Madrid – our first trip together
Madrid, where it all begun. We decided to travel in early August in the Summer of 2015. Our first real holiday destination together. We've been planning a lot since that day and our list is only getting longer. We spent 4 days in Madrid as a short summer getaway. Treated with (too) hot weather, tapas and rooftop bars. Guess you could say: Madrid has it all.
Where to stay
We stayed three nights in a cosy appartment called Luxe Home Plaza Major, located in the heart of Madrid. We had our own private balcony and a great view over the city.
What to do
The Spanish capital is worth a visit and we wrote down a couple things to do. Lose your heart between the greenparks, rent a boat, go party in nightclubs or enjoy the sunset with a fresh cocktail. It's an all-in holiday destination and it's worth a visit.
Hire a boat and wander around in The Retiro Park
"The green lung of Madrid", or just The Retiro Park is one of the most famous parks. Even though we both love the big city life, it feels great to get away from traffic sometimes.
Price: €7,50 to rent a boat for half an hour.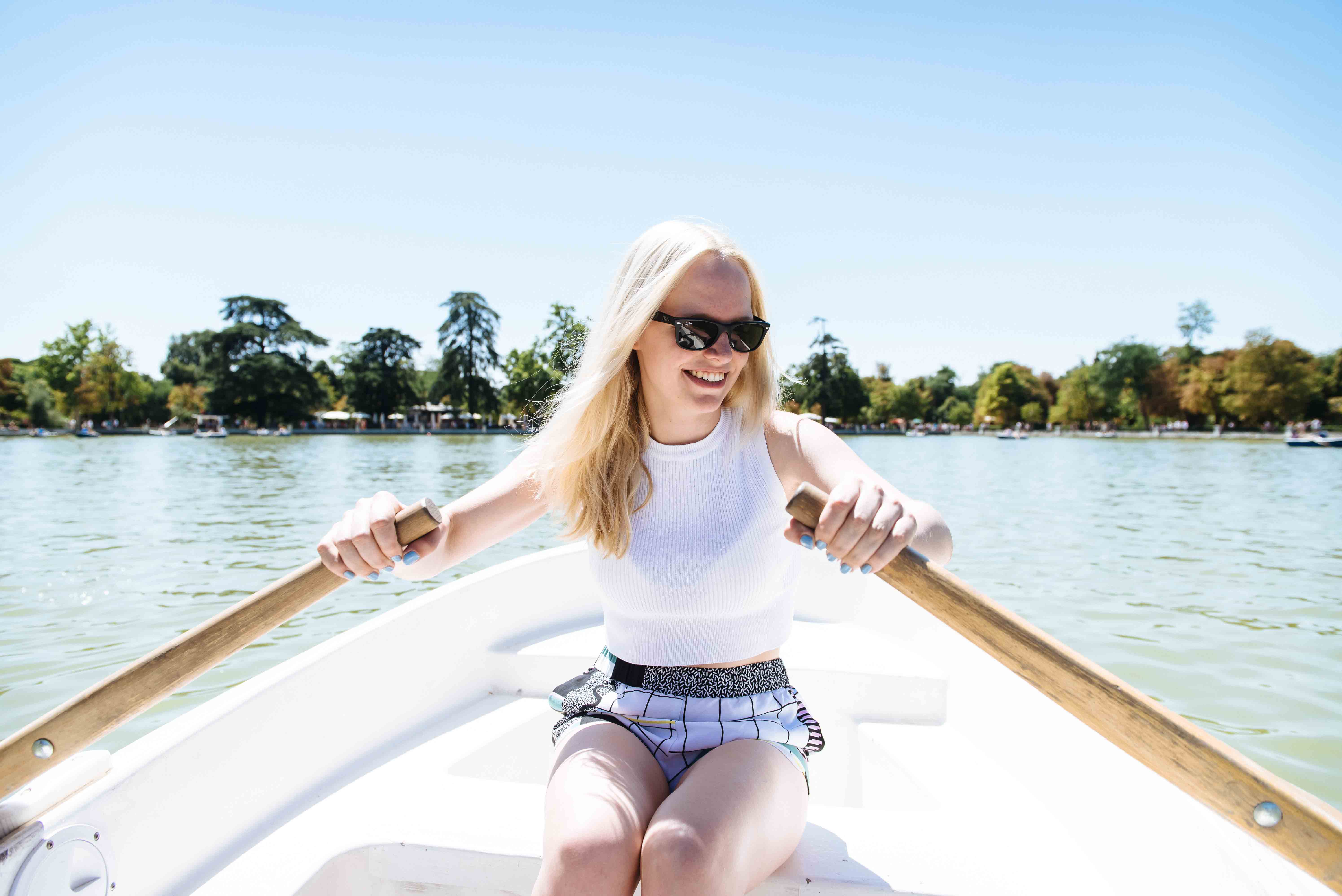 Visit The Crystal Palace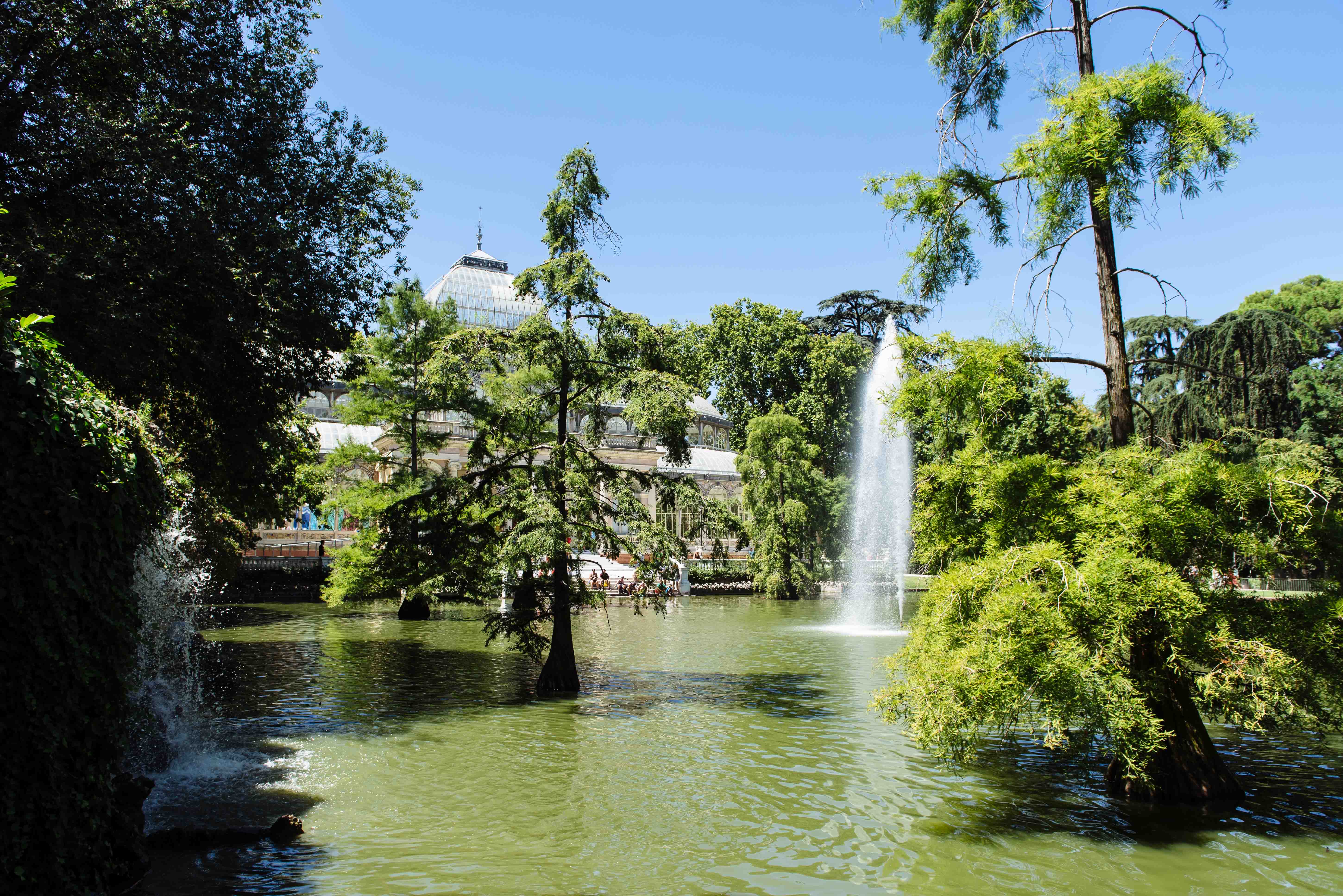 Buildings, glass, a photographer & a girl, who is head over heels in love with architectural buildings. We're talking about a combo! It's located in the centre of The Retiro Park, so after you rented a boat you can walk straight to this building.
The entrance is free.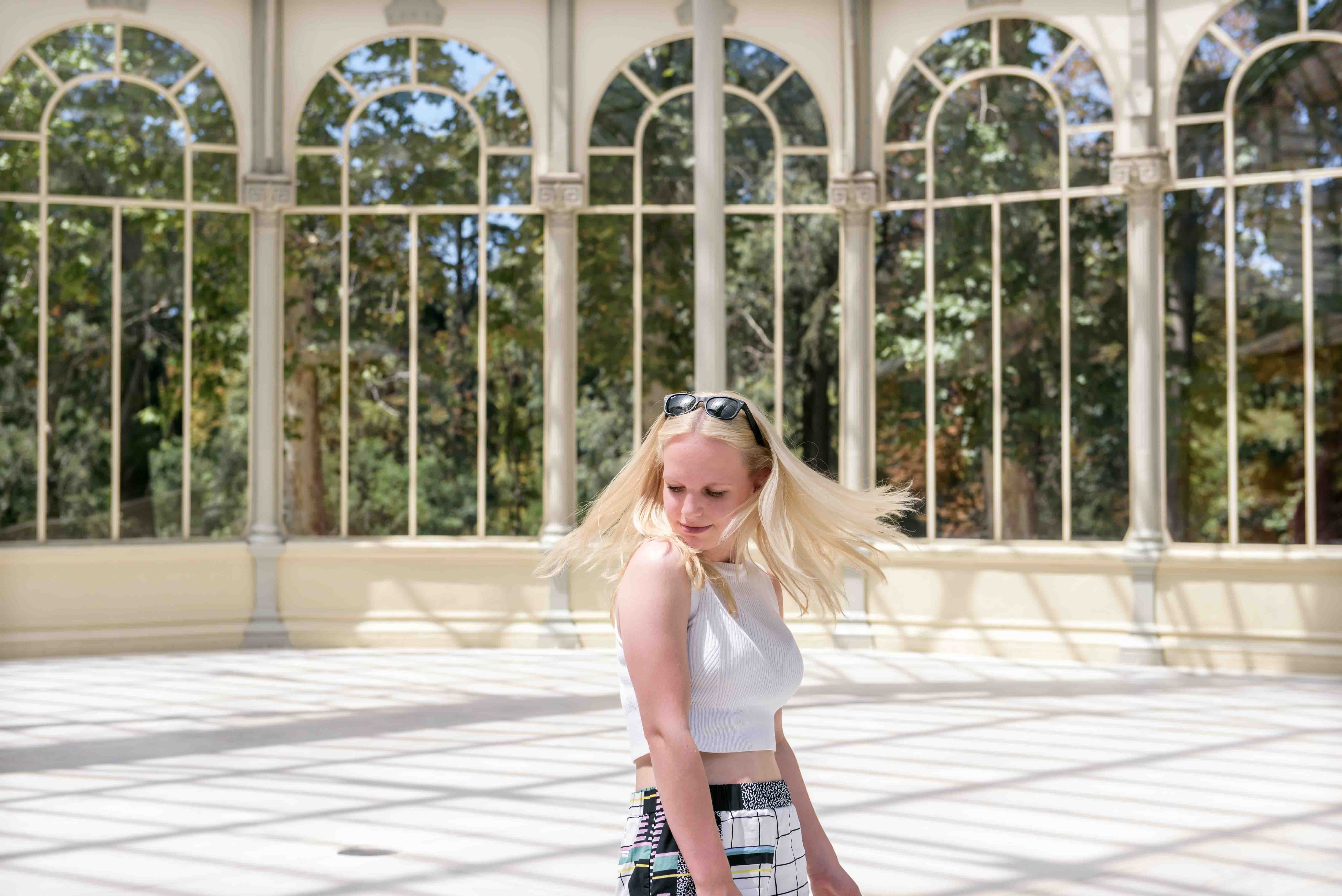 Cable ride – Teleférico
One of the many things to do in Madrid is to take a cable ride. The Teleférico carries you above the city's parks and starts on the Paseo del Pintor Rosales street and takes you into the Casa de Campo park.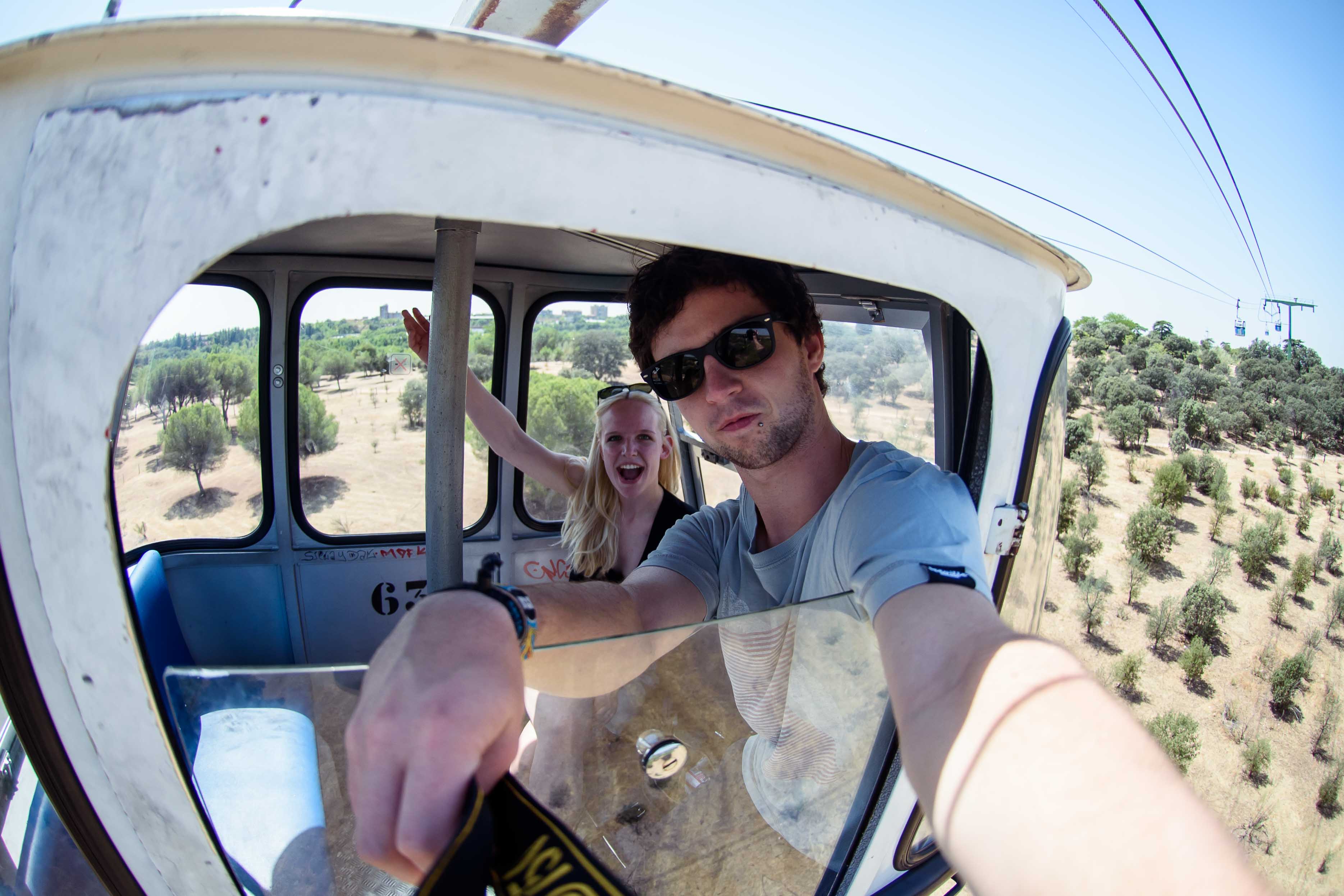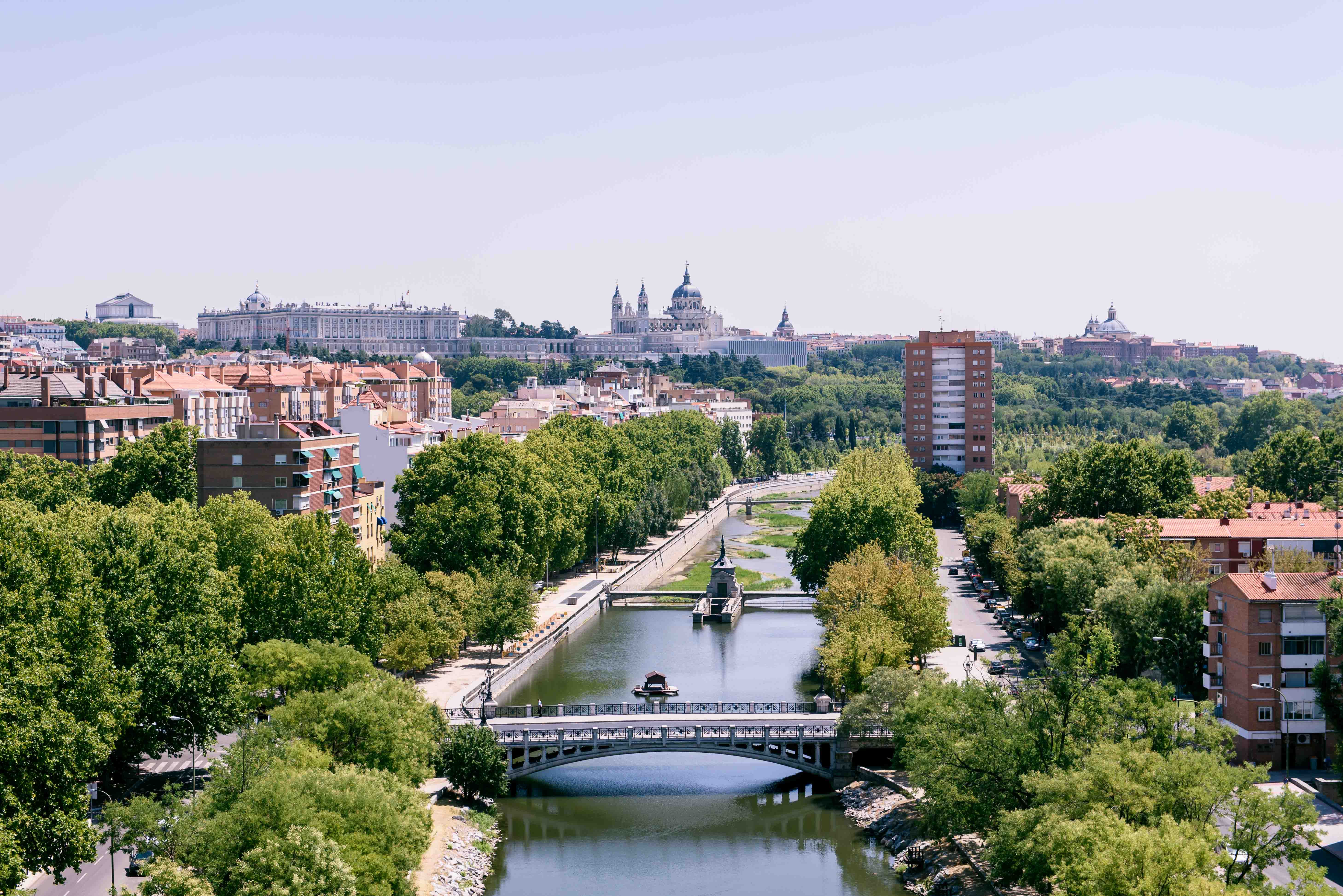 Sabatini Gardens and Palacio Real de Madrid
The Sabatini Gardens are part of the Royal Palace and honor the name of the Italian architect Sabatini. The gardens have a formal Neoclassic style with bushes and trees perfectly trimmed.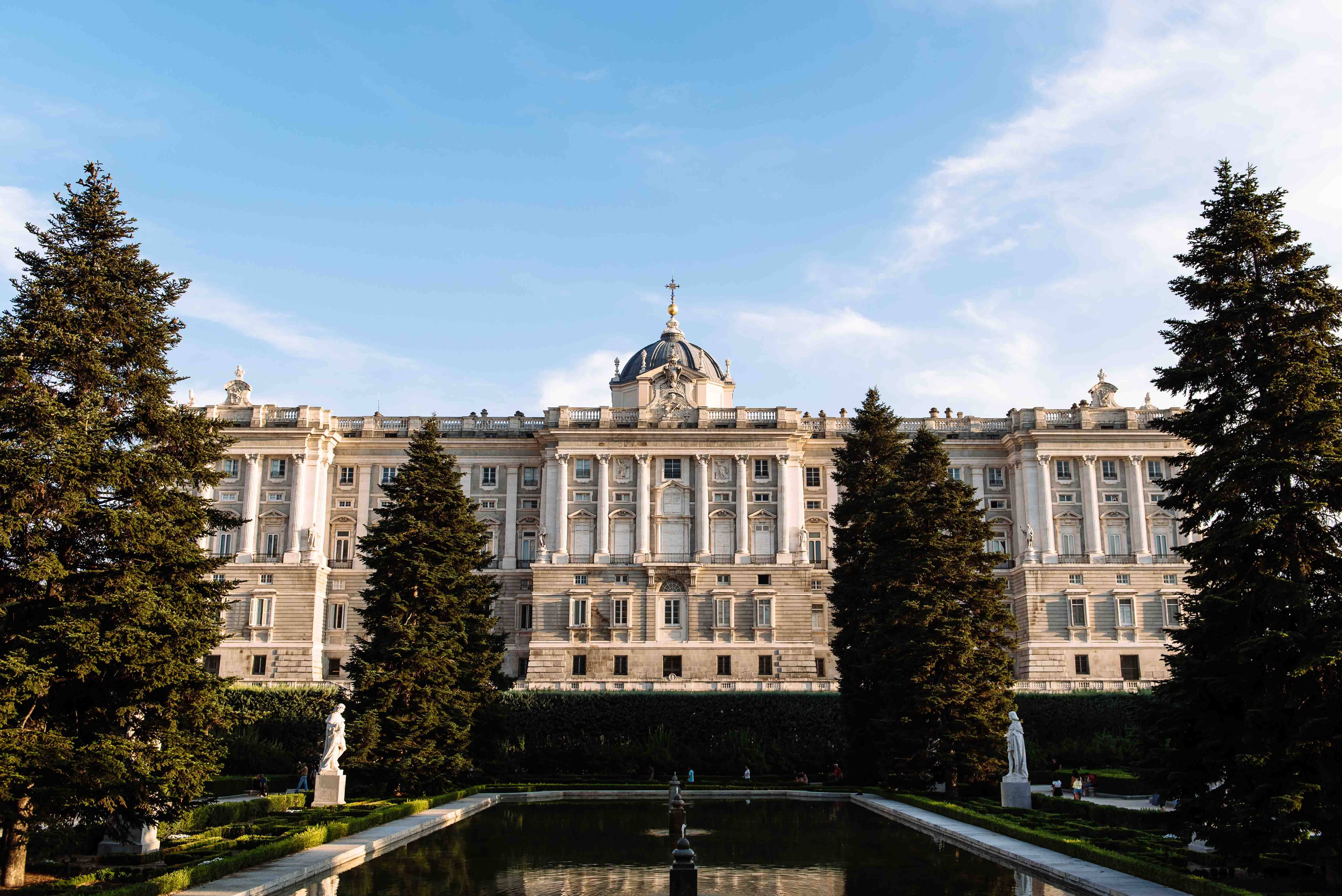 Where to eat and drink
Mercado San Miguel
Something really typical about Spain: indoor markets. No matter how hot outside, or what's going on, indoor markets are one of the places to be.
Tartán Roof
We saw this view came accross the internet so many times. So, Tartán Roof, what to expect? Expect a waiting line in front of the building. For €3 you can go up and have a look. Cocktails are quite expensive but this place offers a great view over the skyline.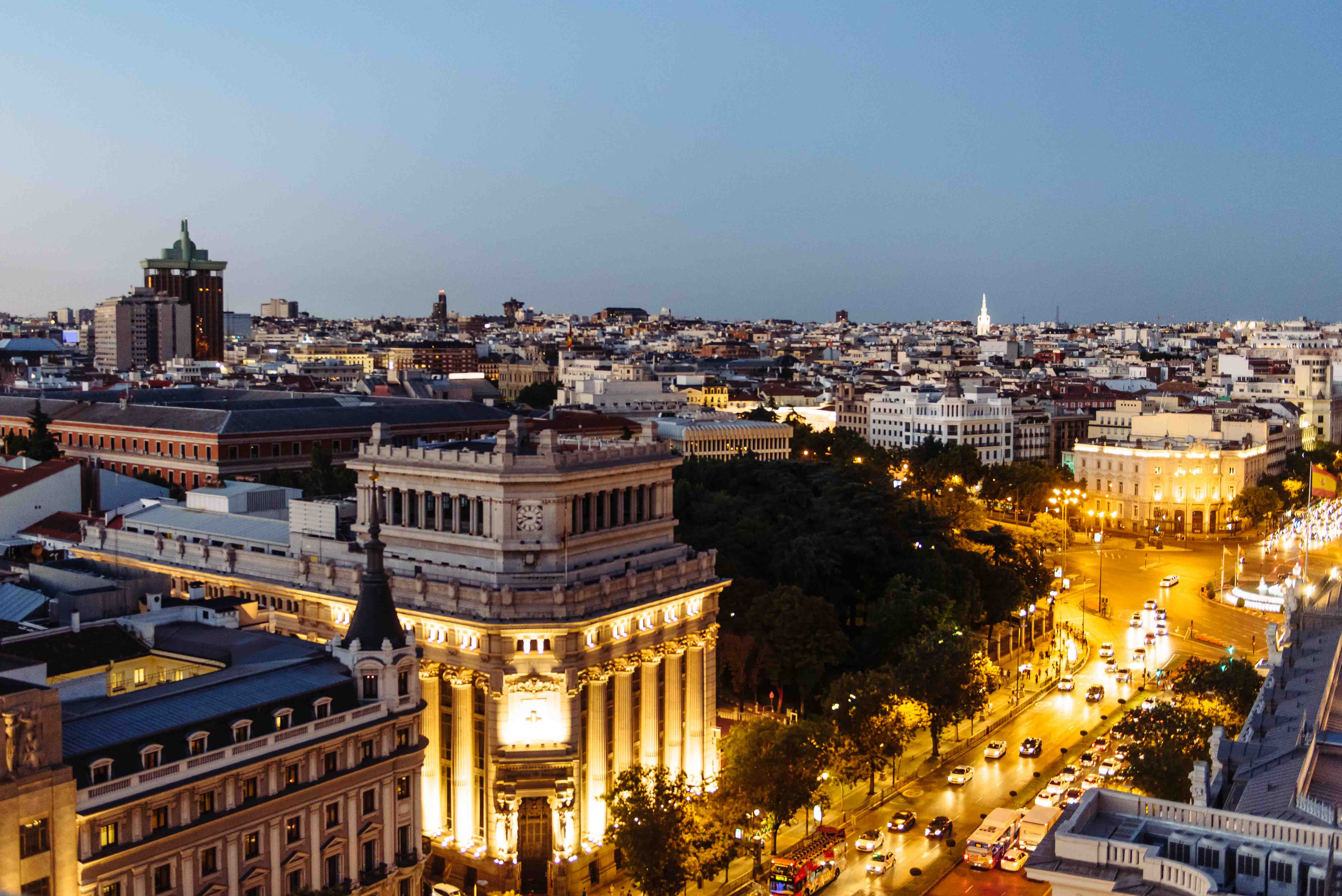 Madrid was a great experience for a first holiday destination together and you can easily fill 4 days in this city.