Iceland is one of those special places the moment you set foot, you already know you need to come back again one day. It feels like Iceland is designed for doing a roadtrip. We chose to stay 8 days, so we had plenty of time to explore the country.
You've got a couple of options if you want to explore Iceland: bus-tours, self-drive tours or you can rent your own car and plan your trip all by yourself. We chose the last option.
When deciding which car you need, you should consider renting a 4WD, it will be a lot more comfortable when driving on those Icelandic roads (gravelroads, F-roads, ..) You can stop where and whenever you want, because you'll drive across landscapes you didn't even know they existed, and that is one of the most wonderful things about Iceland.
During our trip we rented with Lagoon Car Rental and this worked out great. We took the insurance (even though we didn't need it) but it felt a lot saver to drive around.
Tip: Taking a 4G internet router is a plus, because it's easy to have access to online maps.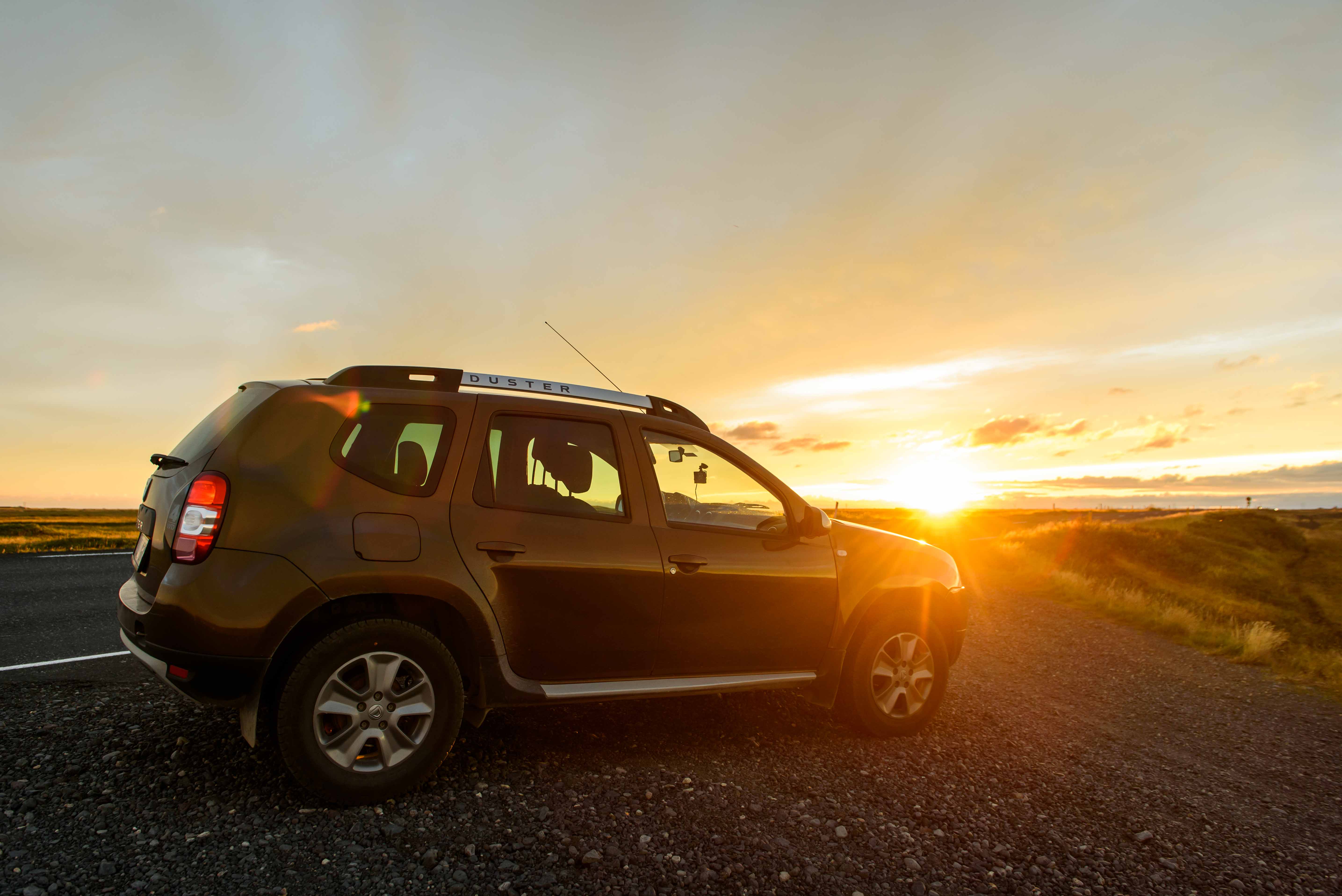 For us, late August/early September was a great time to go because of the weather conditions. The average daytime temperature around the coast was 10-14°C, which was really great, especially if you have a busy schedule.
Iceland is famous for the Northern Lights. We knew when we planned our trip, the chances weren't big to see the famous Aurora Borealis. So we checked this site each day. I think Iceland liked us, because we saw the Northern Lights the last two nights in a row. (Seriously, two nights!!) It was truly magical and it was a perfect way to end our trip.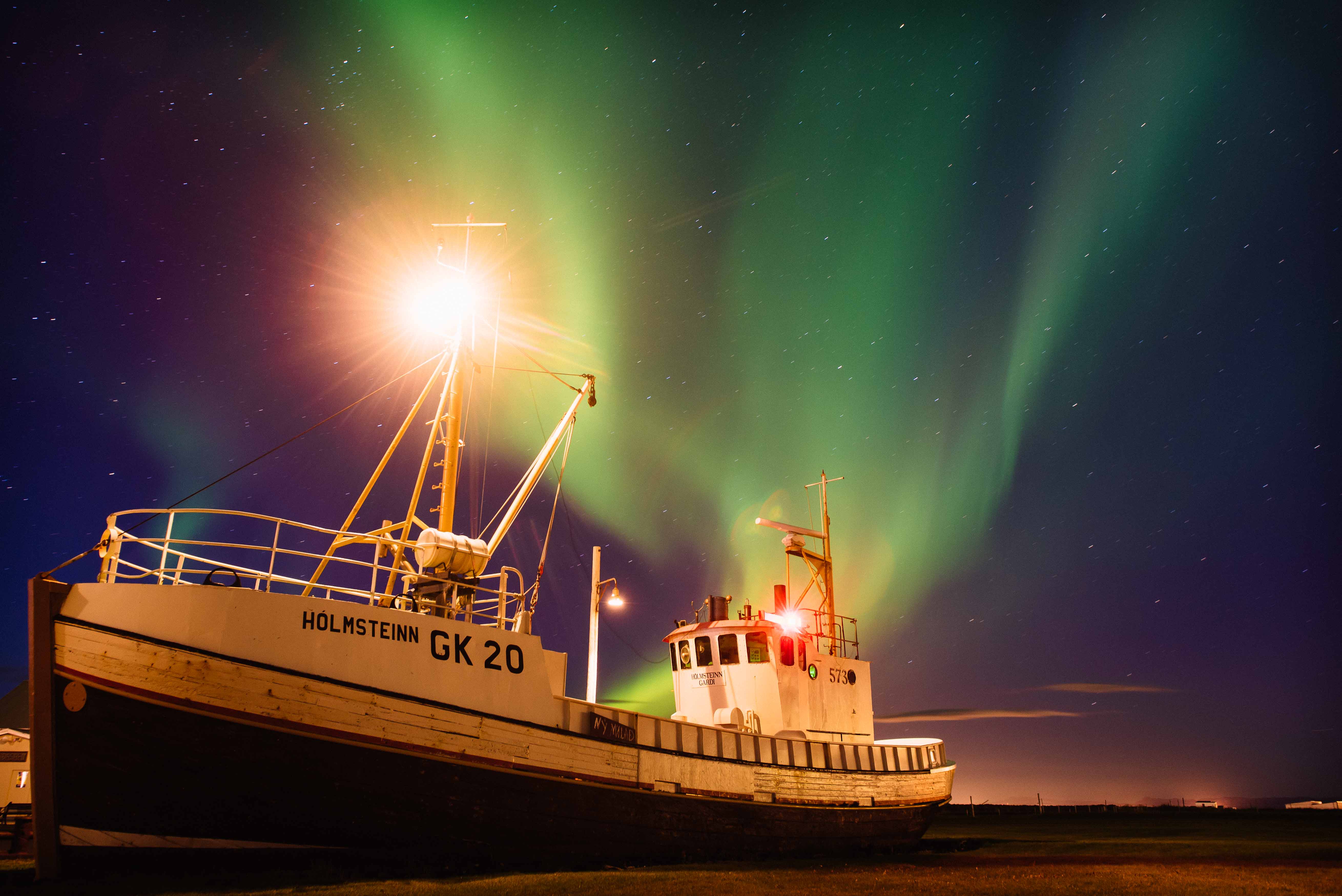 Day 1: Keflavik airport to Vík
We jumped right in our car and started our roadtrip from Keflavik to Vík. It's a 3 hours drive with some amazing sights. Both waterfalls Seljalandsfoss and Skógarfoss are on this way.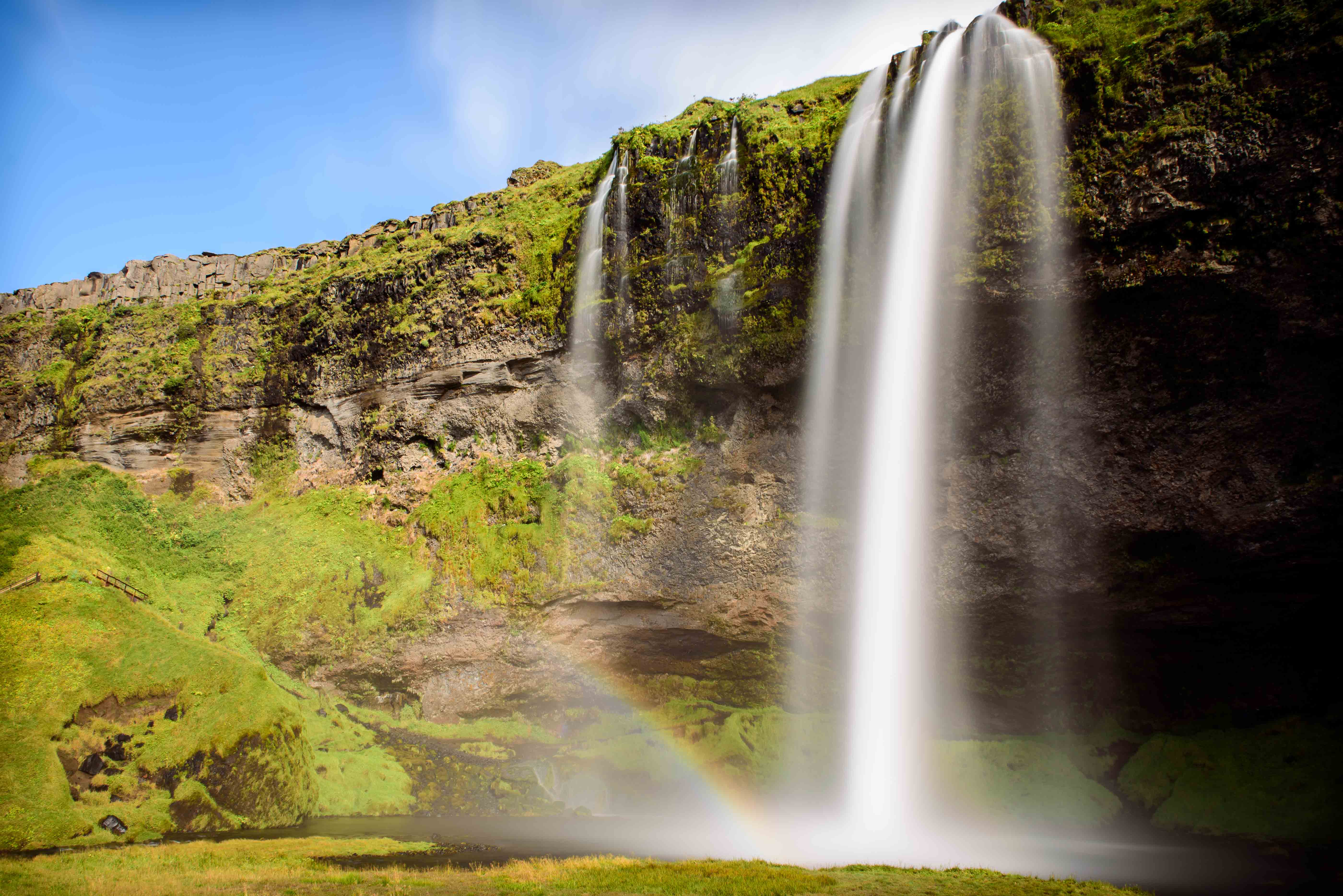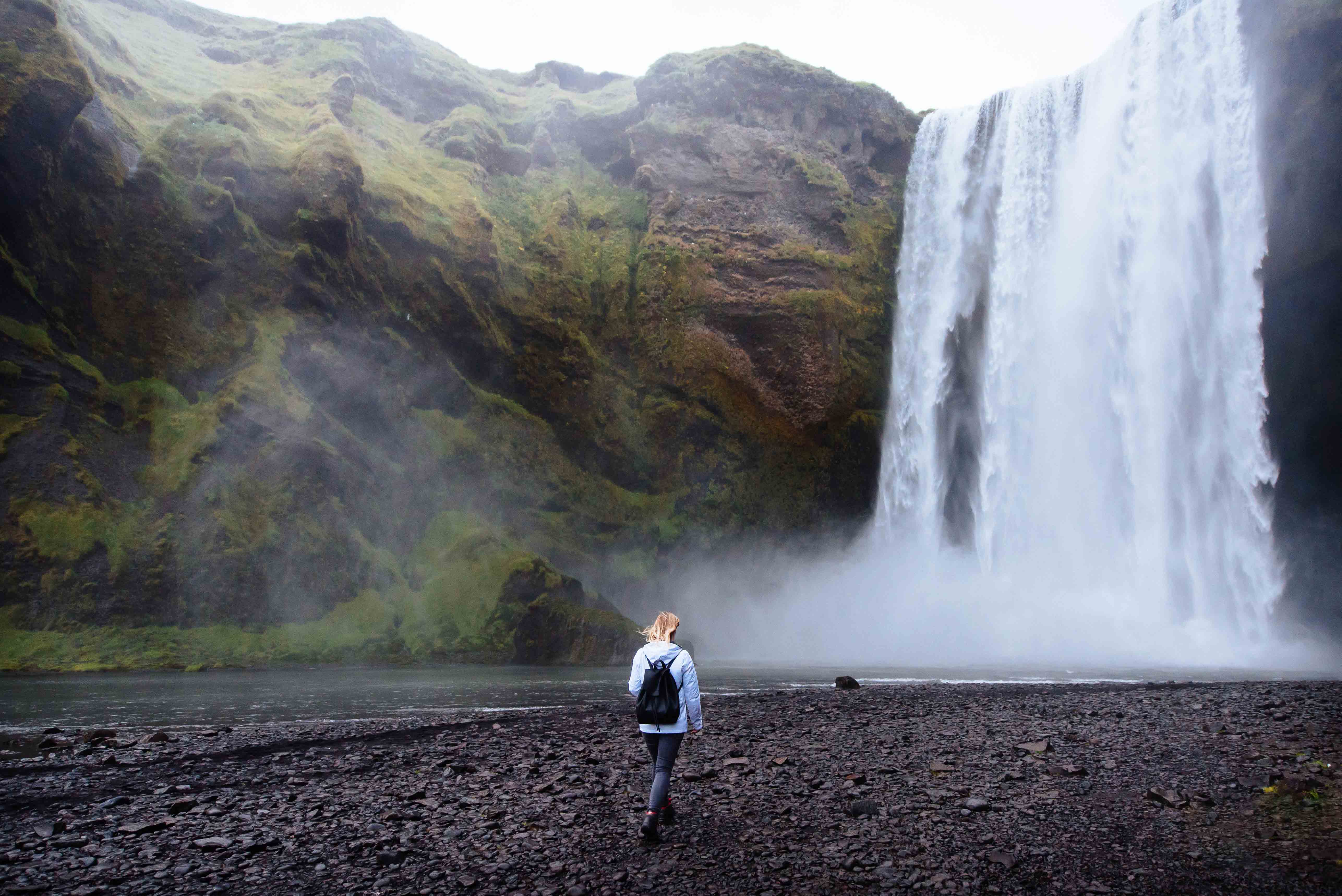 We stayed the night in Welcome Hotel Lambafell, which is located near Eyjafjallajökull. There was nothing better than spending our first night in a jacuzzi with an amazing view, this was our Welcome in Iceland moment.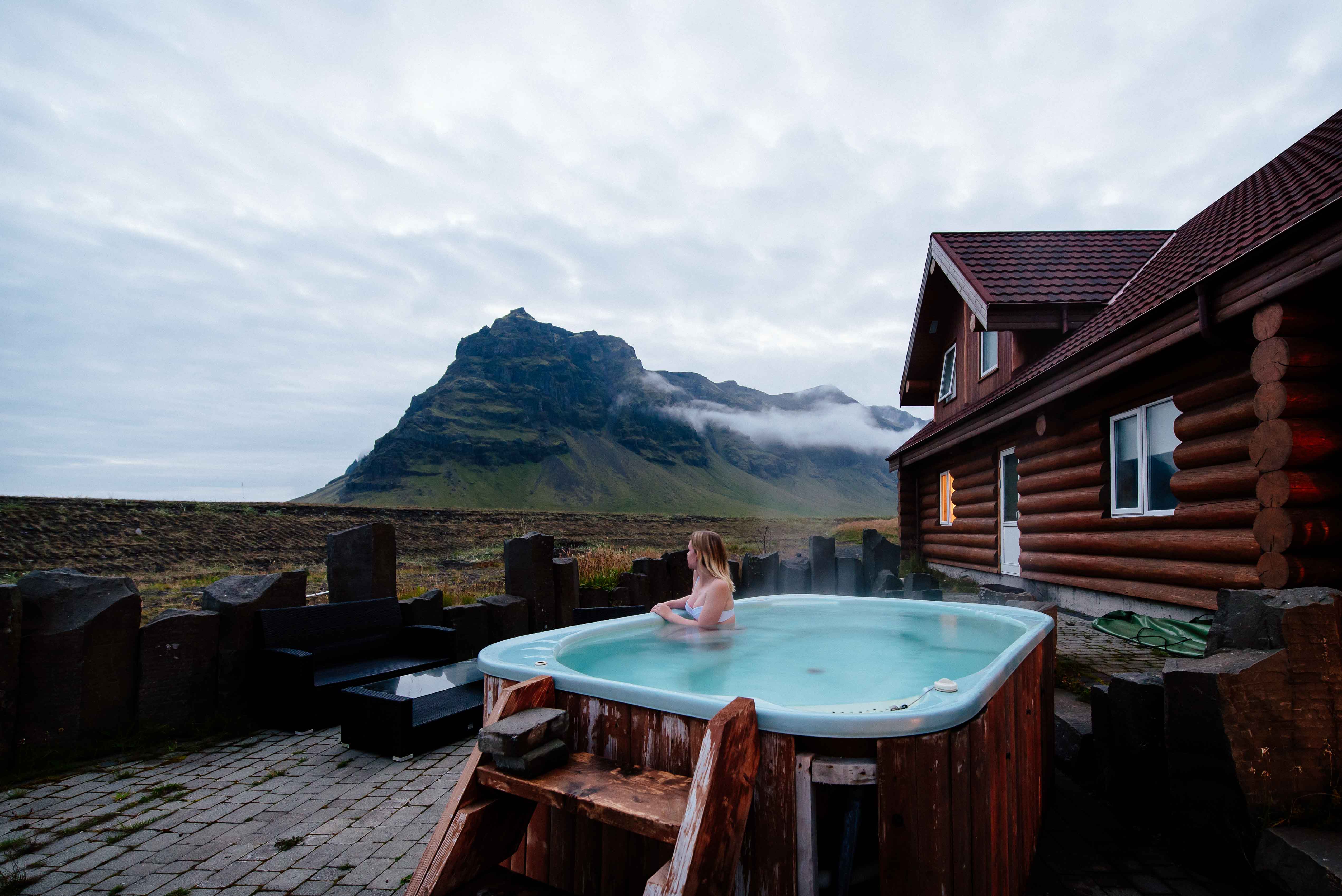 Day 2: Exploring Vík and roadtripping to Höfn 
There is so much to do on the way to Höfn, some of the best sights are on this route. We visited the Skaftafell National Park and came across Svartifoss, which was definitely one of our favorite waterfalls.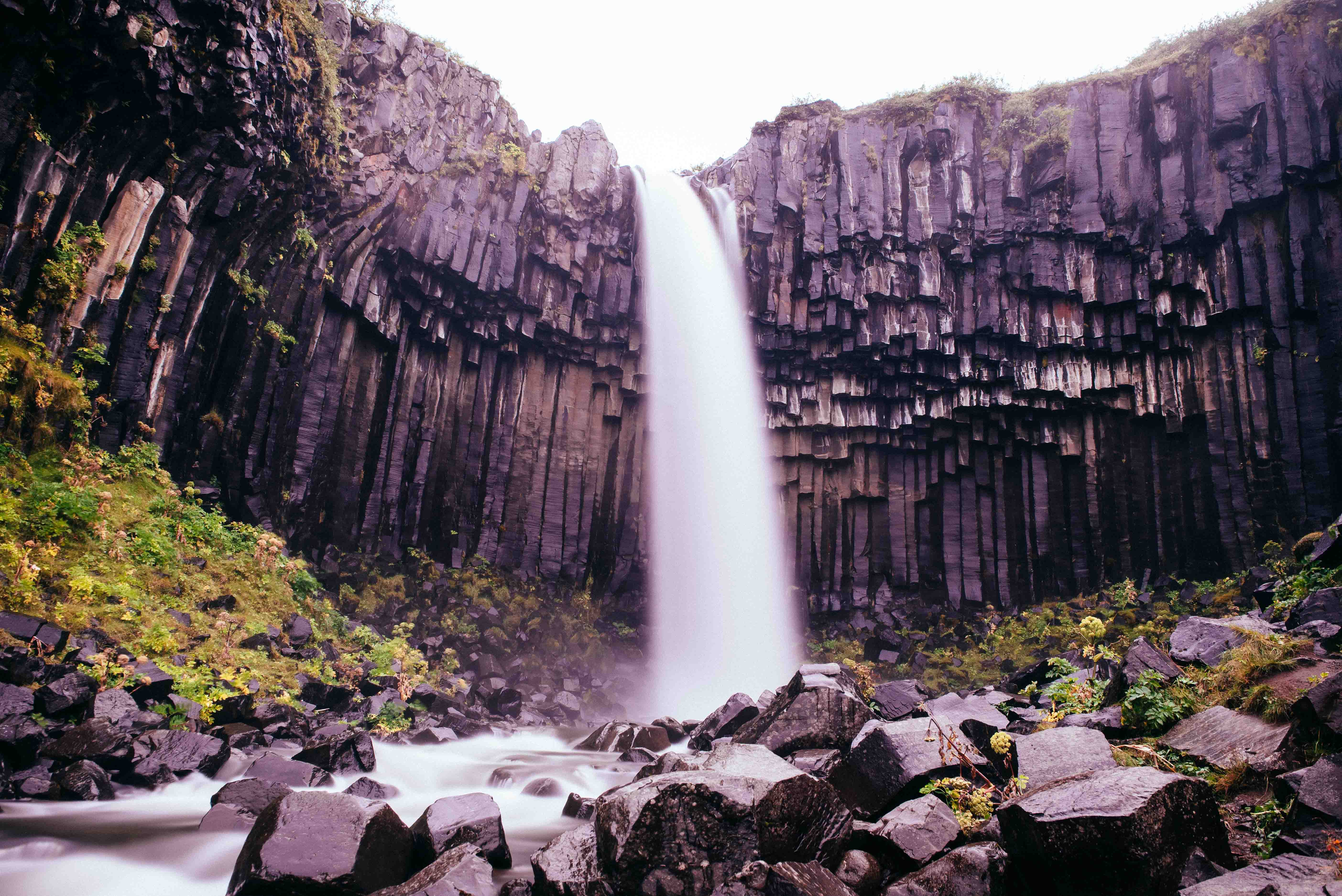 Day 3: Roadtripping around Höfn
Staying two nights in Höfn is a must, especially if you want to visit Fjallsárlón – and the Jökulsárlón glacier lagoon.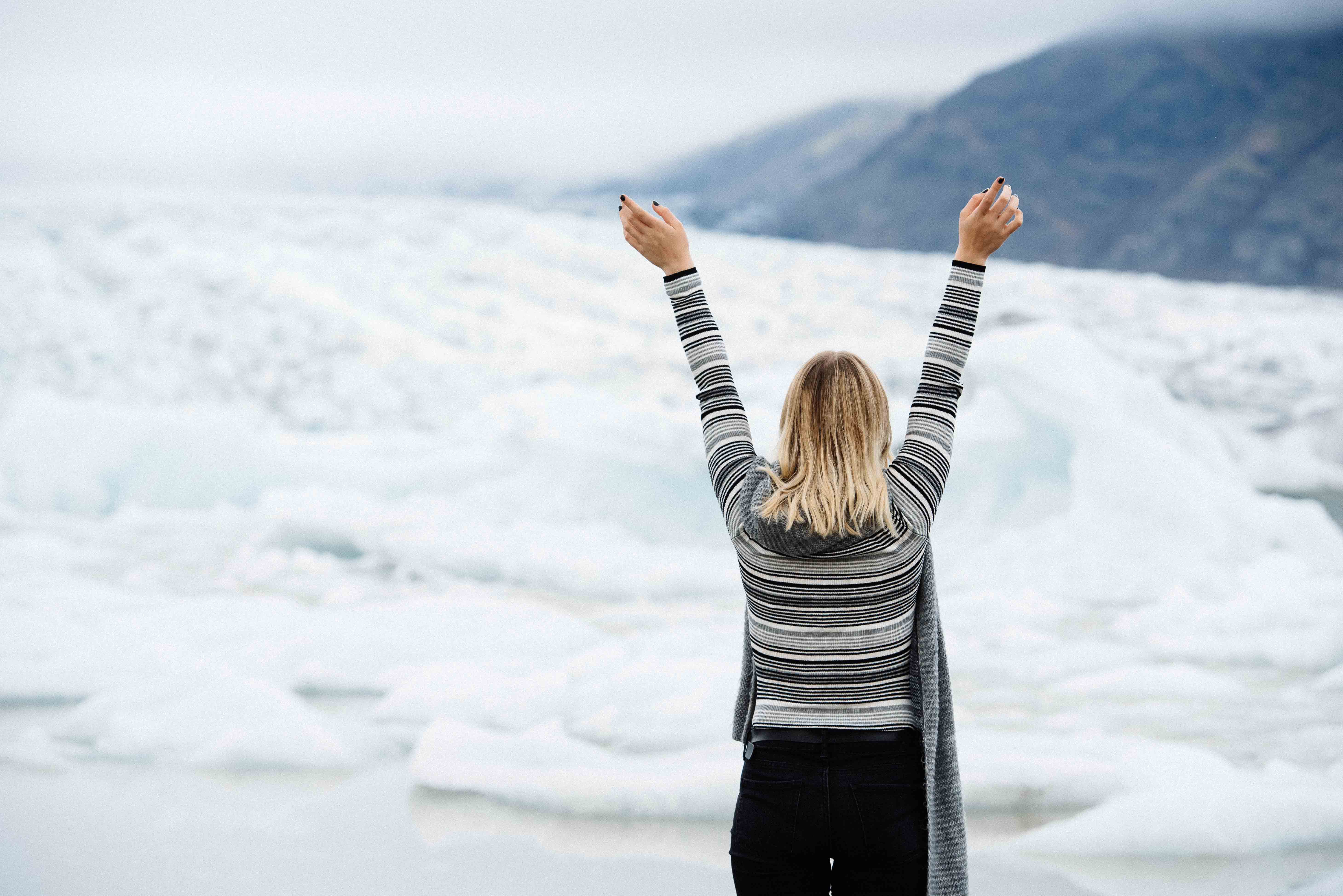 We also went to Stokksnes, it's a headland on the southeastern Icelandic coast, near Höfn. We have read a lot about this place before, so we wanted to experience it on our own. In Iceland you have the freedom to roam, also called: everyman's right, this gives everybody the right to access uncultivated land. But when driving to Stokksnes there's a sign that tells you to pay 800 ISK (or 6 euro) in The Viking Café. Tip: just go before sunrise or after sunset, the café will be closed so you won't see an angry farmer. (You'll thank us later for this.)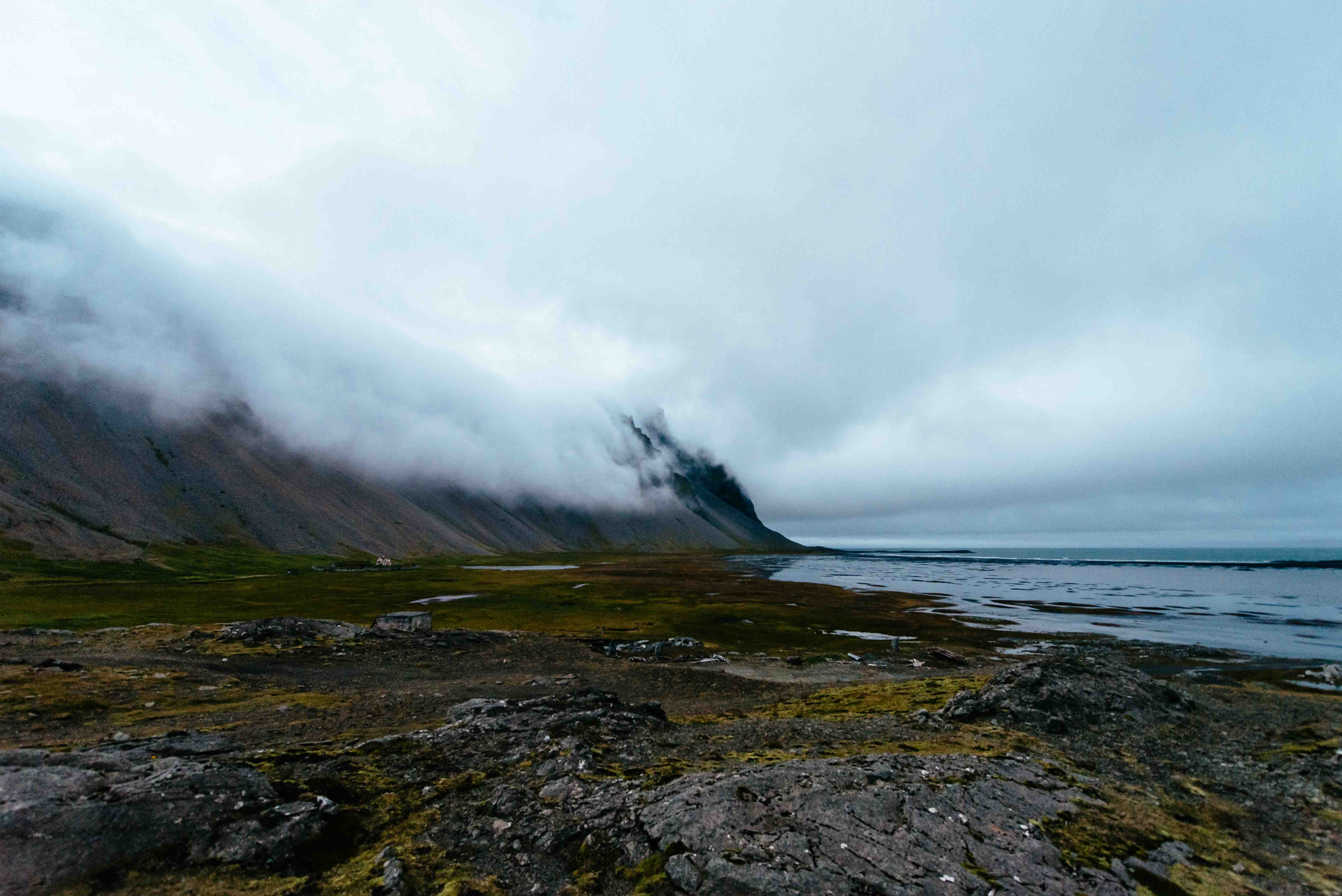 We stayed the night in Hotel Jökull and got an upgrade to their biggest hotel room with balcony and a private bathroom.
Day 4: Höfn to Vík
While driving back to Vík we visited the hidden hot spring Seljavallalaug. It was an amazing experience to be surrounded by all these mountains, just a couple minutes away from the Ring Road.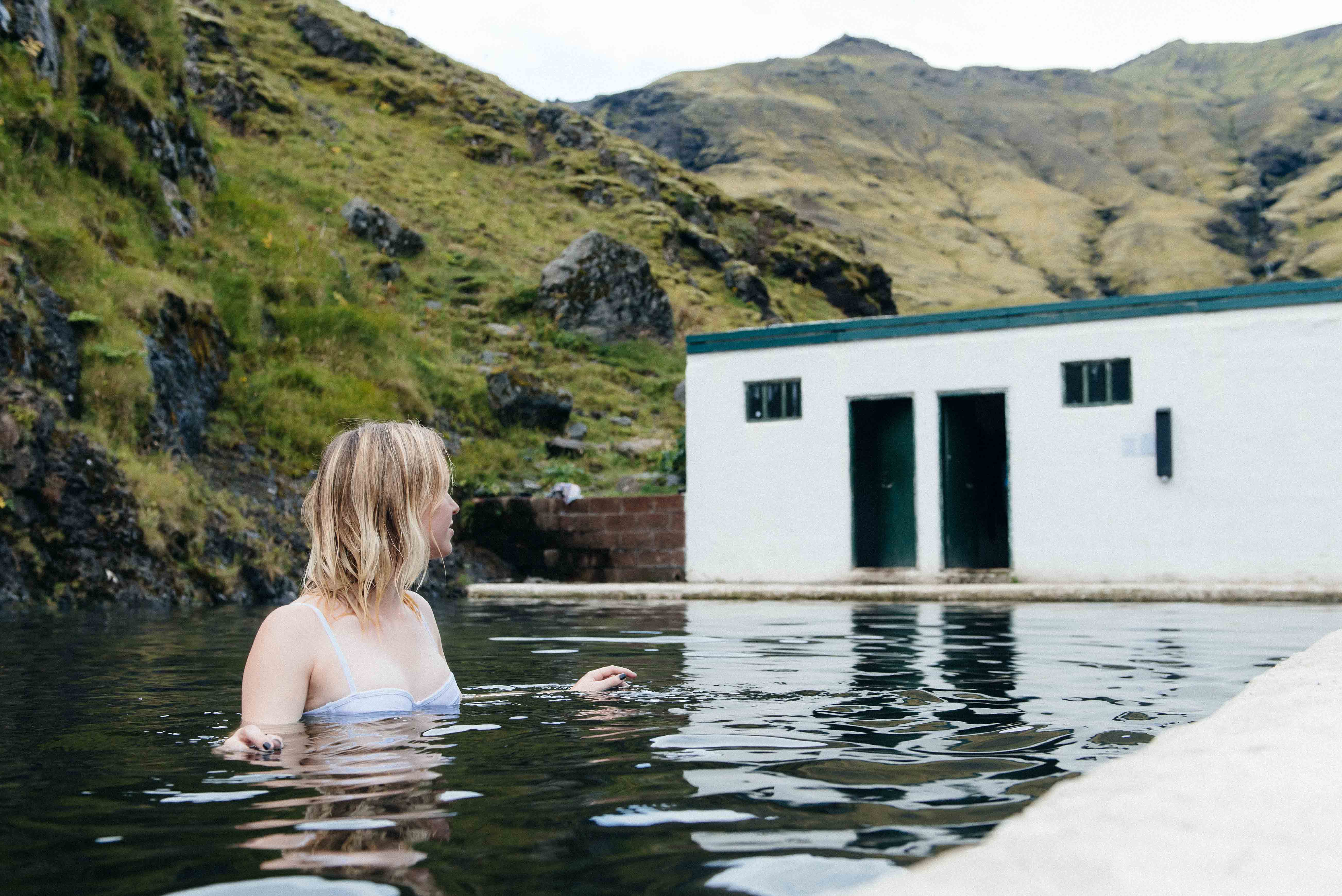 Day 5: Golden Circle roadtrip
The Golden Circle is a popular day route, you can see a lot in a very short time. The drive will take around 3 hours, with stops this will take around 5-8 hours depending on how long you'll spend.
We went to visit the Bruarfoss Waterfall. This waterfall will amaze you, even after seeing so many other impressive waterfalls. We searched over an hour to find this waterfall, but it was all worth it.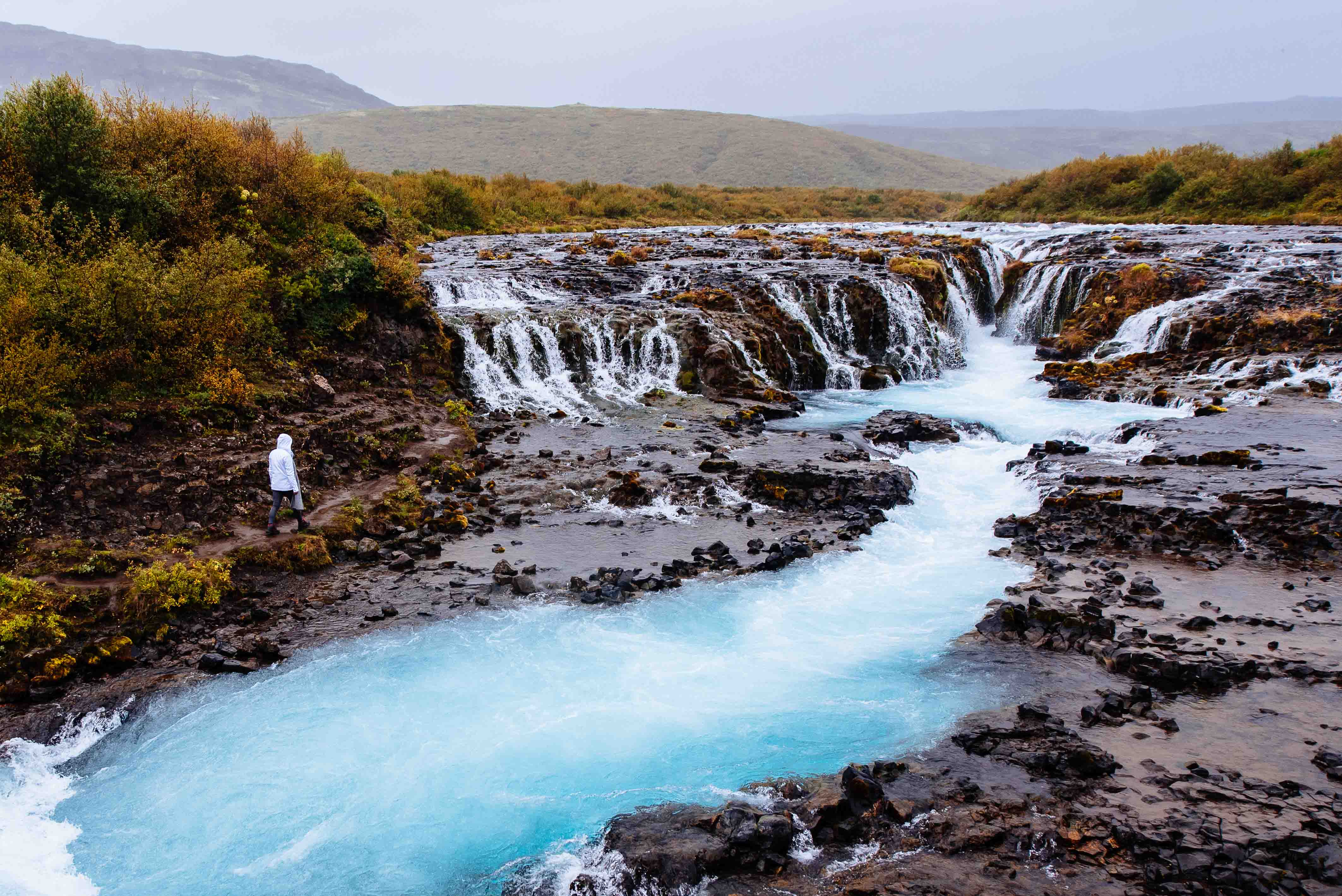 Spent the next nights in Guesthouse Gardur Apartments, which is located near Keflavik.
Day 6: Exploring Reykjavik
Don't go to Iceland to visit Reykjavik. Don't understand us wrong, we had fun visiting Reykjavik and it was good to see a city after a week full of nature, but you'll lose your heart between those landscapes. We visited Harpa, a concert hall and conference centre. It's located between Reykjavík city center and the North Atlantic.
Harpa is seriously one of the most beautiful buildings we both visited. Thank god for sunshine, that made the building even prettier.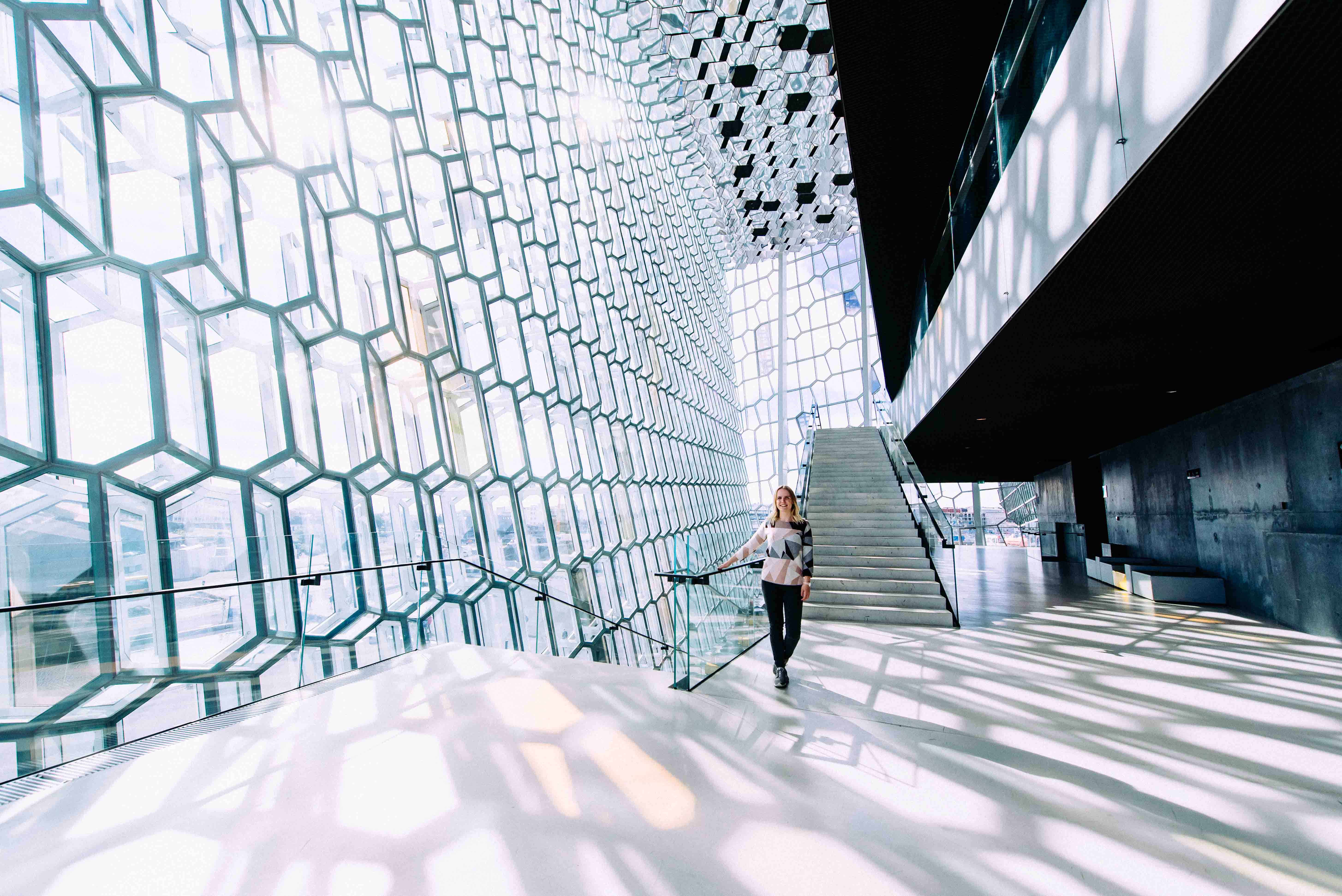 We then visited Hallgrímskirkja and The Pearl. Hallgrímskirkja church is Reykjavík's main landmark. It costs 900 ISK (or 7 euro) to visit the tower. The pearl is free and has a viewing deck on the fourth floor.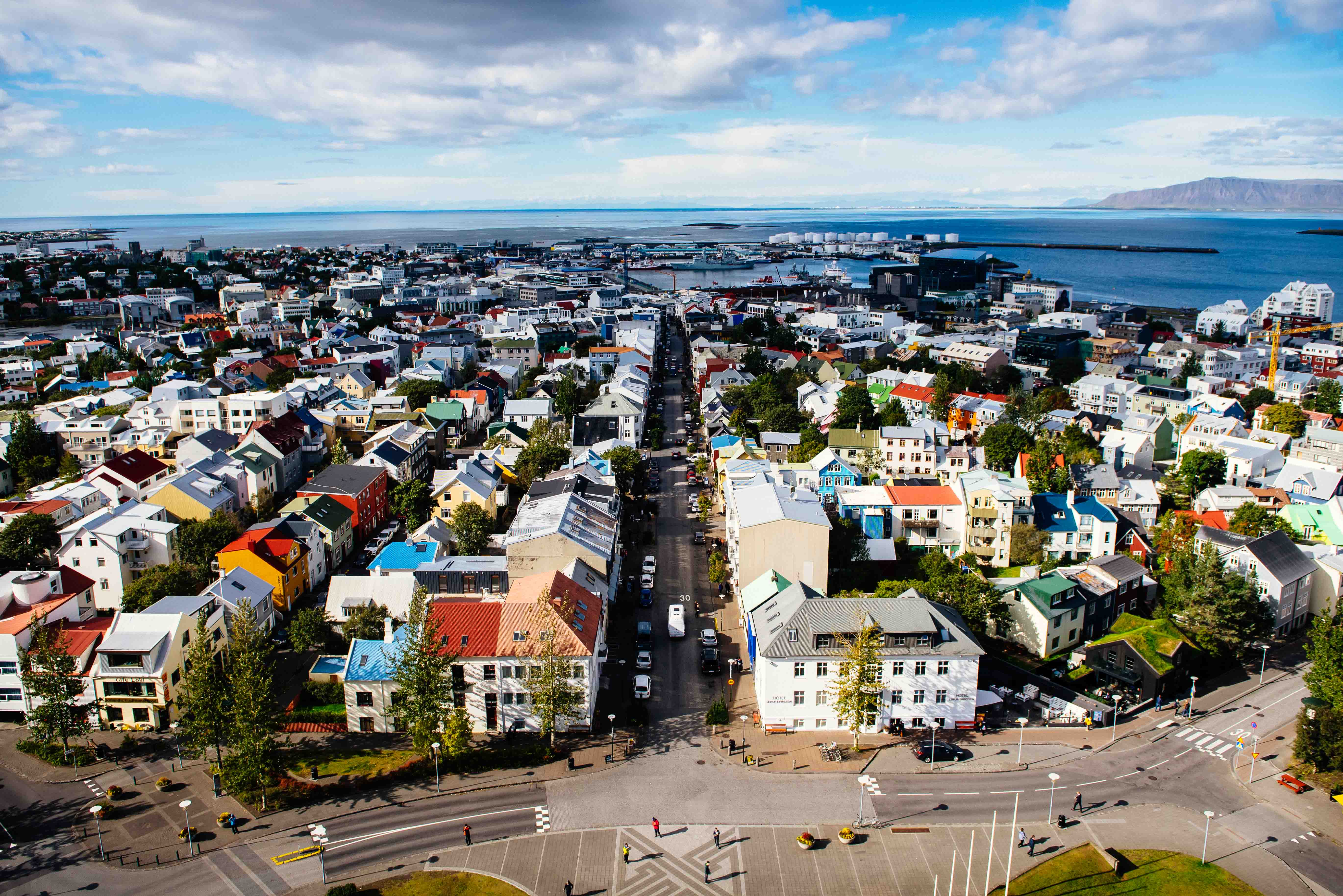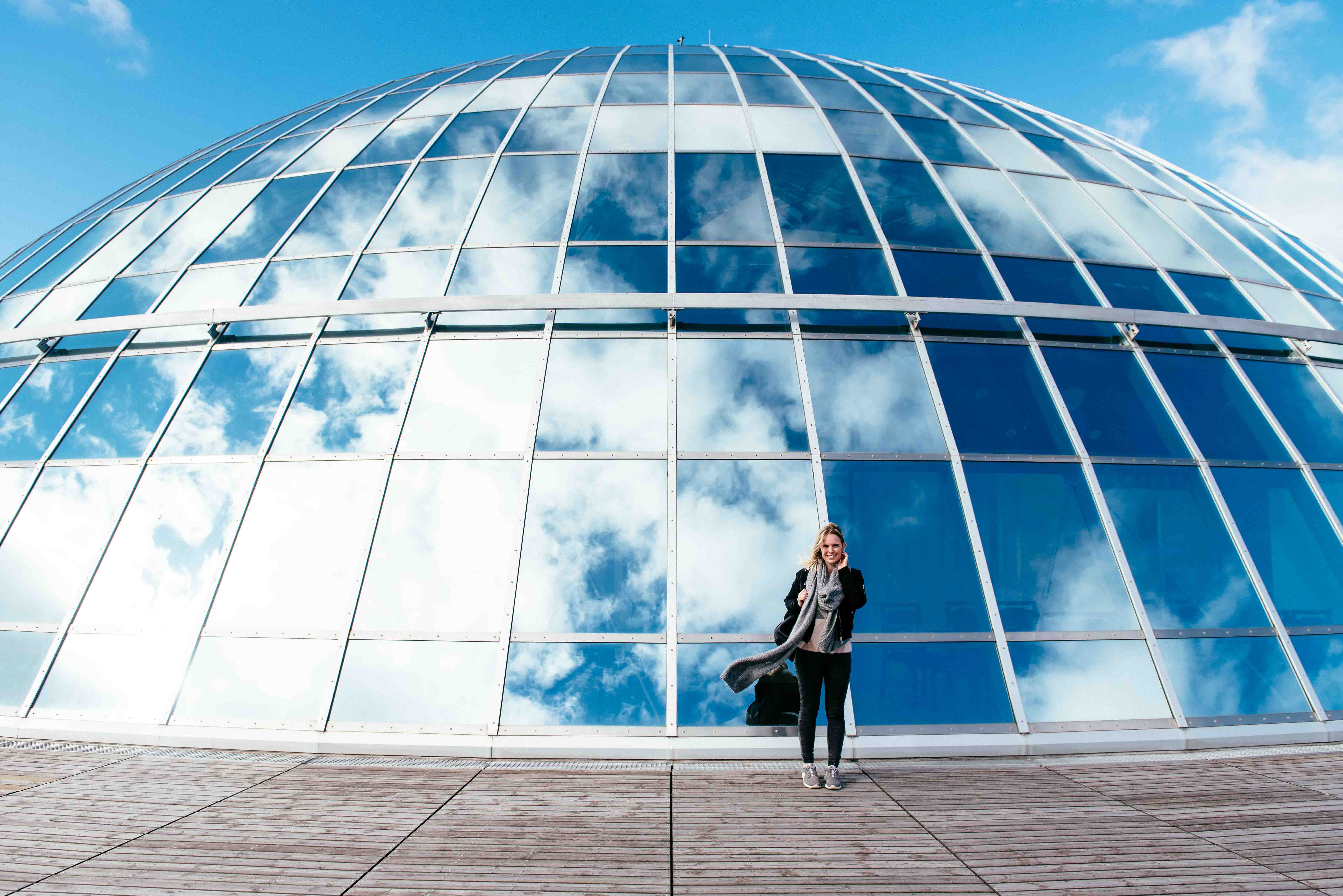 Day 7: Blue Lagoon
We decided to visit Blue Lagoon on our last day. It was on our bucketlist for ages, so our expectations were very (very very very) high. To be honest, we're glad we visited the most popular location in Iceland (otherwise we would have a life full of regret and it would still be on our bucketlist) but you can skip it though. It's super crowded and it was way smaller than expected. For a ticket to the Blue Lagoon you'll pay €45 – €195, depends on which package you buy. We bought the standard package which gave us entrance to Blue Lagoon and a silica mud mask.
Tip: You can do the walking tour around Blue Lagoon, which is completely free.