A mountain range located in Northern Italy. Impressive views and breathtaking lakes. A great destination in Summer for a decent roadtrip.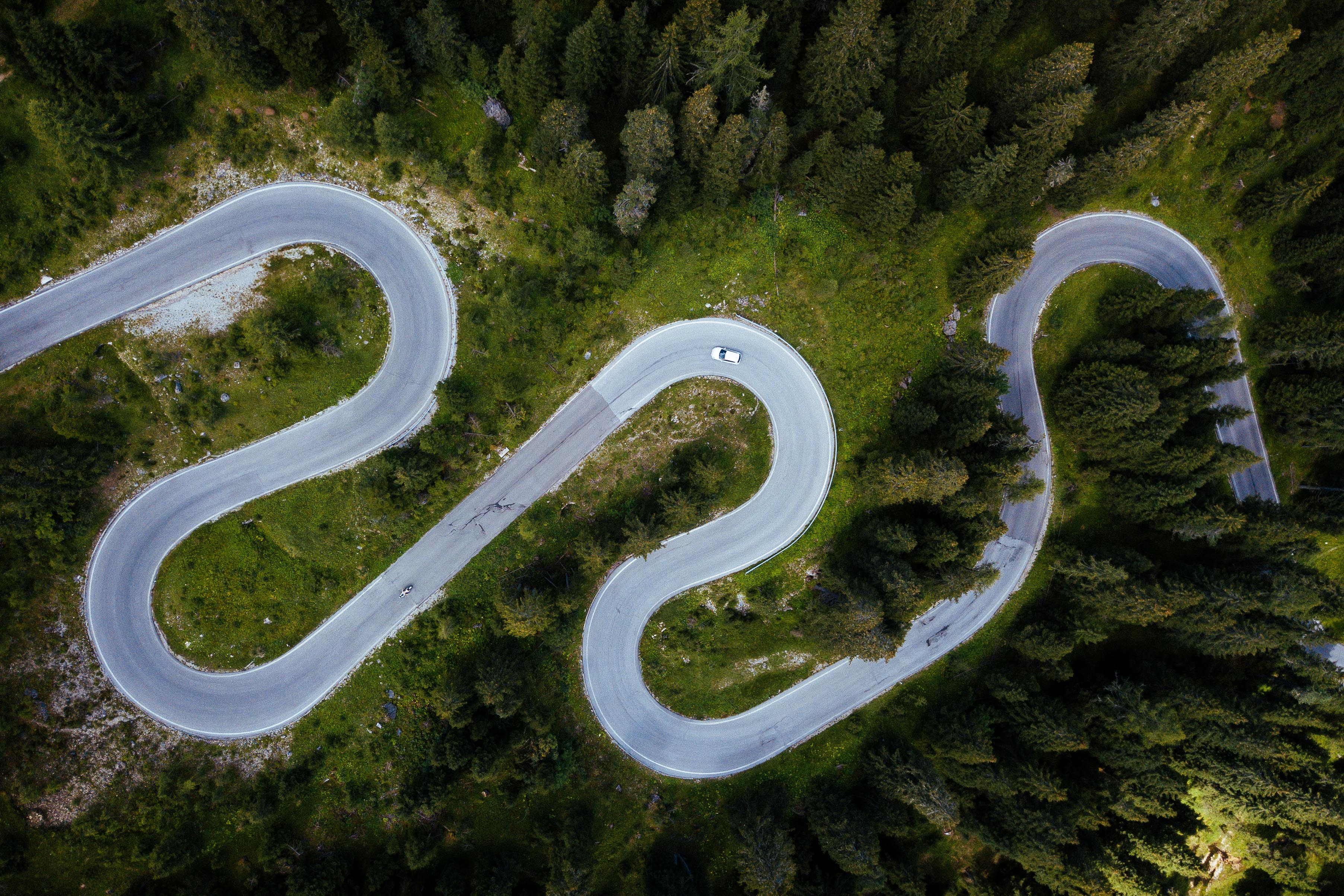 Lago di Braies
An absolute must-see in the Dolomites Region. Also known as Pragser Wildsee, its German name. It's considered as one of the most beautiful lakes in Italy and we couldn't agree more.
Besides being a stunning lake, it's also easy accessible. Thousands of tourists visit Lago di Braies every day. We recommend to come early and watch the sunrise there. We arrived at 6 AM in the morning and we were one of the first ones. Enjoy the lake when it's still quiet and leave when it's getting crowded.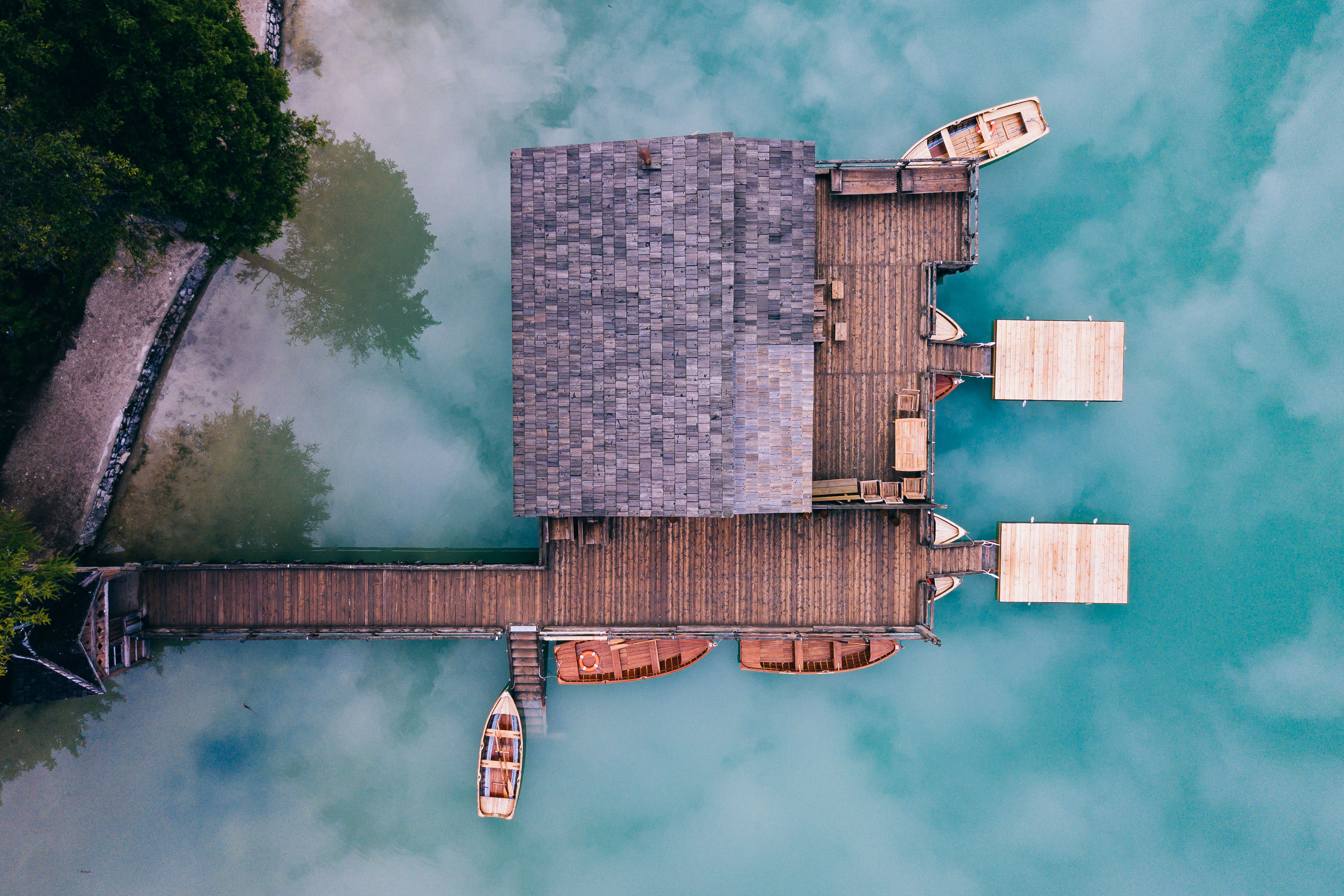 Row a boat on this lake
Experiencing Lago Di Braies isn't complete without rowing a boat on this beautiful natural lake. Take a moment to enjoy some time on the water.
Boats are availble between June and September, daily from 10h00 to 17h00. It costs 12 euro for half an hour and 18 euro for an hour.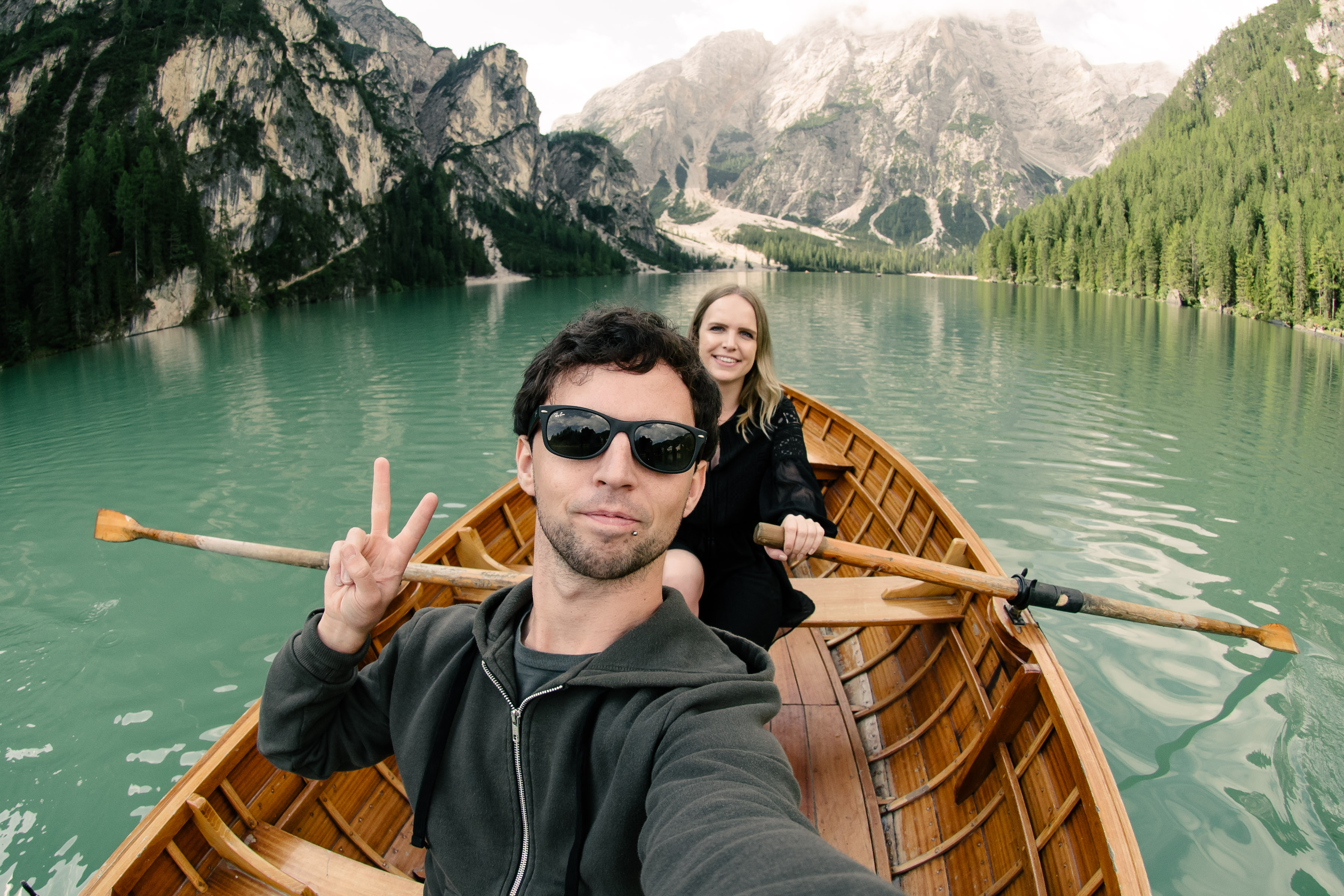 Lago di Landro
Only a 30 minutes drive from Lago di Braies. Lago di Landro is also known as Dürrensee (Every lake has an Italian name and a german name.) From this lake you can enjoy the breathtaking view over the Cristallo mountain range.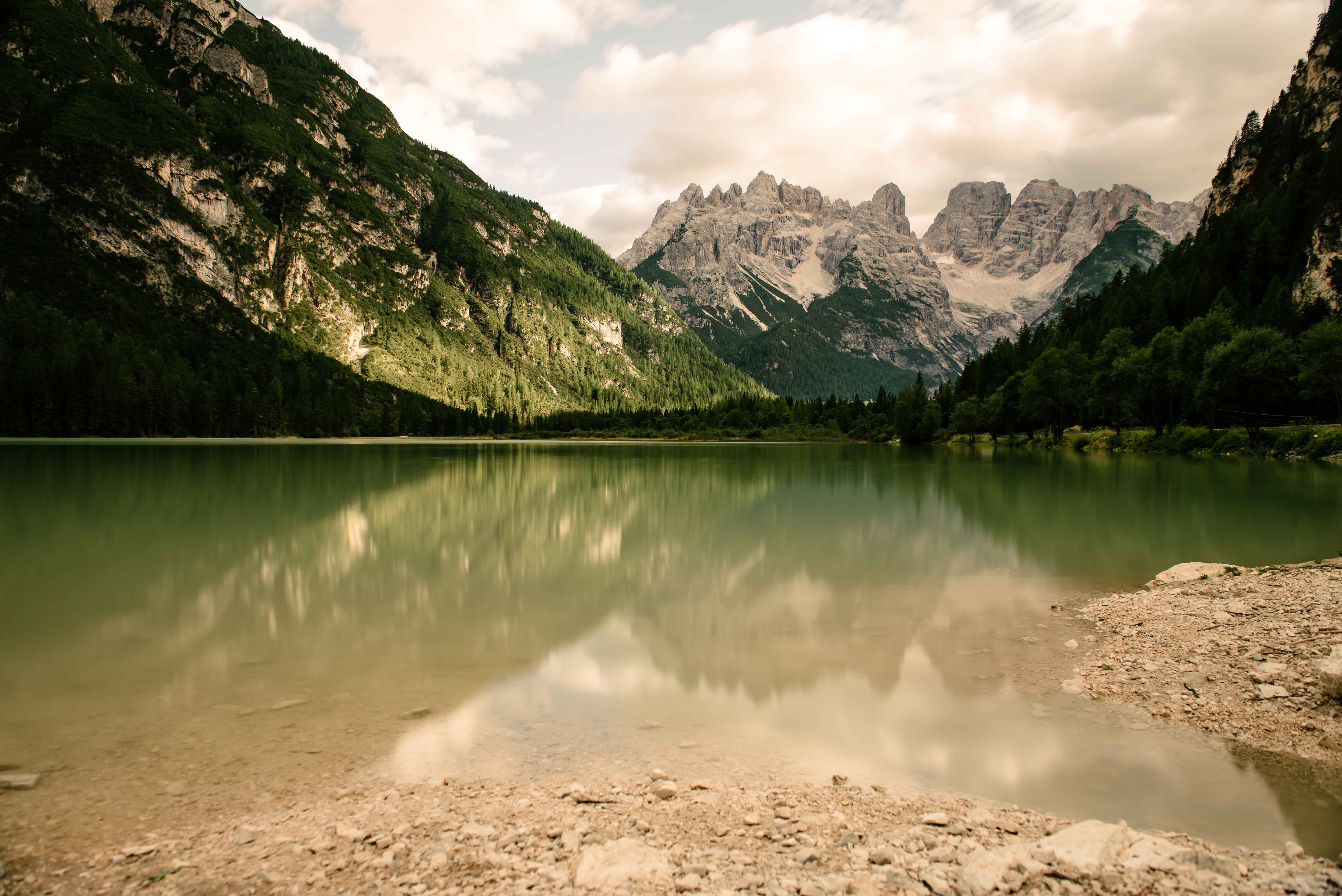 Passo Giau
Passo Giau is a high moutain pass in the province of Belluno in Italy. It connects Cortina d'Ampezzo and Colle Santa Lucia.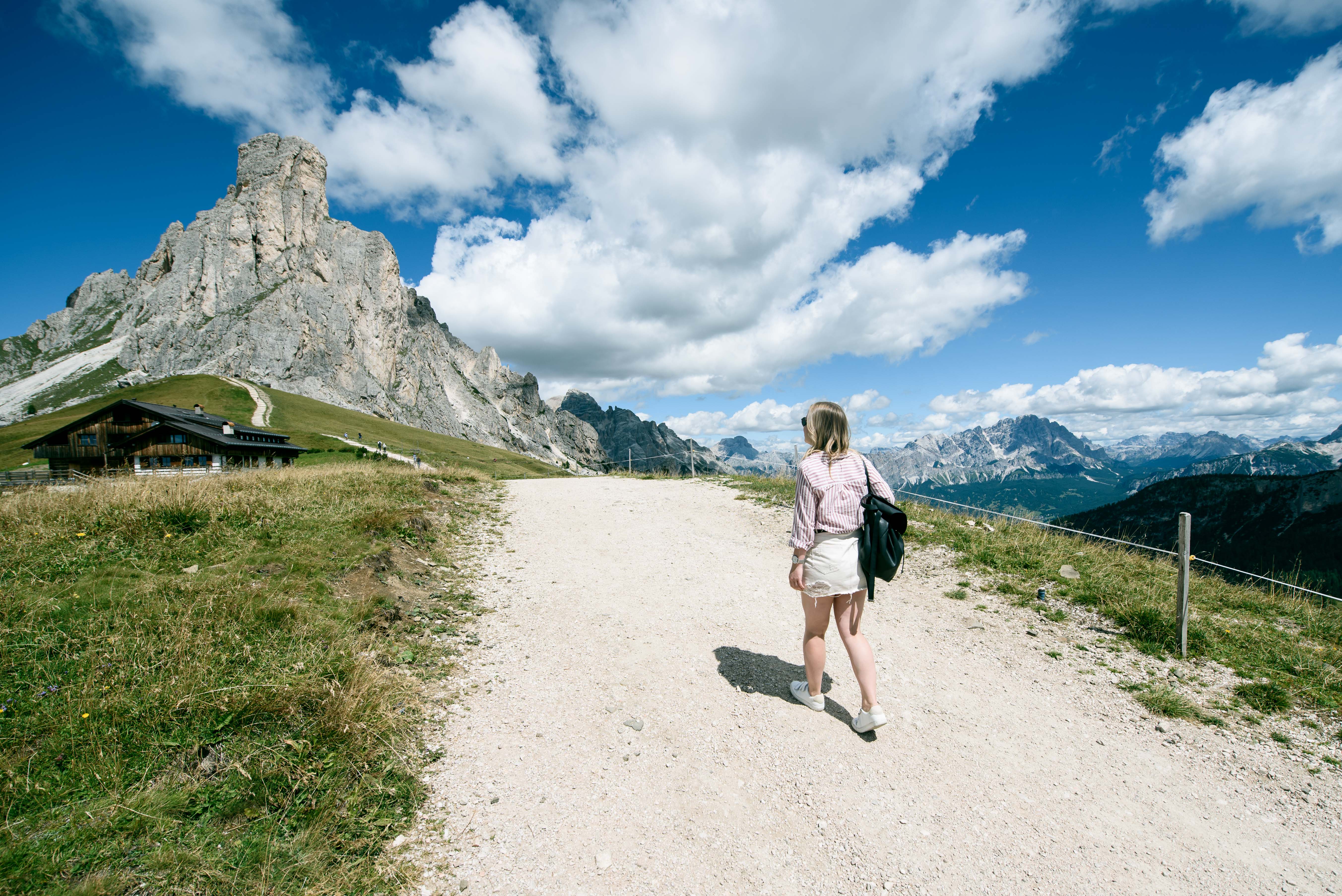 Lago di Cadore
Lago di Cadore is a really good place to see the stars at night. Surrounded by villages like Pieve di Cadore and Domegge di Cadore.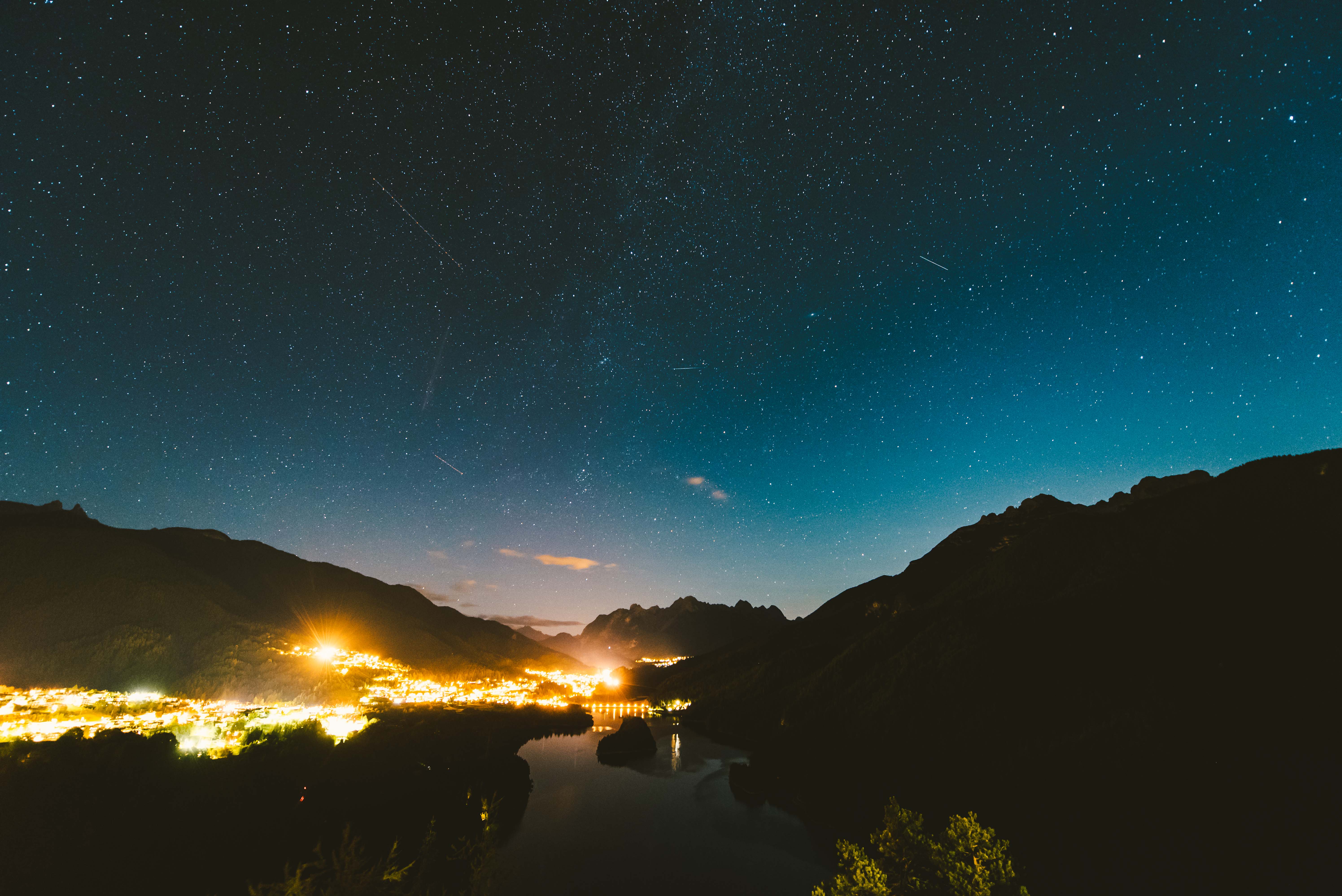 Lago d'Antorno and Tre Cime di Lavaredo
While driving from Misurina to Tre Cime di Lavaredo we came accross Lago d'Antorno. It's easily to access and there are some restaurants nearby.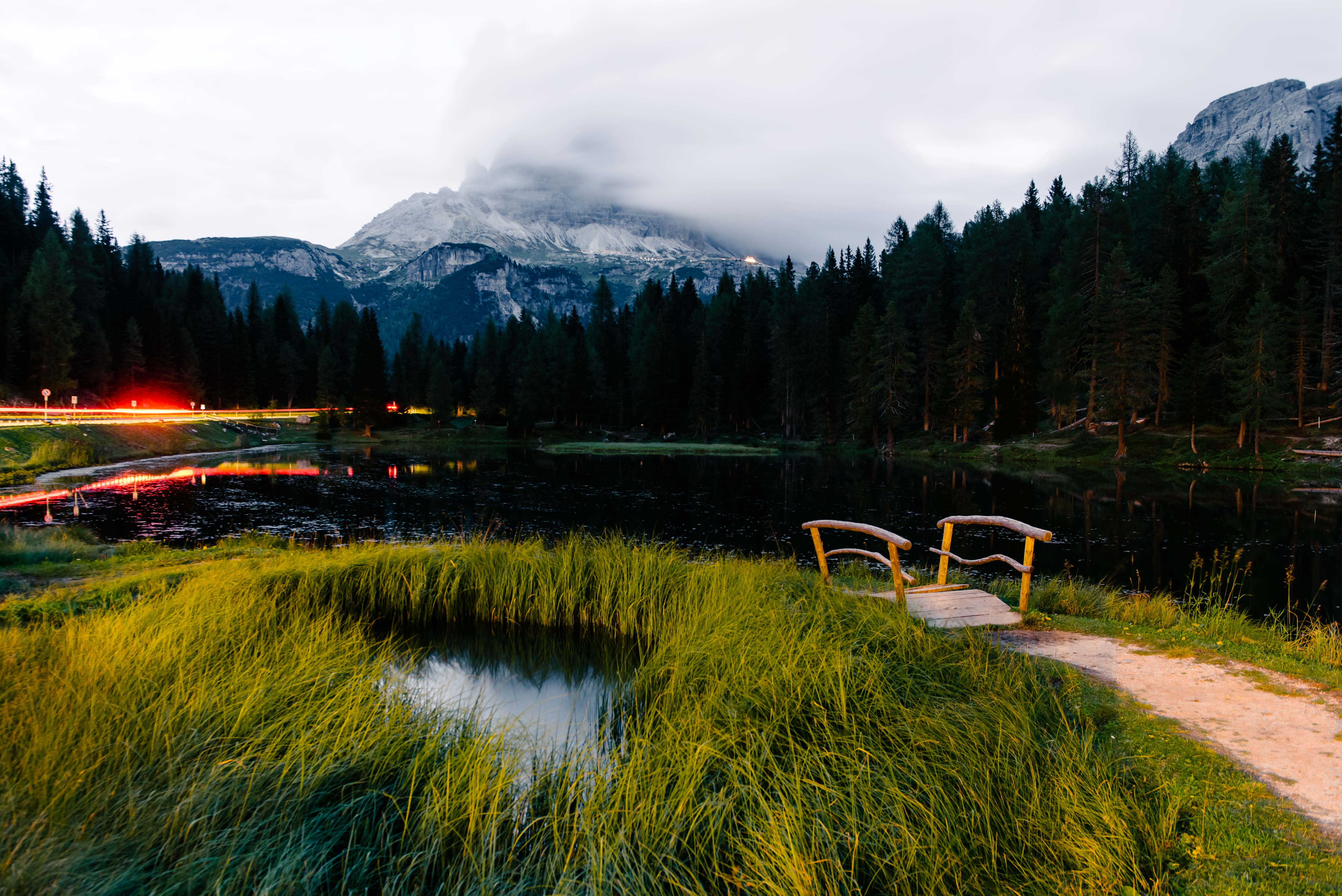 Tre Cime di Lavaredo is probably the best-known mountain group in Northern Italy. A hike around the three peaks is a must when you're in the Dolomites. Take the toll road, it'll cost you 22 euros (ridiculous expensive)  to drive up the mountain from Misurina. Just a 15 minutes ride. Start your hike from Rifugio Auronz and follow the path.
And hopefully, you'll have better weather than we had.
Bar – Discoteca Belvedere
Here's to the unplanned adventures. We actually took the wrong exit but saw a little sign that there was a bar within a few hundred meters which was called Discoteca Belvedere. We enjoyed a good drink with an even better view.