As a quick visit between Bangkok and Singapore, we spent 24 hours in Kuala Lumpur. For both of us it was our first time in Malaysia. We knew the moment we set foot in that city we regretted we were only staying one night. It isn't the best way to see a city, but it worked out quite well. We actually were surprised what you could do in one day.
Petronas Twin Towers
The tallest twin towers in the world and the most famous landmark in Kuala Lumpur. Tickets to visit the towers are limited. We decided not to go in since we love to enjoy the view from another point, so we could actually see the towers.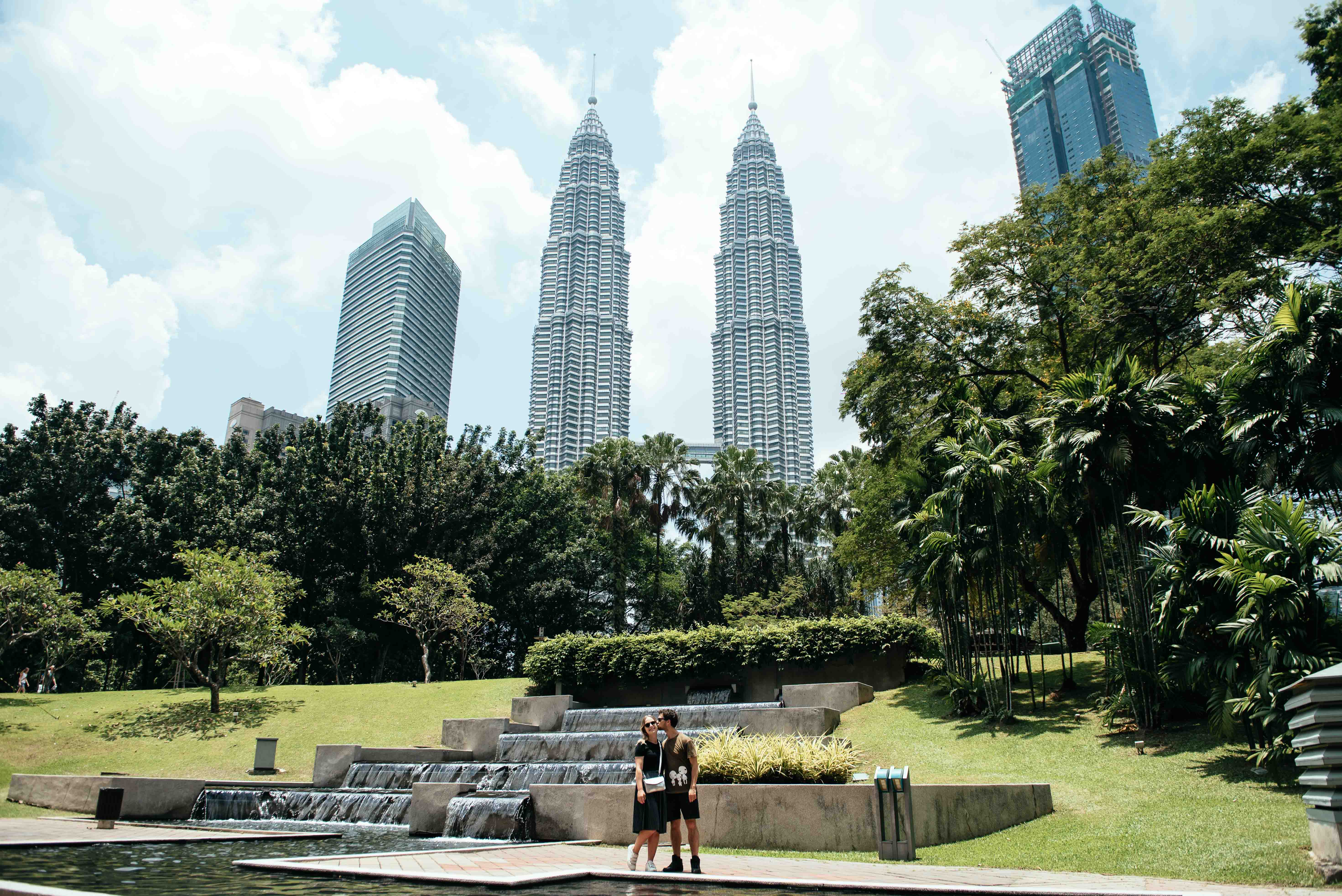 KLCC Park
Designed to provide the Petronas Twin Towers with a touch of nature. The park has waterfalls, fountains and even a pool. One of the main reasons people visit the park is because of Lake Sympony, it's a water fountain show.
Tip: visit it at night since it's even more stunning then.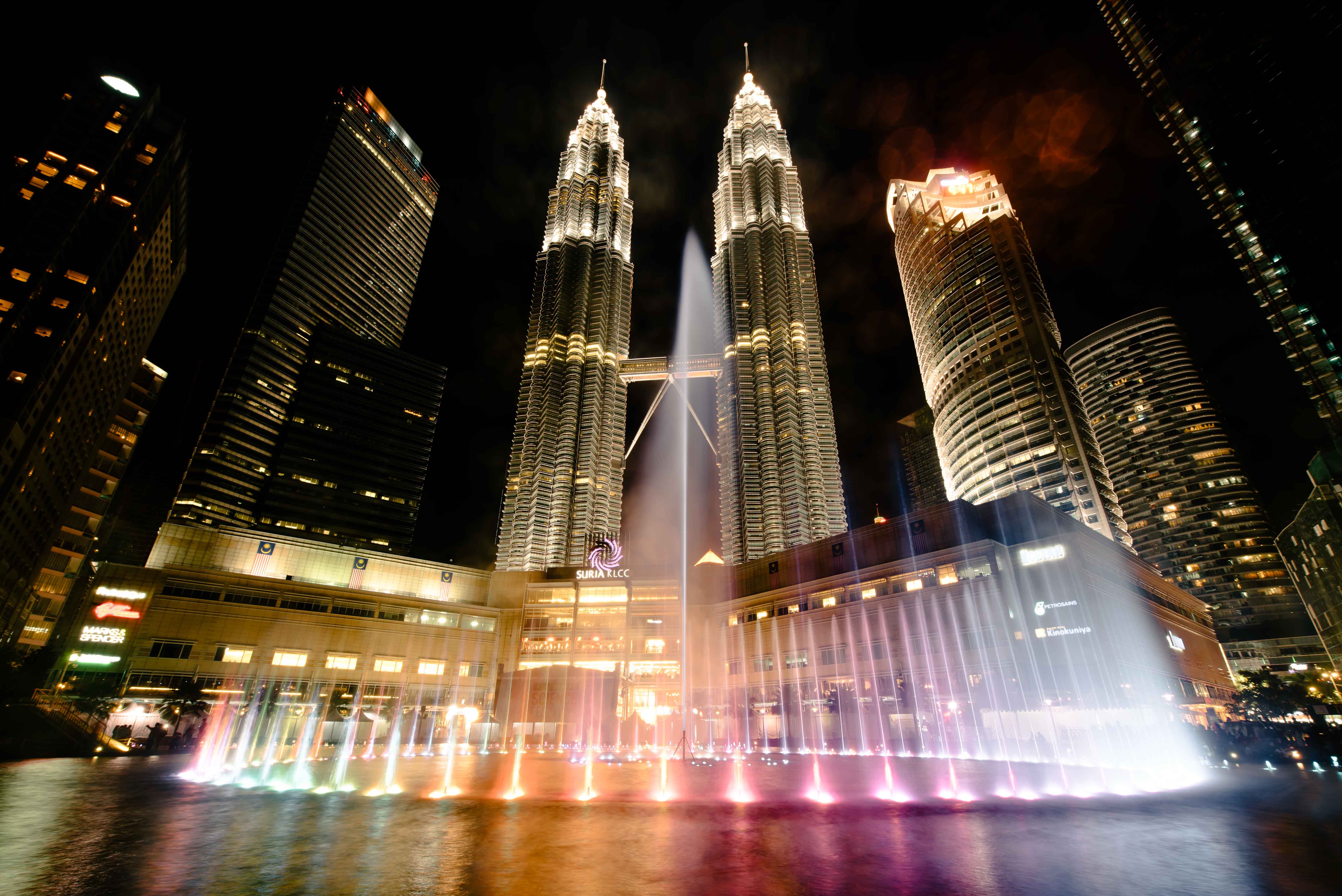 Sky Bar
An award-winning Sky Bar on the 33rd floor of Traders Hotel. Anyone can visit the bar for free, as long as you drink something. The Sky Bar offers an amazing view over the Petronas Twin Towers and is located right in front of the towers. It really is the best view and it deserves all the awards in the world.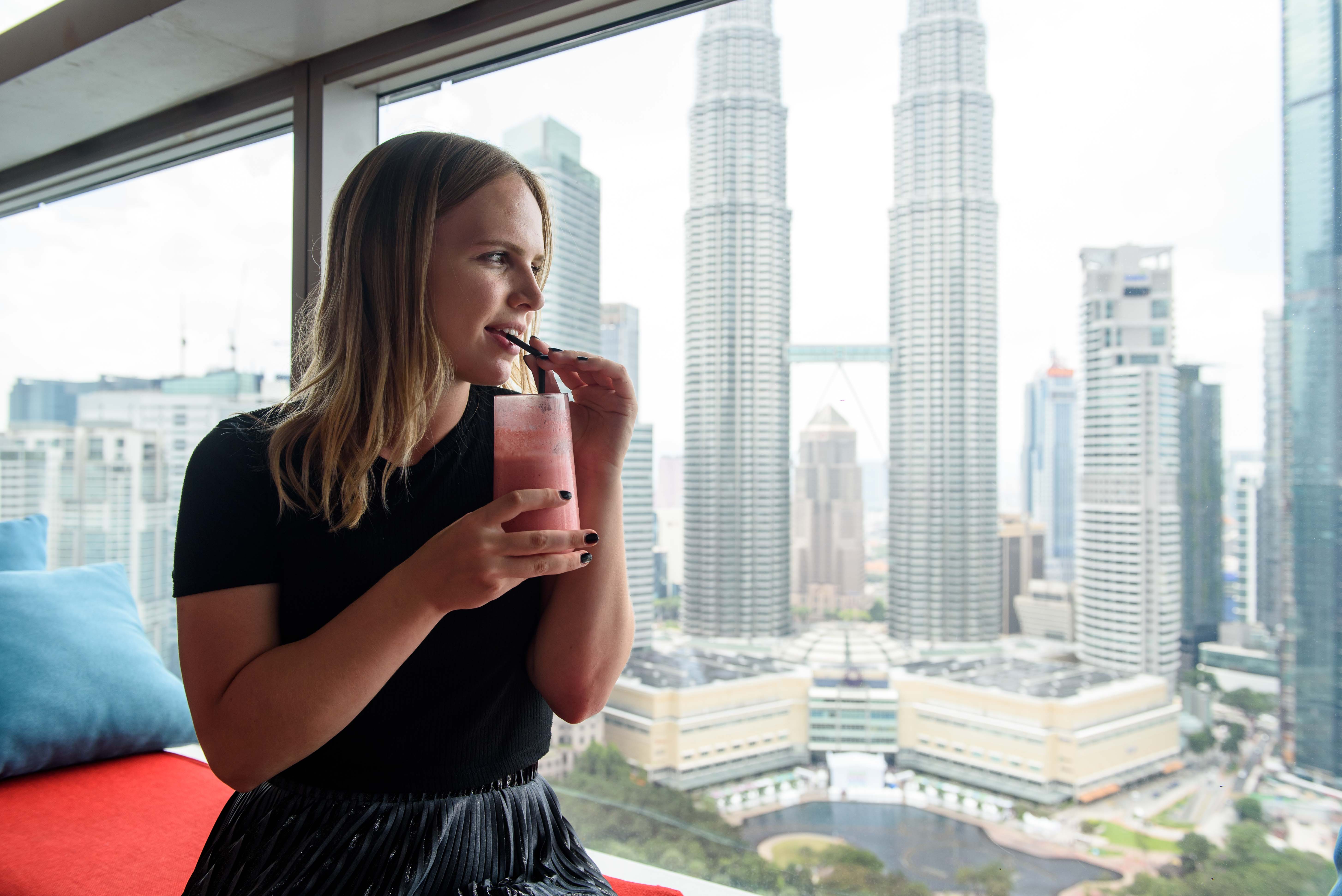 Batu Caves
Only a 20 minutes ride away from the city center, there are the Batu Caves. One of the most popular Hindu shrines outside India and known for its large gold statue at the entrance.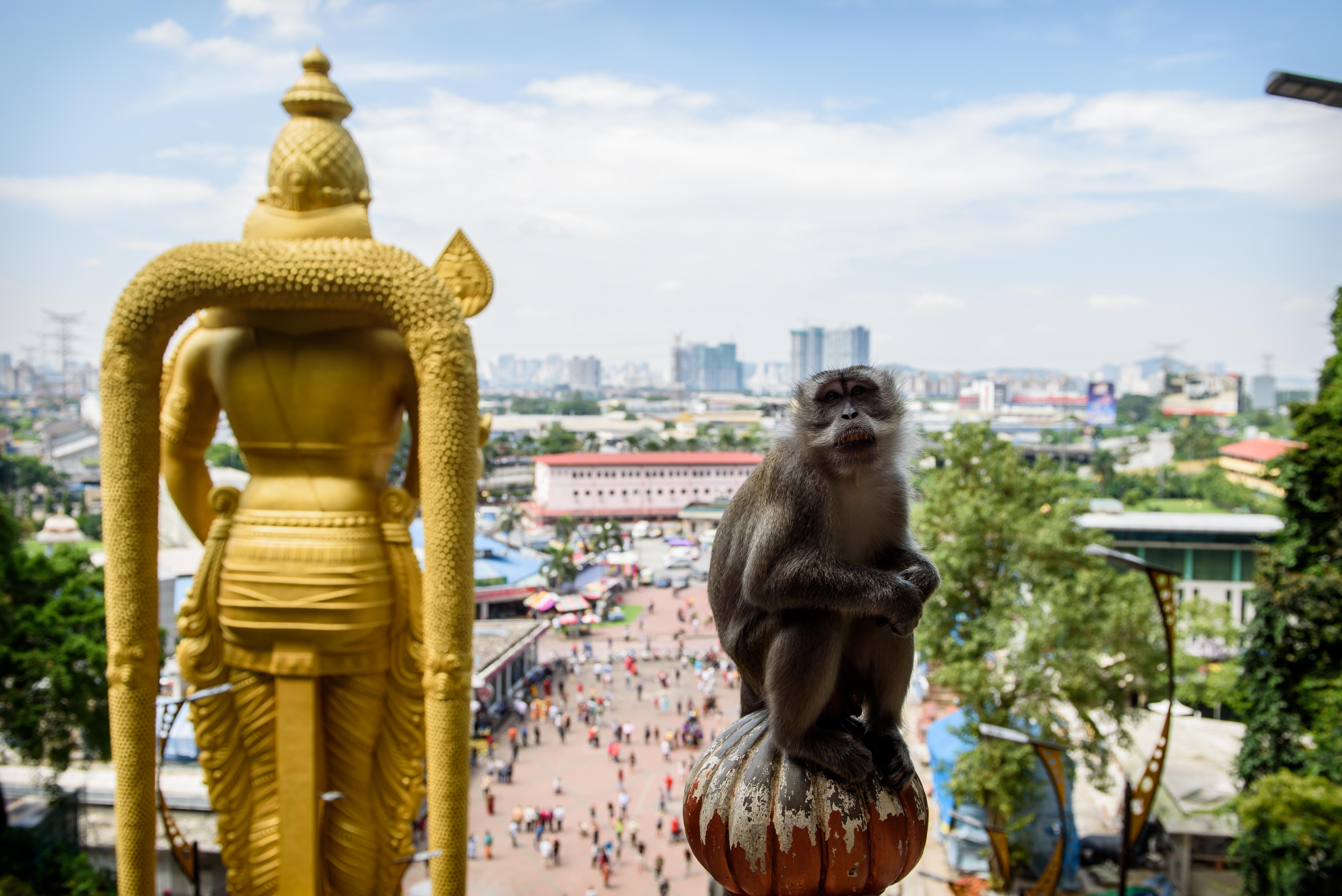 The temple is surrounded by monkeys. Be sure you don't carry any food or bottles. The monkeys are very unpredictable.
The Face Suites
Located right in the center of Kuala Lumpur, The Face Suites is a 5-star all-suite hotel. A fabulous swimming pool, a 90 square meters apartment and a delicious semi-buffet breakfast in the morning. The price is affordable (under €100/night) and what you get in return is amazing.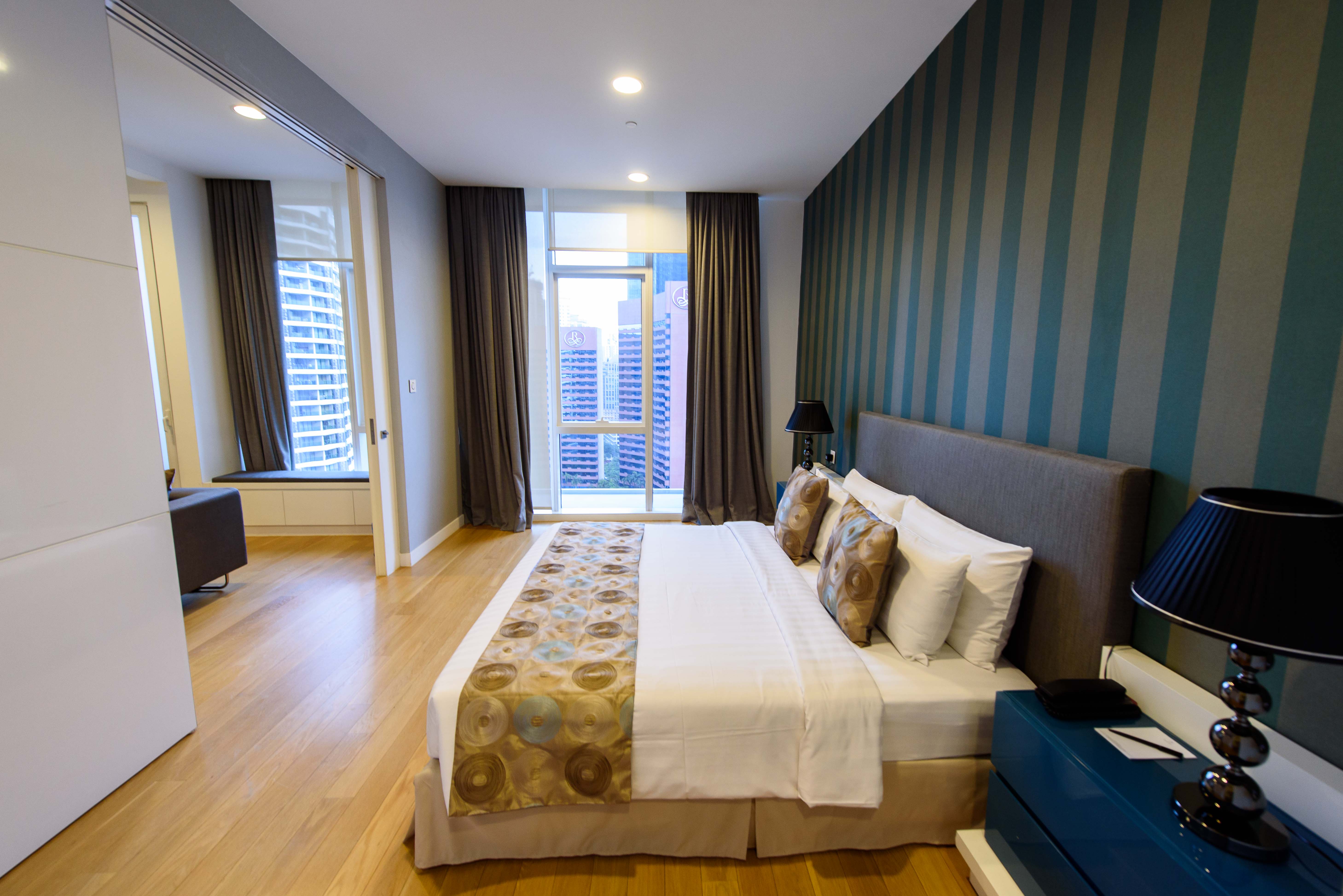 One of the highlights is the pool on the 51st floor. If you're a fan of infinity pools, you're at the right address.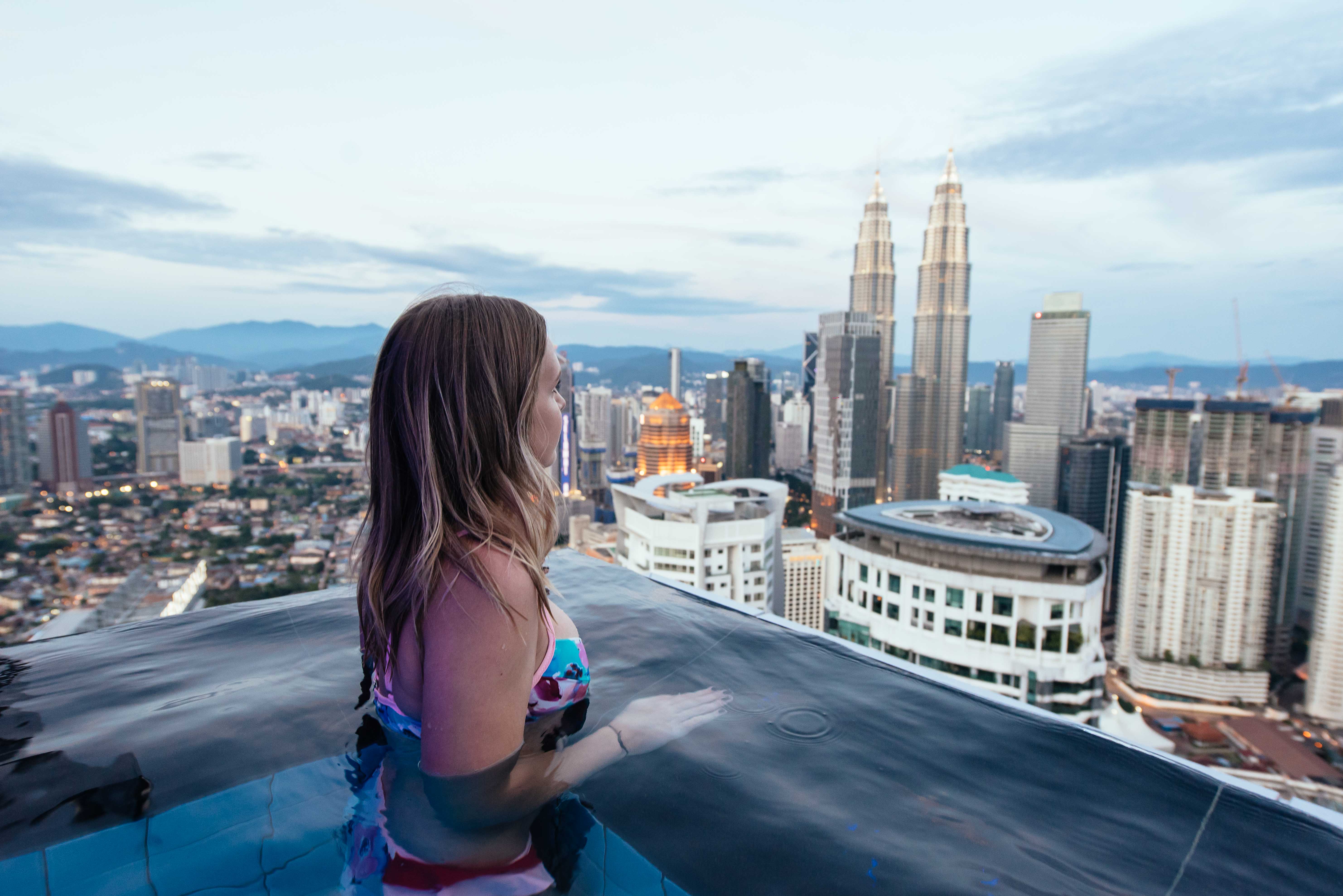 How to get around
Note that there are different taxis in Kuala Lumpur. The red ones are the cheapest, or you can just ask for a budget taxi. When traveling to the city center from one of the airports, it's very convenient to take the Klia Ekspres since it's the fastest way.
It's safe to say we got a taste of Malaysia but it should have been more than just one day. We're definitely coming back again and will explore more of the country. However, our visit was short but worth it.