In September, we spent 5 days in Singapore. One of the most modern cities of Asia and from our point of view, one of the cleanest. By the way, there's a 700 dollar fine for spitting out gum. 
Flower Dome & Cloud Forest
A must see on every visitors to-do list. The Cloud Forest and Flower Dome are part of Gardens by the Bay, which is a nature park in Central Singapore.
Feels like we stepped into another world, Cloud Forest blew our mind. When visiting this dome, the first thing you'll see is the biggest indoor waterfall in the world. Afterwards, paths will lead you to a skyway.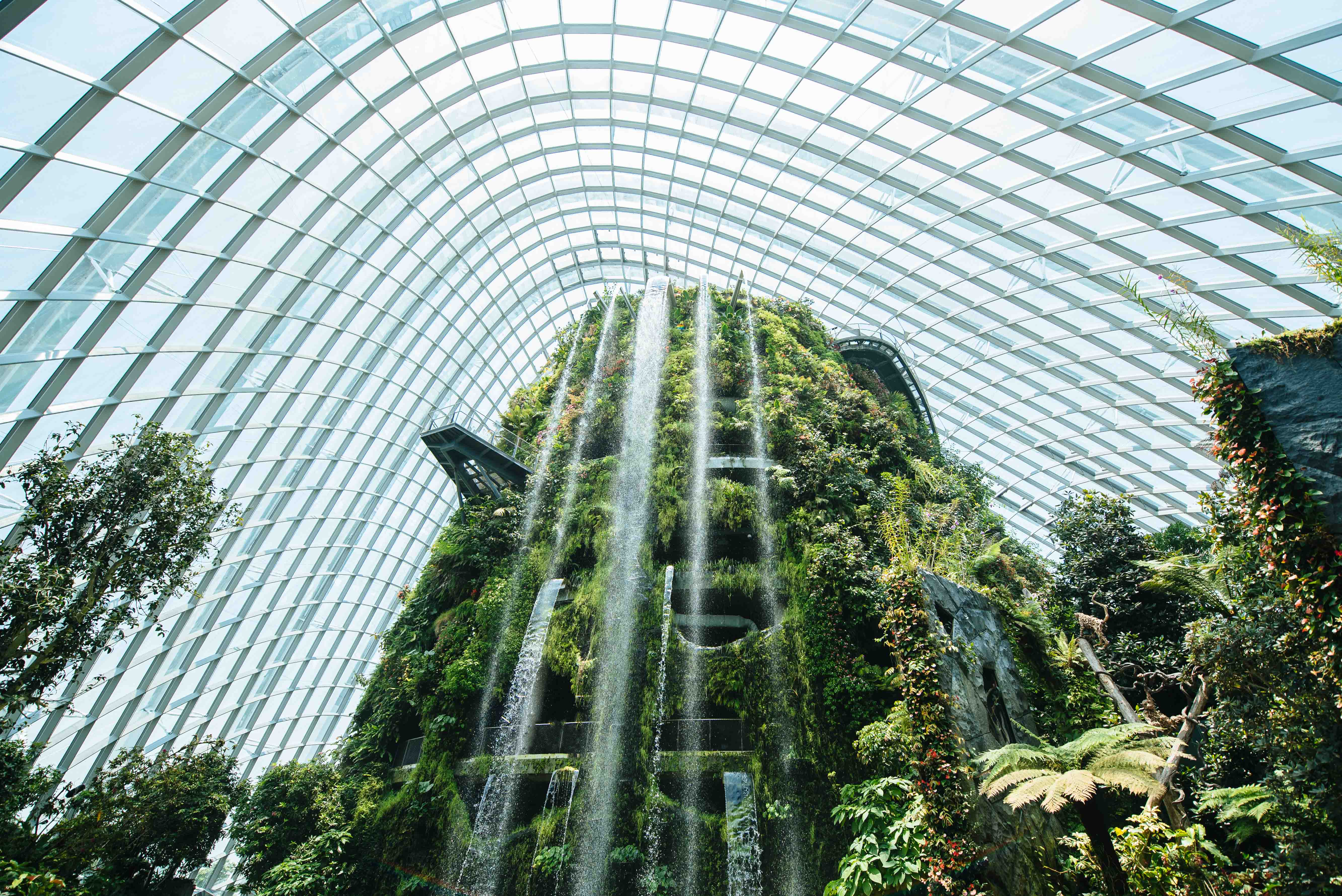 The Flower Dome showcases plants from all over the world. During our visit the dome was transformed to the Autumn Harvest theme.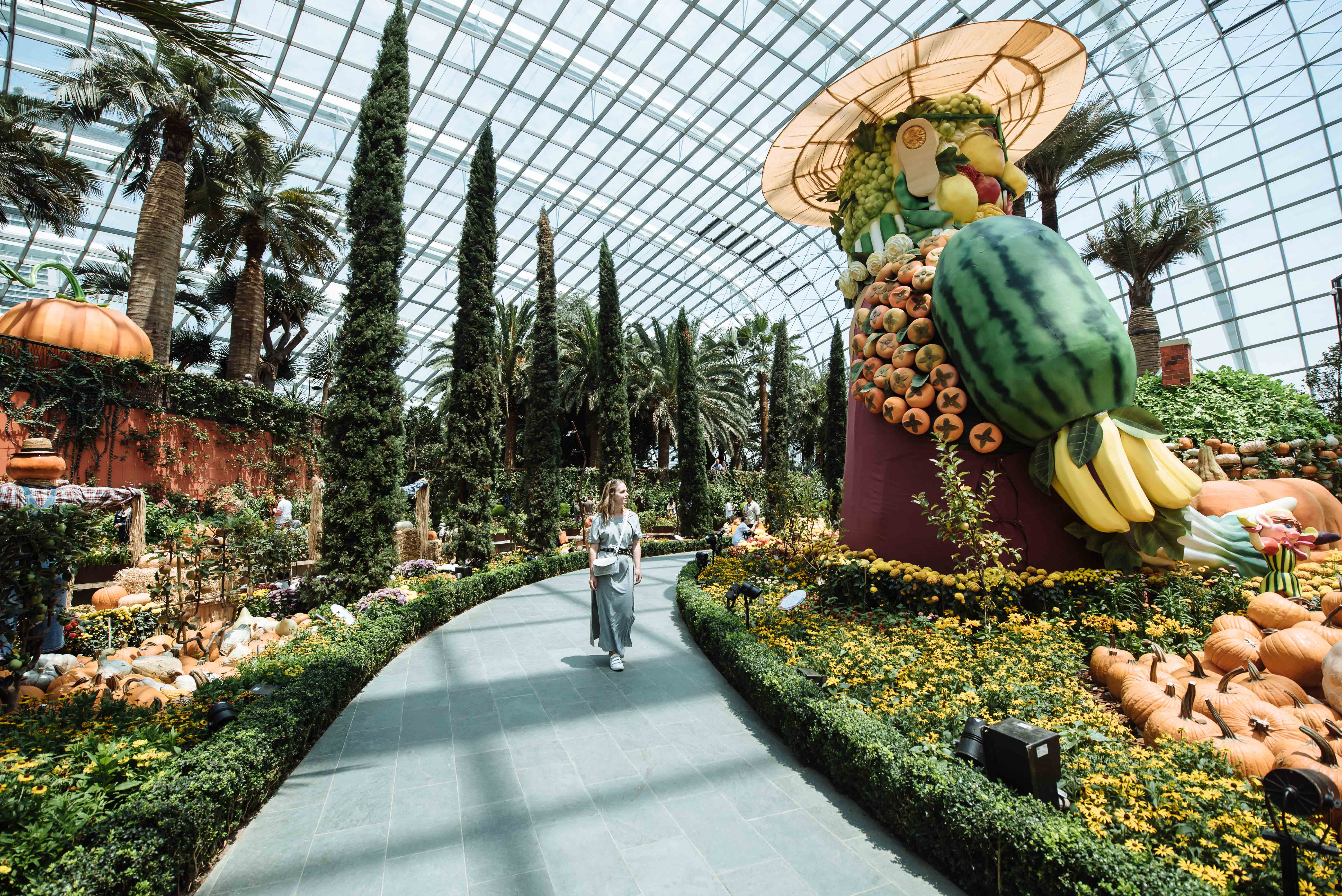 The OCBC Skyway
You can't miss a 128-meter-long walkway when you're visiting Gardens by the Bay. The OCBC Skyway takes you at the height of 22 meters and gives you the perfect panoramic view over the park.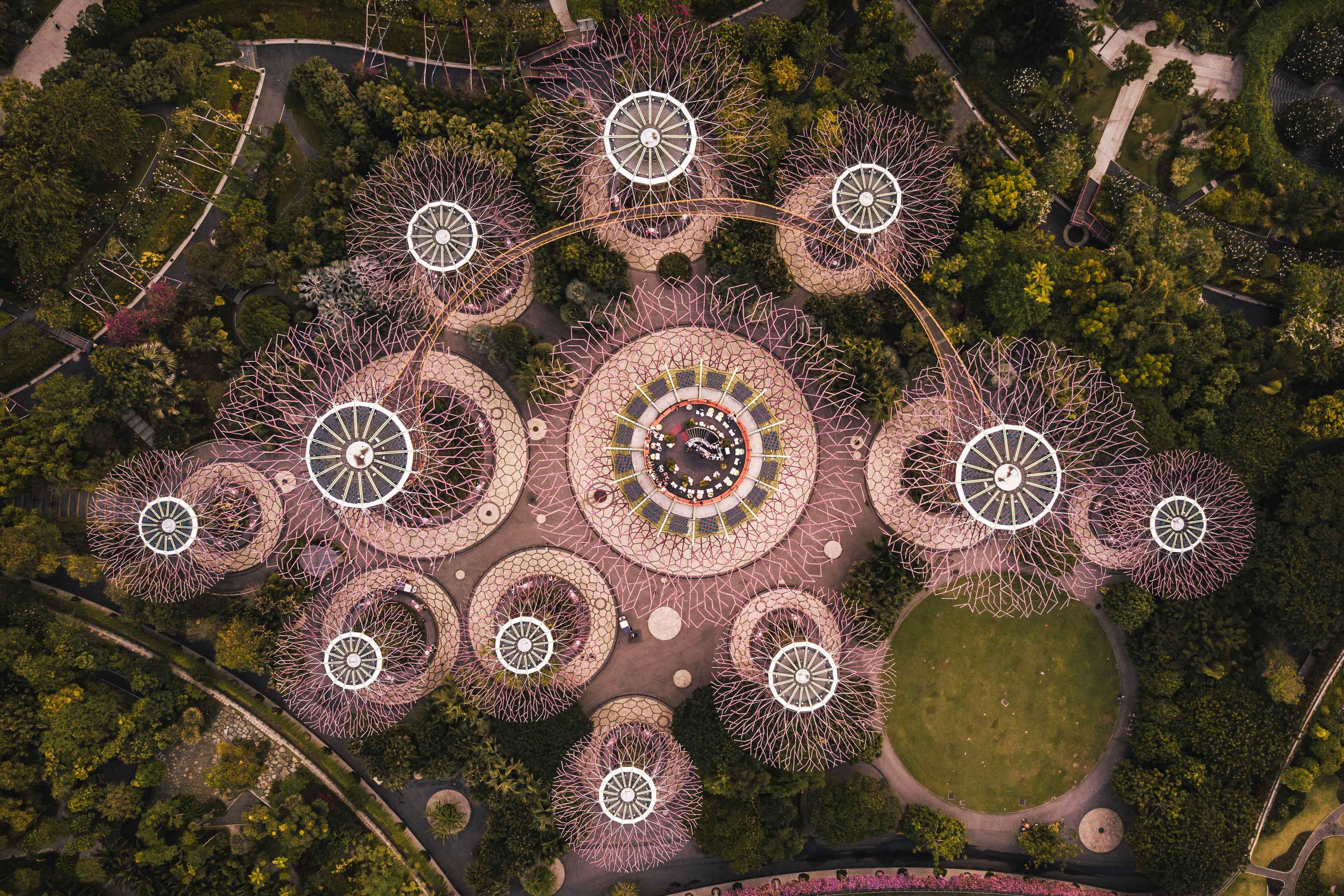 Sentosa Island – Palawan Beach
Known for its suspension bridge, Palawan beach is perfect for a day of relaxing. White sand, palmtrees and several beachbars are making your visit to Sentosa complete.
A return-ticket is 4 dollar. Once you're on Sentosa you can take the shuttle bus or walk to the beach.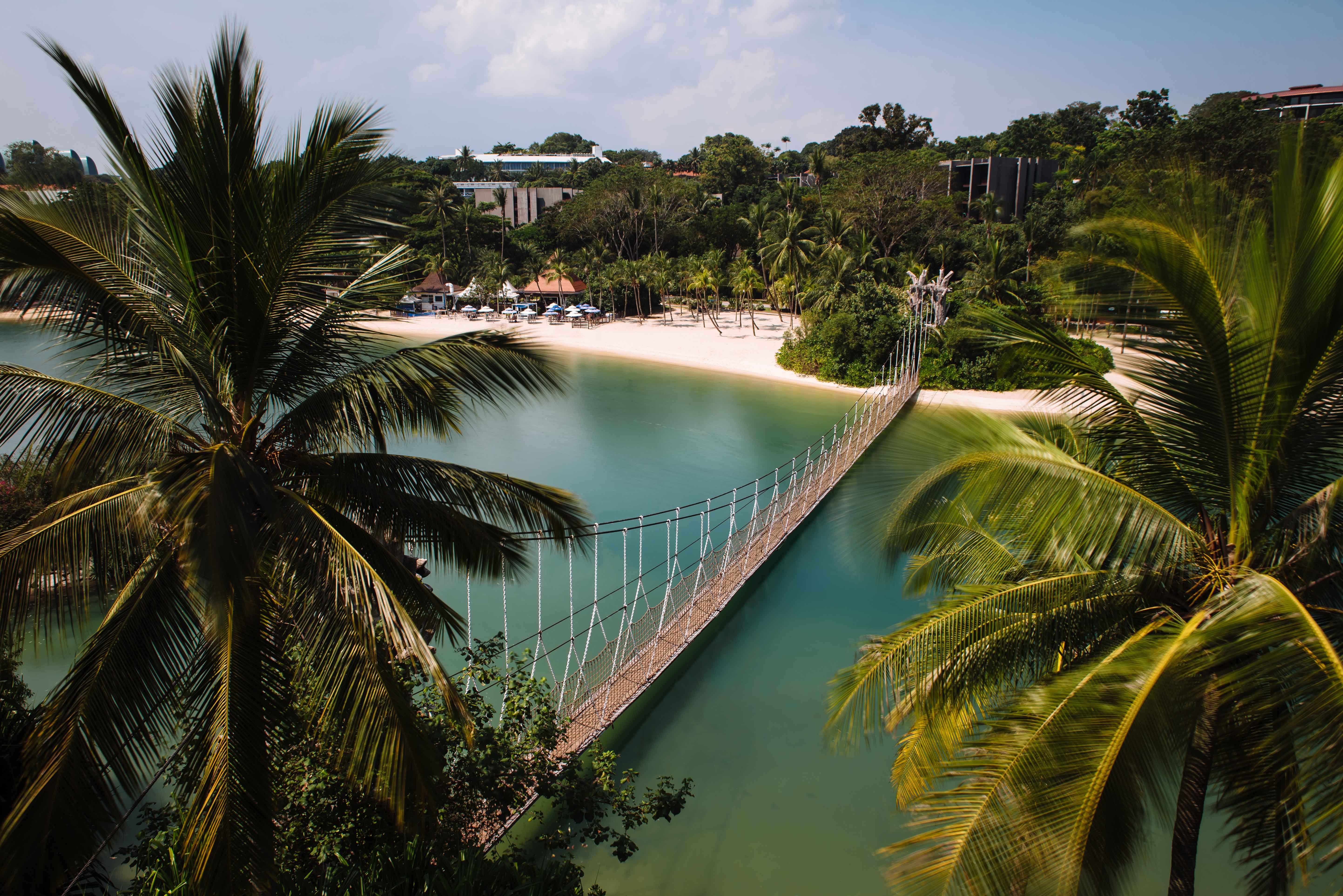 Helix bridge
A pedestrian bridge which links Marina Centre with Marina South, but is also one of the famous landmarks of Singapore. The Helix Bridge has several viewing platforms and is even more stunning at night.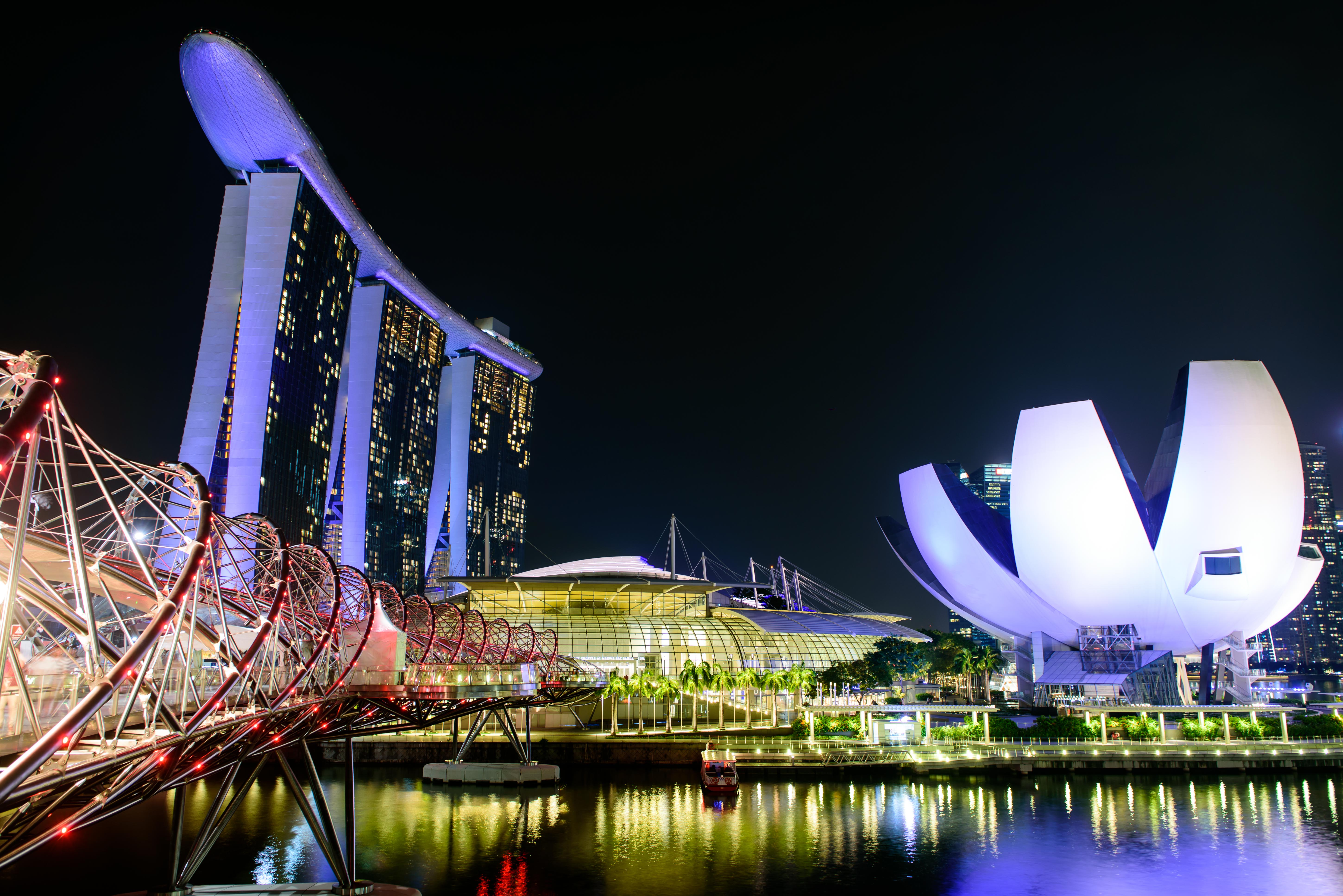 Koon Seng Road
Known for it's colorful, Chinese inspired houses. Perfect for everyone who is looking for the picture-perfect shot.
ArtScience Museum – Future World Exhibition
We're definitely not museum minded, but on our last day it was raining and we still had half a day left. We decided to visit the ArtScience Museum.
Future World is a permanent exhibition. You will enter a futuristic world of high-technology.
The ArtScience Museum is located along the waterfront and is easy accessible.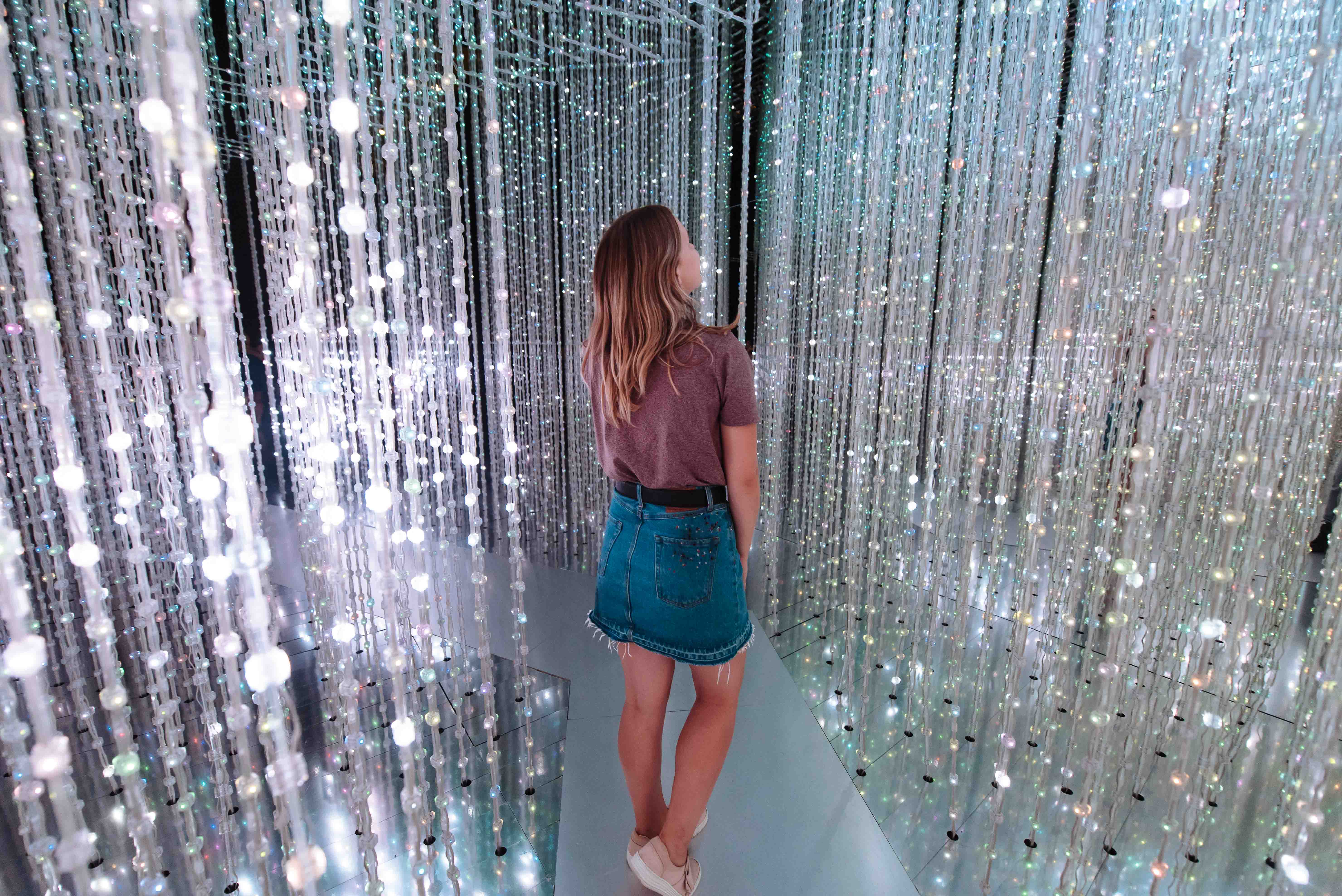 Spectra – Light & Water Show
An outdoor water and light show which is free and takes place every night.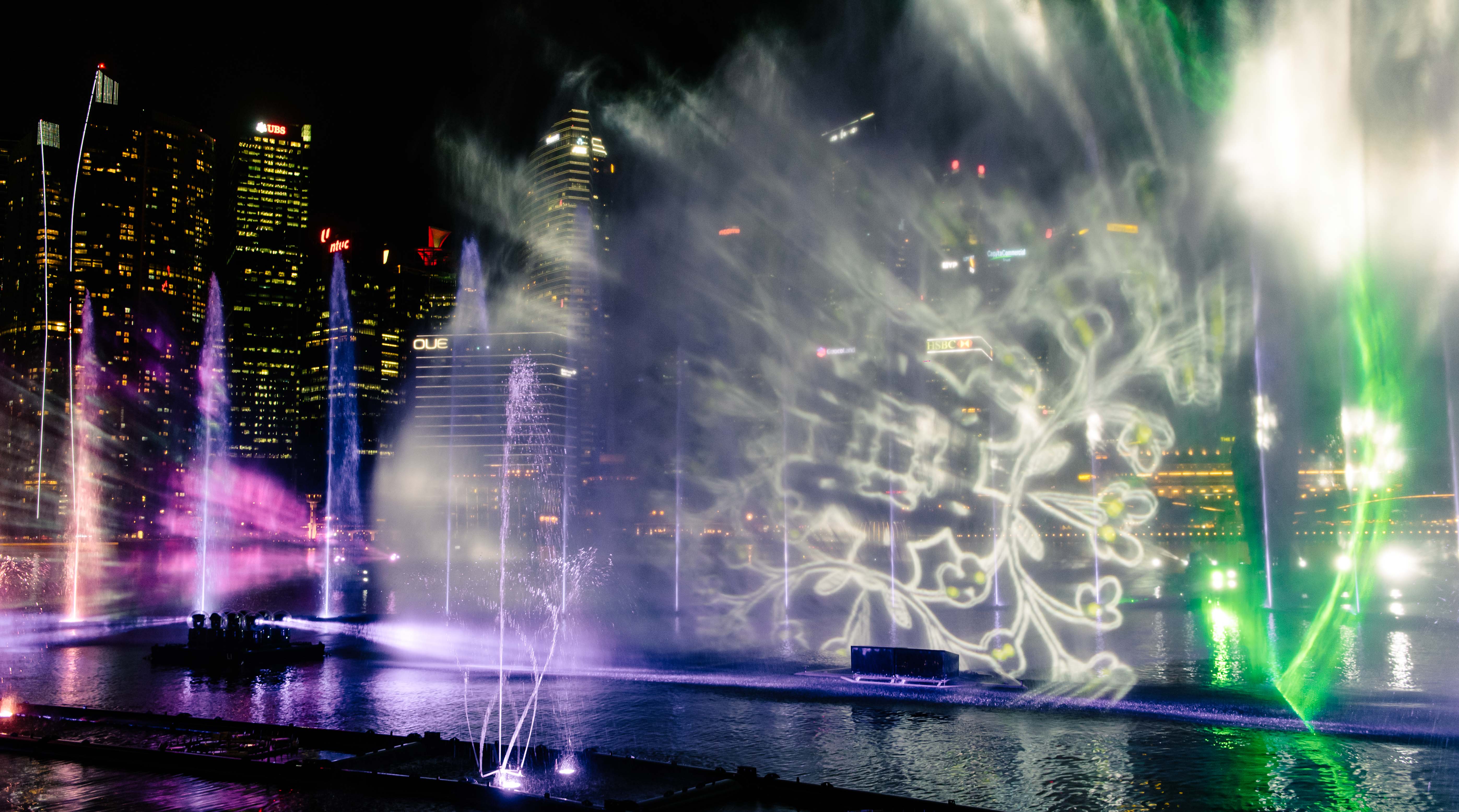 Showtimes:
Sunday to Thursday – 8pm & 9pm
Friday & Saturday – 8pm, 9pm and 10pm
MacRitchie Reservoir Park
If you have an endless love for nature and walking, you're at the right place. MacRitchie Reservoir Park has many attractions: TreeTop Walk, ZigZag Bridge, endless walking routes and lots of monkeys you'll run across. Whatever you do, just remember: don't feed the monkeys.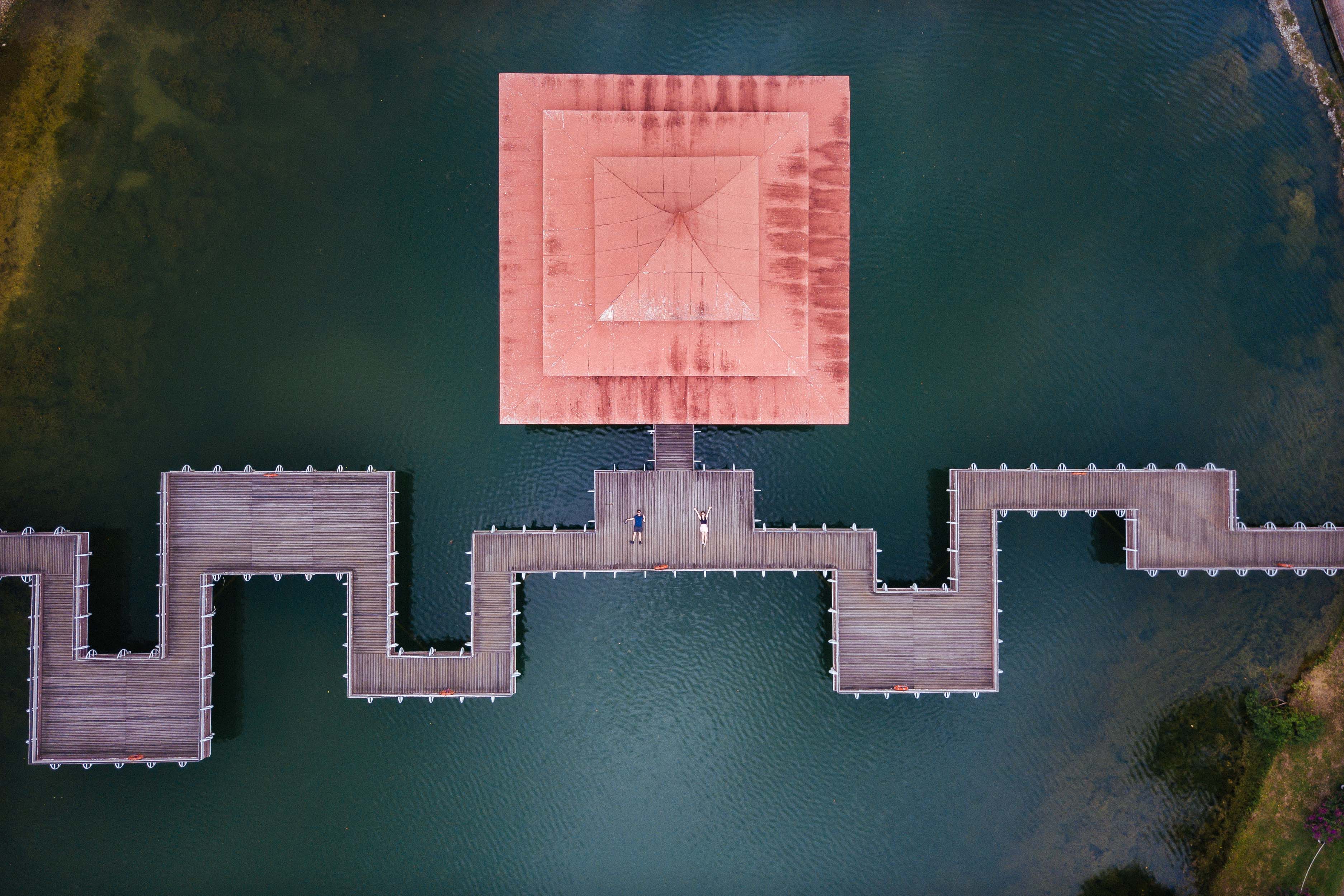 Stay at least one night at Marina Bay Sands.
After we booked our flight tickets to Singapore, we immediately booked a night at Marina Bay Sands. We chose The Deluxe Room. It's the cheapest room possible, however, don't even think about calling it cheap.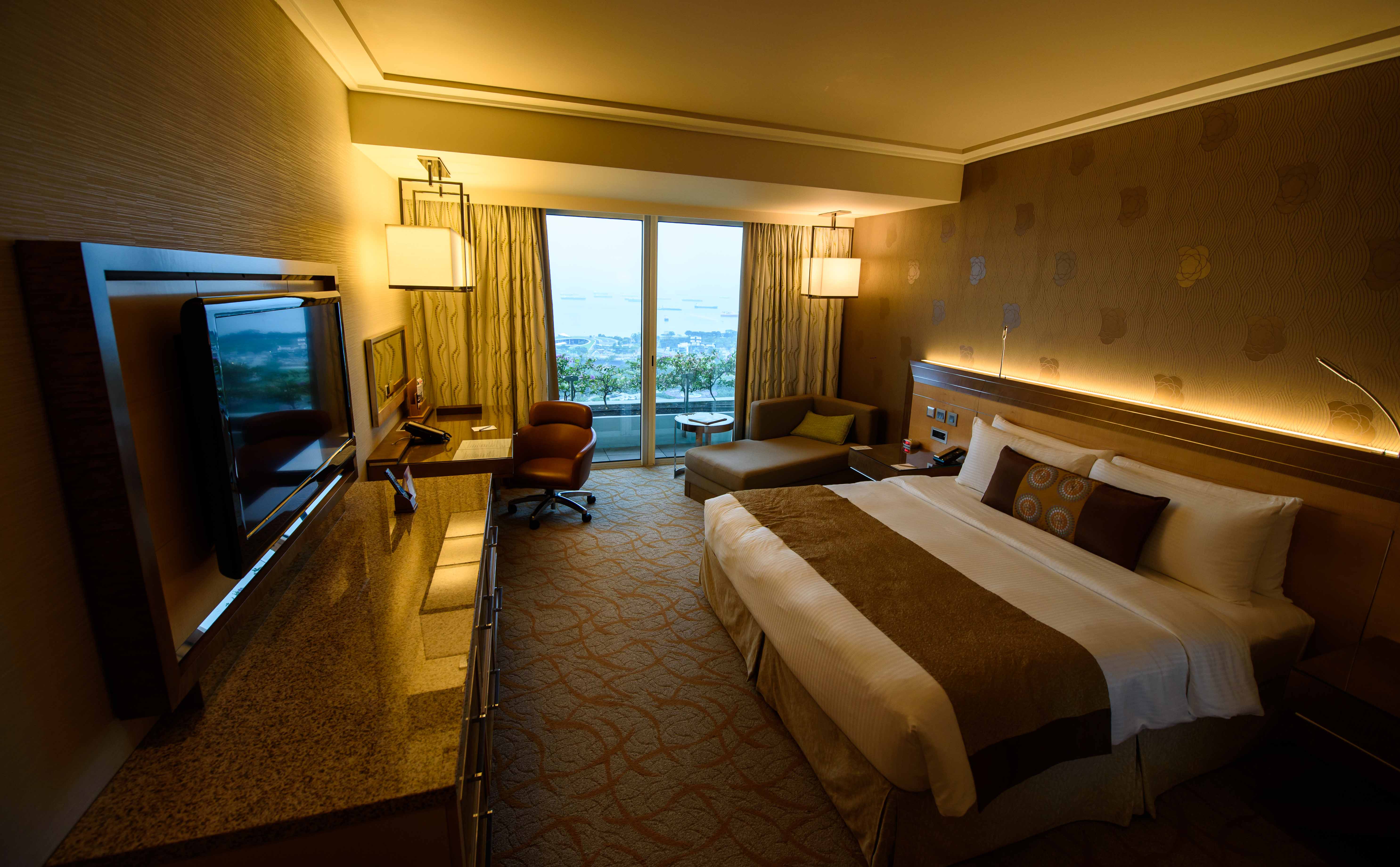 We slept on the 37th floor, with an amazing view over the gardens. It truly was a dream that came true. One of the main reasons we wanted to stay so badly at Marina Bay Sands is because the pool is only accessible for hotel guests. We just had to swim in the highest infinity pool in the world!