A two weeks journey, hot weather and cruising down the American roads in an amazing car.. which was for us, obviously a Mustang. Early 2018 we started planning our USA trip. We were looking for the perfect road trip to combine both nature- and city sights along our path.
The best way to see Western America is by car. We rented with Sunny Cars. All-in, no stress, no extra costs. They take over any additional costs: own risk, tire and glass damage and are available 24/7.
We started our road trip in Las Vegas, Nevada. After staying in the gambling capital of the world for two days it was time to hit the road. Off to Utah, Arizona and California.
Seven Magic Mountains
A large artwork near Vegas, called "Seven Magic Mountains" is definitely worth a visit. Seven colorful, giant totems with a length of 30 ft. high in the middle of a desert.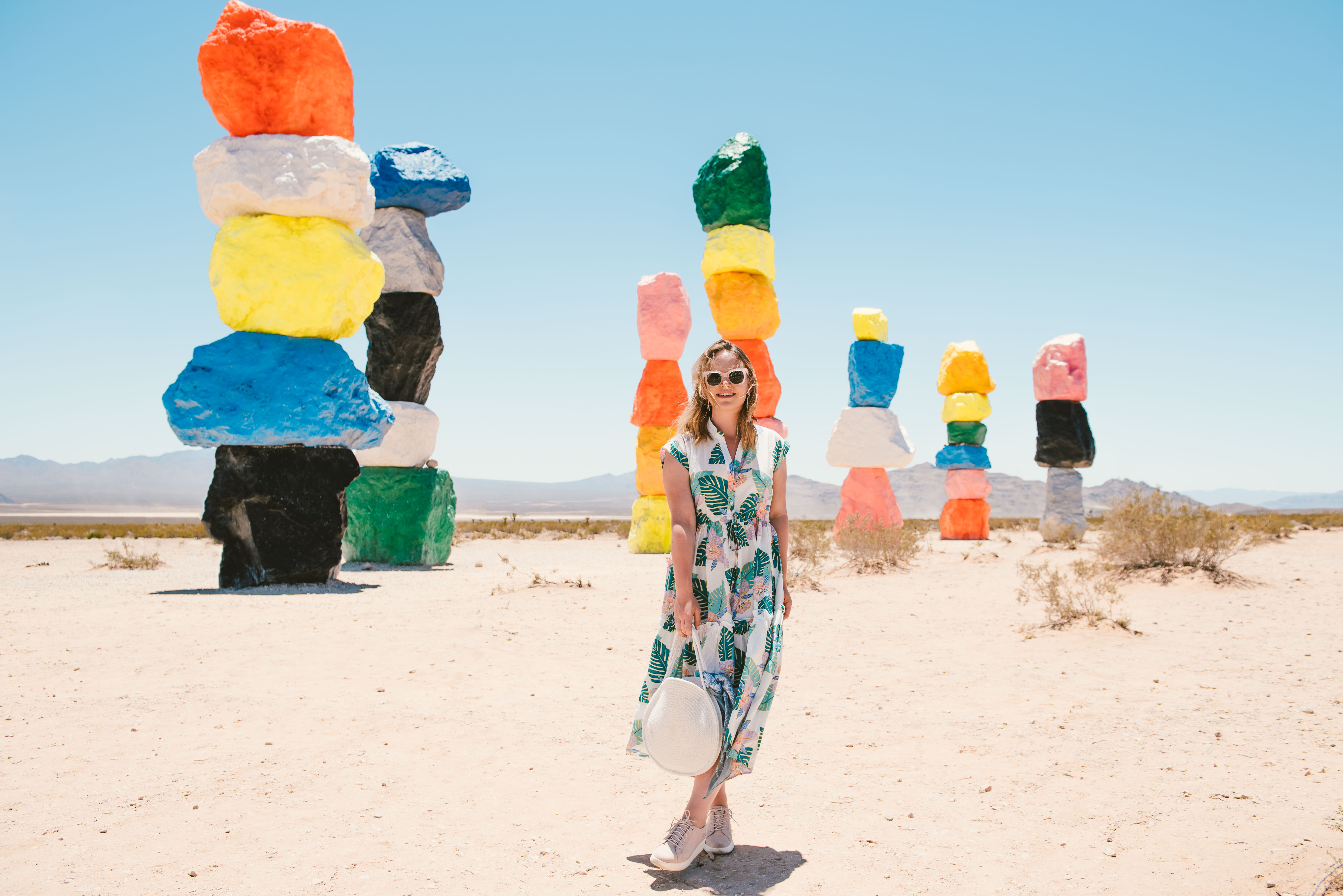 Valley of Fire State Park
Just an hour drive from Las Vegas. Valley of Fire State Park has amazing rock formations and scenic roads. We absolutely loved driving around in this national park.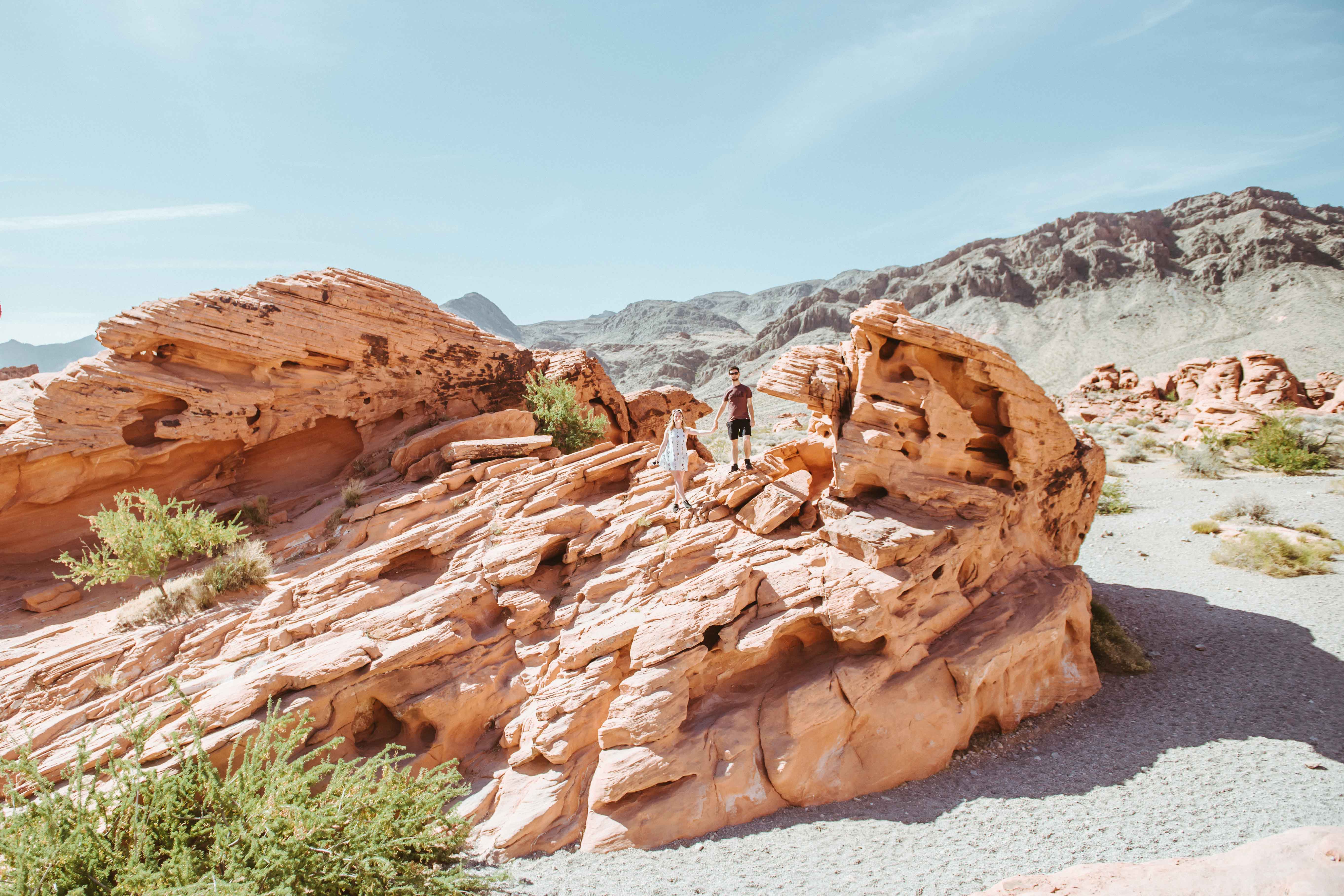 Bryce Canyon
The landscape of Bryce Canyon is unlike anything else. You can see it from different viewpoints. We decided to hike the Rim Trail and watch the sunset at the sunset point. This was by far our favorite canyon.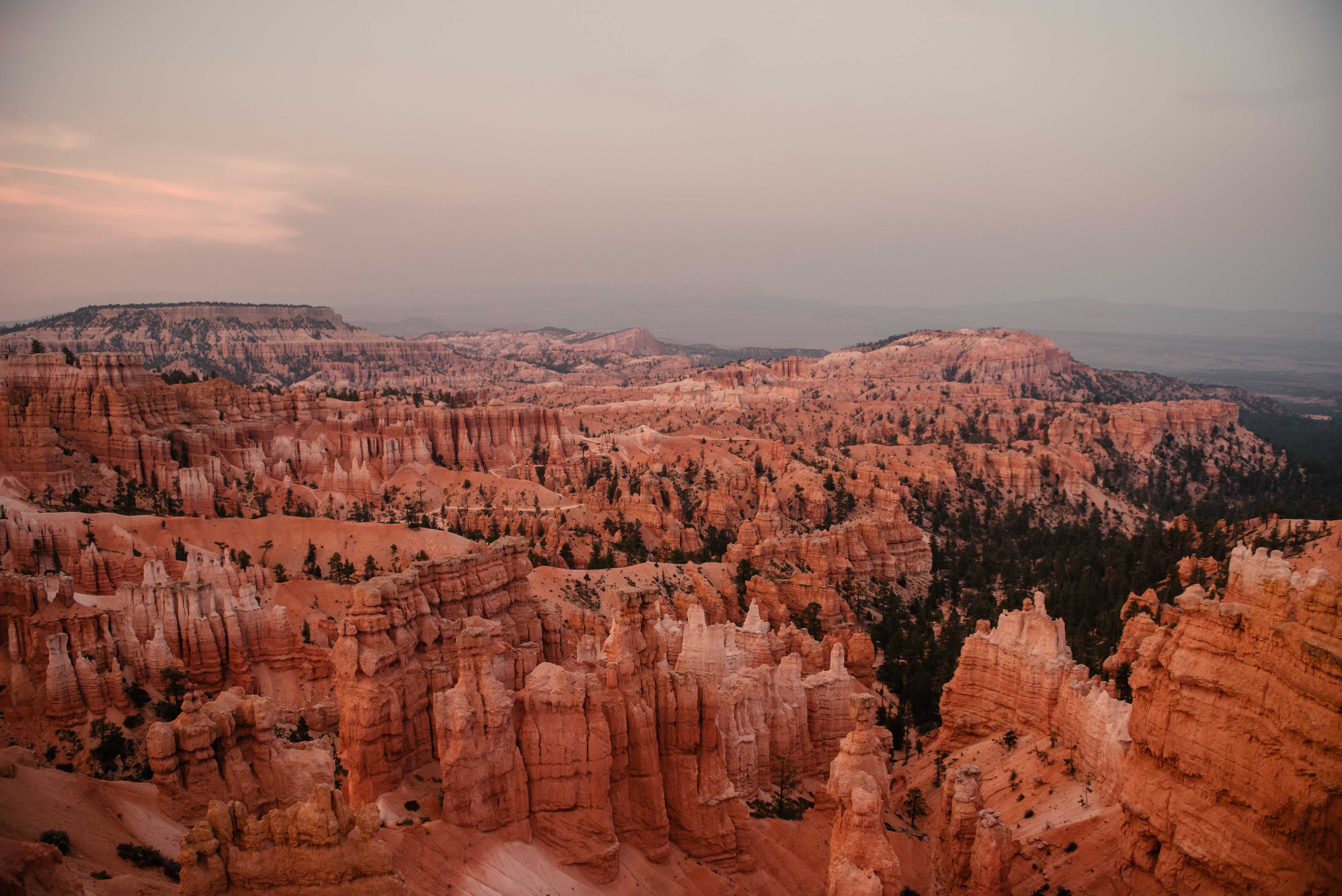 Antelope Canyon and Horseshoe Bend
We chose to visit the Lower Antelope at 10.30am and the light beams were truly magical. We've been doubting between the lower and higher canyon, but decided to go for the Lower Antelope after reading other travelers experiences.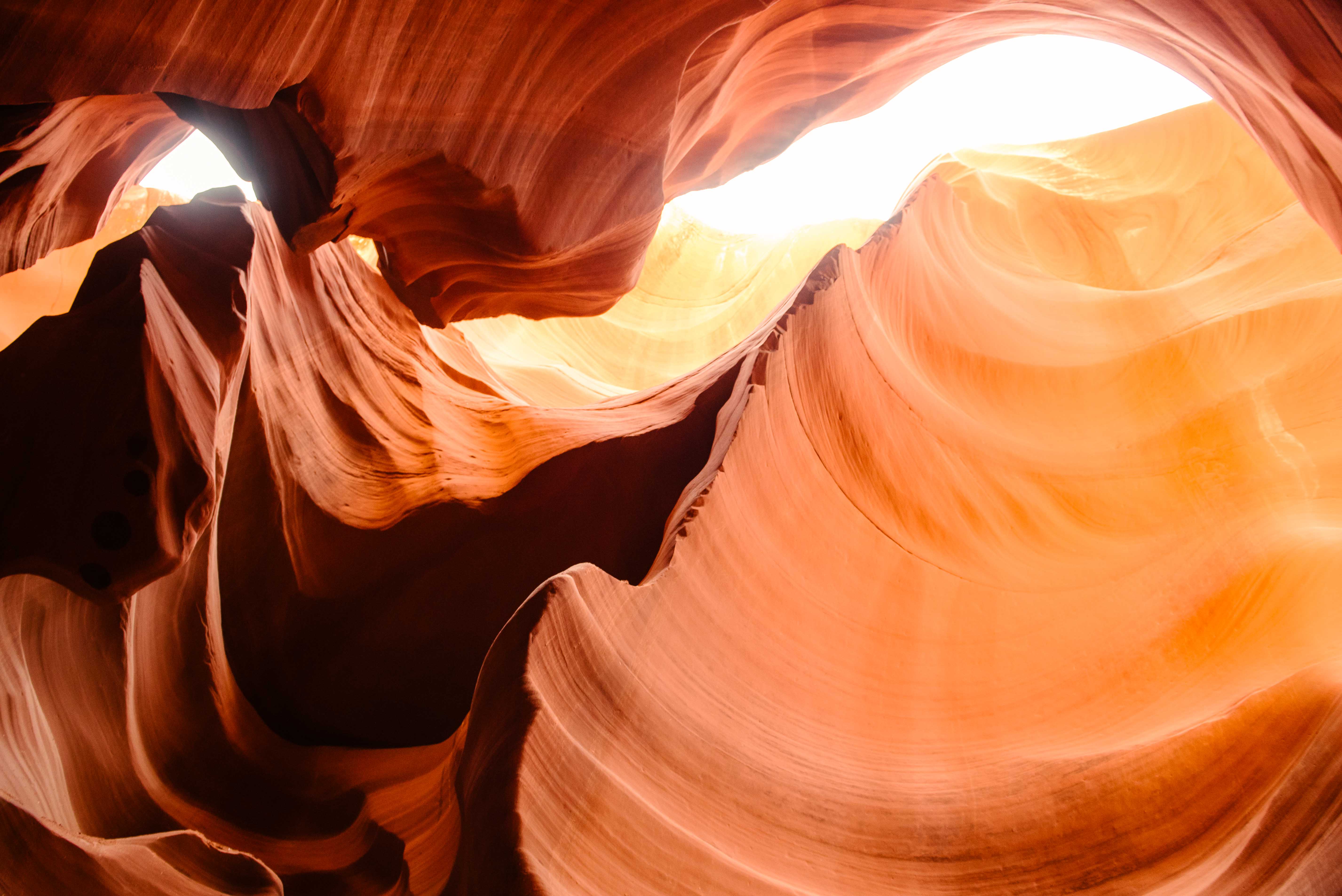 Price per person is $50 to visit the Antelope Canyon.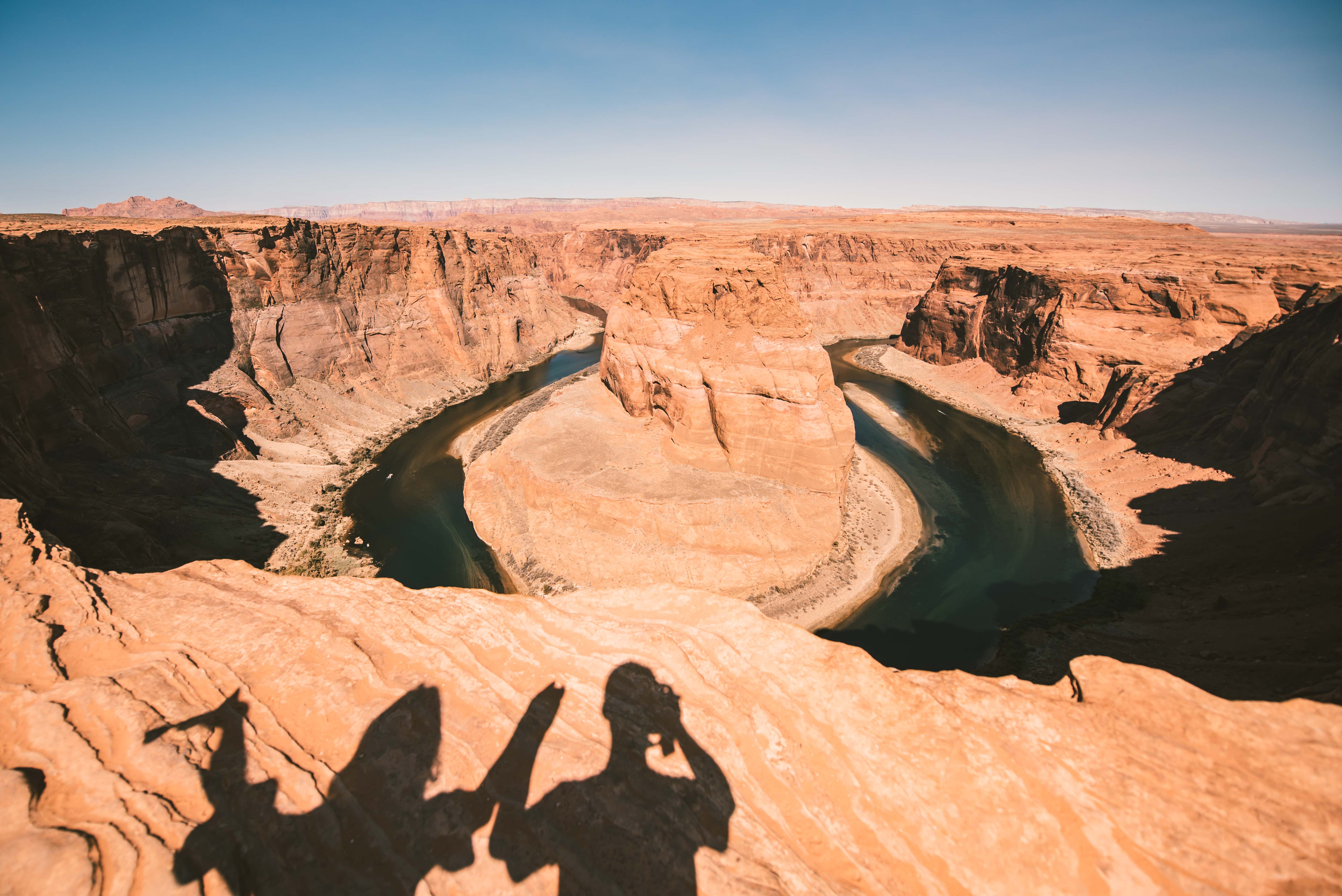 Monument Valley and Forest Gump Point
When we entered the Tribal Park we decided to do the self-drive tour. It's a 17-mile loop which takes around 3 hours to drive. Roads are very bumpy and steep. We loved to be independent and stop wherever we wanted as the loop has 11 stops to see and stop.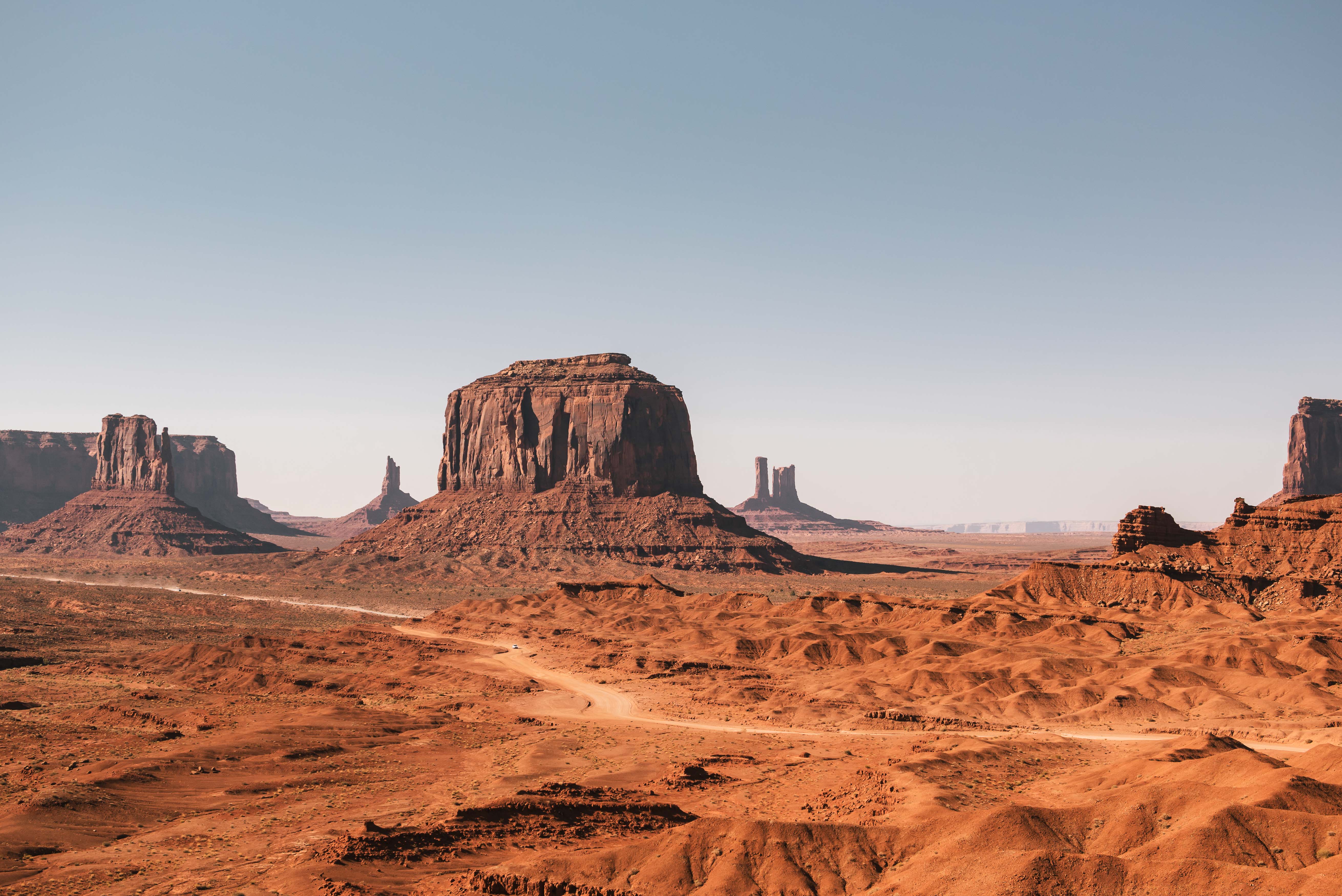 $20 price per vehicle, you can't use the National Park pass.
If you think of Monument Valley, you think about the Forest Gump Point. It's on Highway 163 and it's one of the most iconic road shots you can take.
Seligman
Return to the 50's by driving to Seligman. Seligman is located on Route 66 in Arizona and it's a great way to get a taste of the historic old town.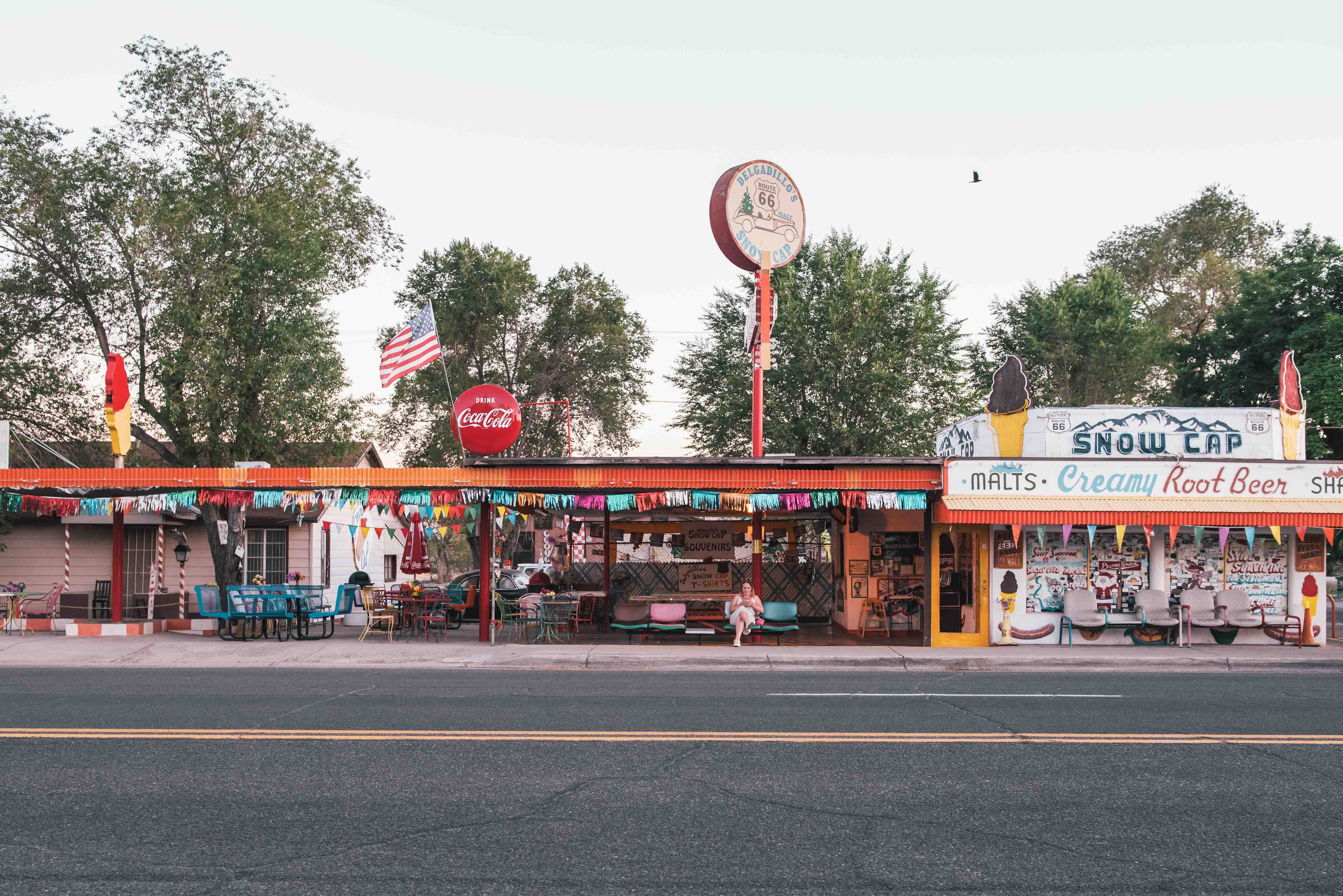 Grand Canyon
One of the most remarkable natural wonders in the world: The Grand Canyon.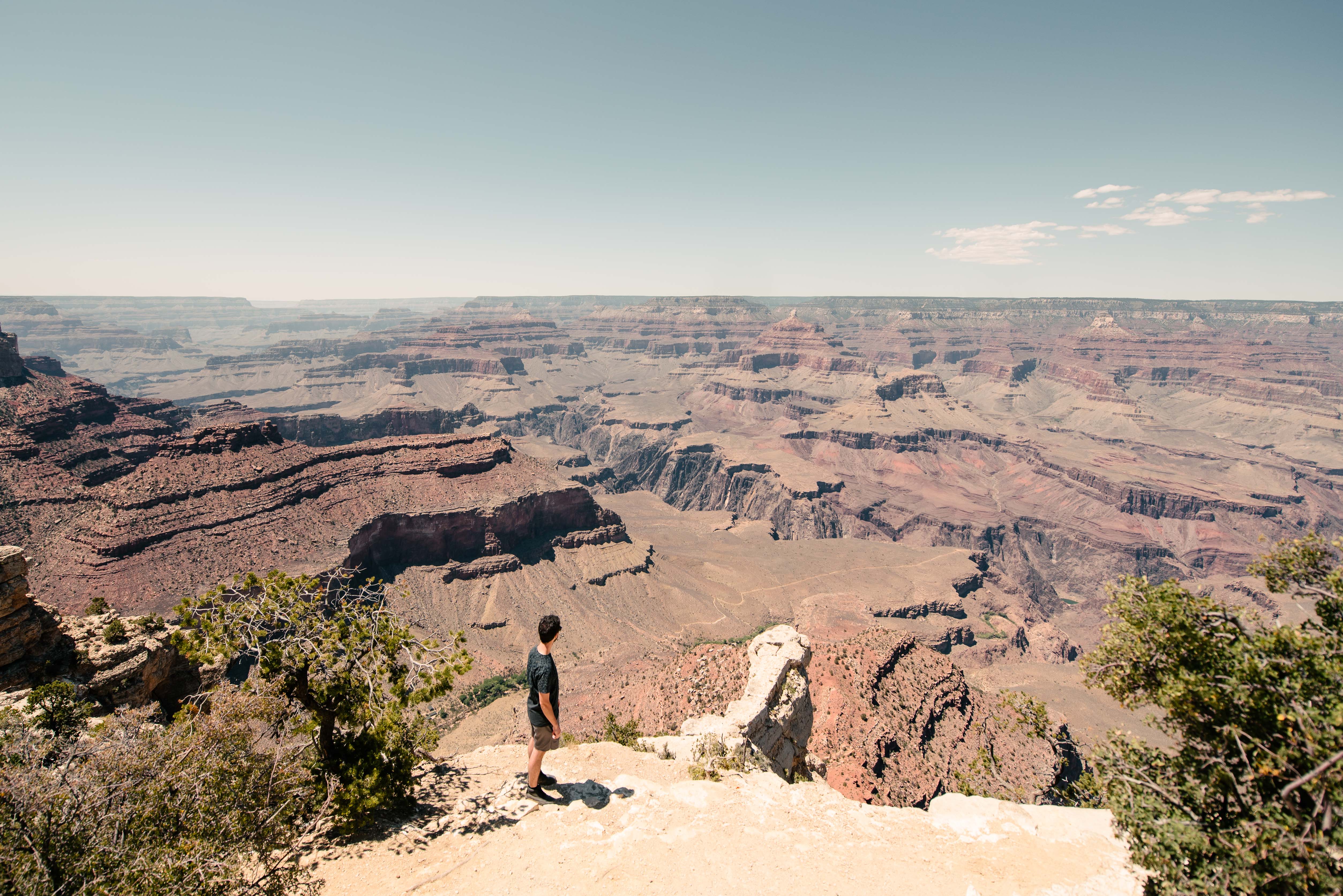 The Grand Canyon can be experienced in different ways. We chose to visit the South Rim, which is open all year. The South Rim is most chosen by first-time visitors and has lots of viewpoints.
Joshua Tree – Joshua Tree Acres
There is something magical about going to Joshua Tree. We've been fantasizing about the iconic native trees since forever.
As part of our trip we decided to go for another experience: sleeping in an airstream. We added this to our trip and booked two nights at Joshua Tree Acres. We chose to stay in the 1975 Piece of Sky. The airstream transported us to another era. It's the perfect balance between camping and luxury. These airstreams are located about twenty minutes from Joshua Tree National Park.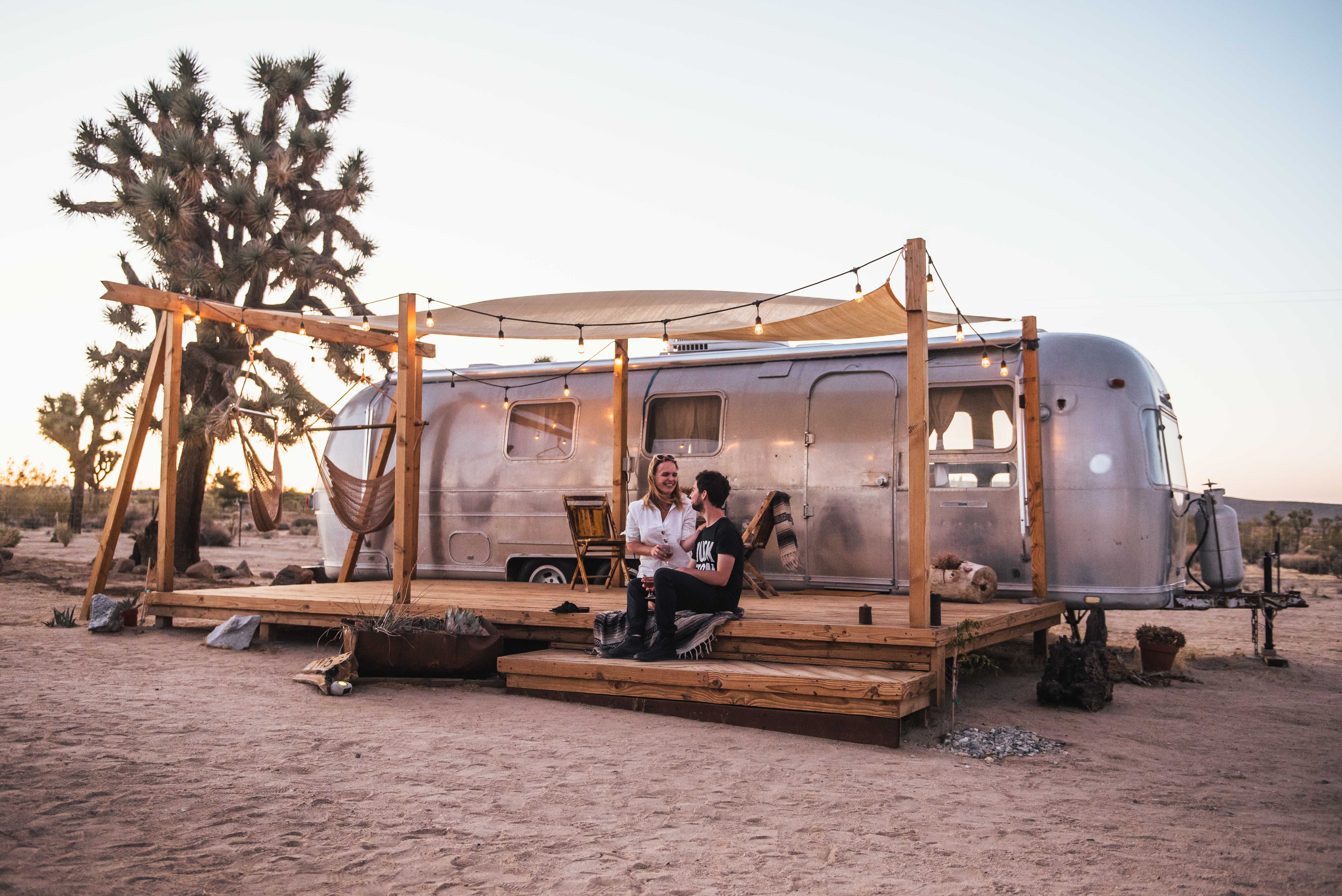 $140 per night, for two persons.
Palm Springs
Passing through Palm Springs was definitely one of the highlights of our trip. Palm trees all over the place!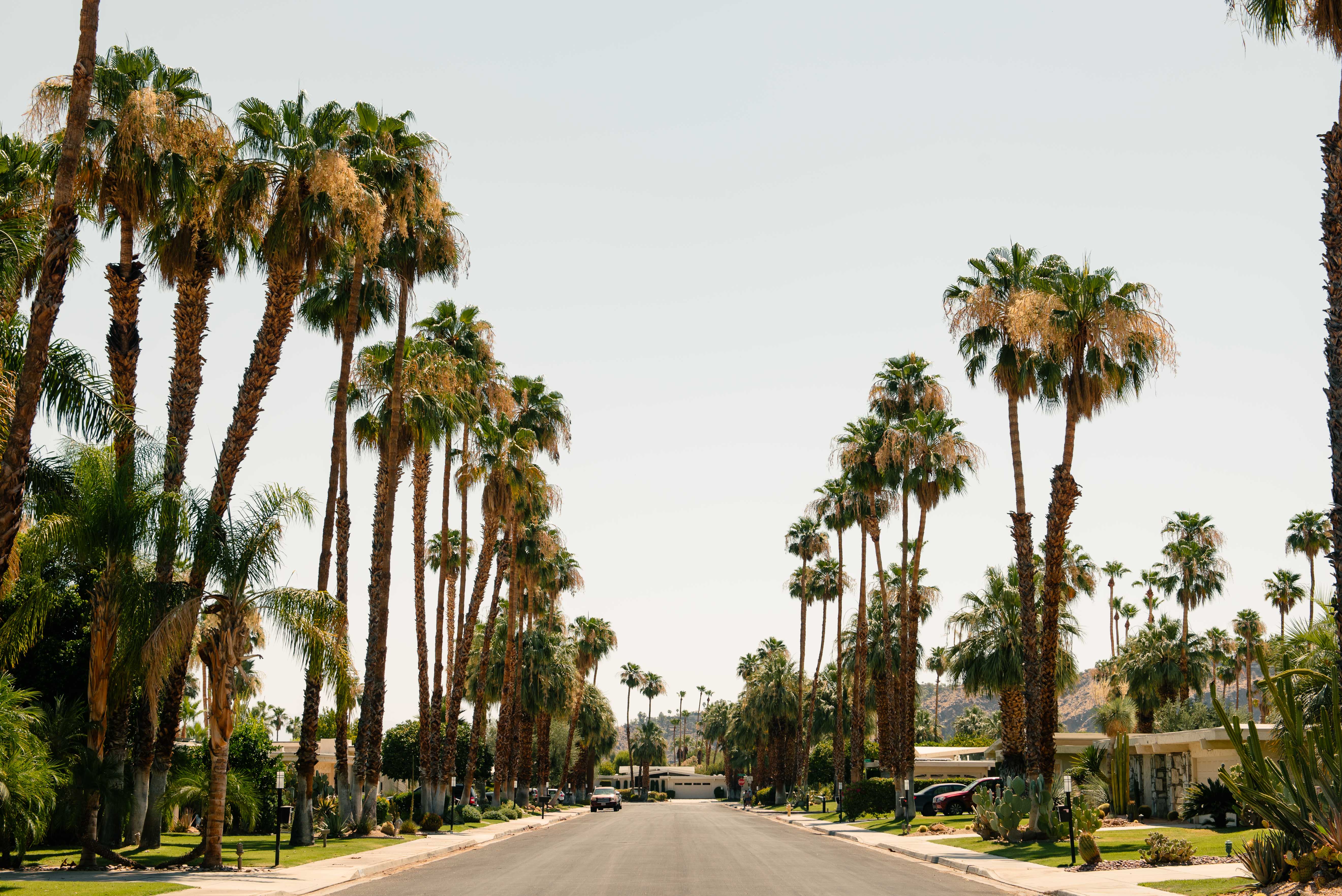 Windmills at the Coachella Valley
The windmills are familiar when driving around from Coachella Valley to Palm Springs. And they are with so so so many. Plus, it's the oldest wind farm in the US, there are 2,700 of them.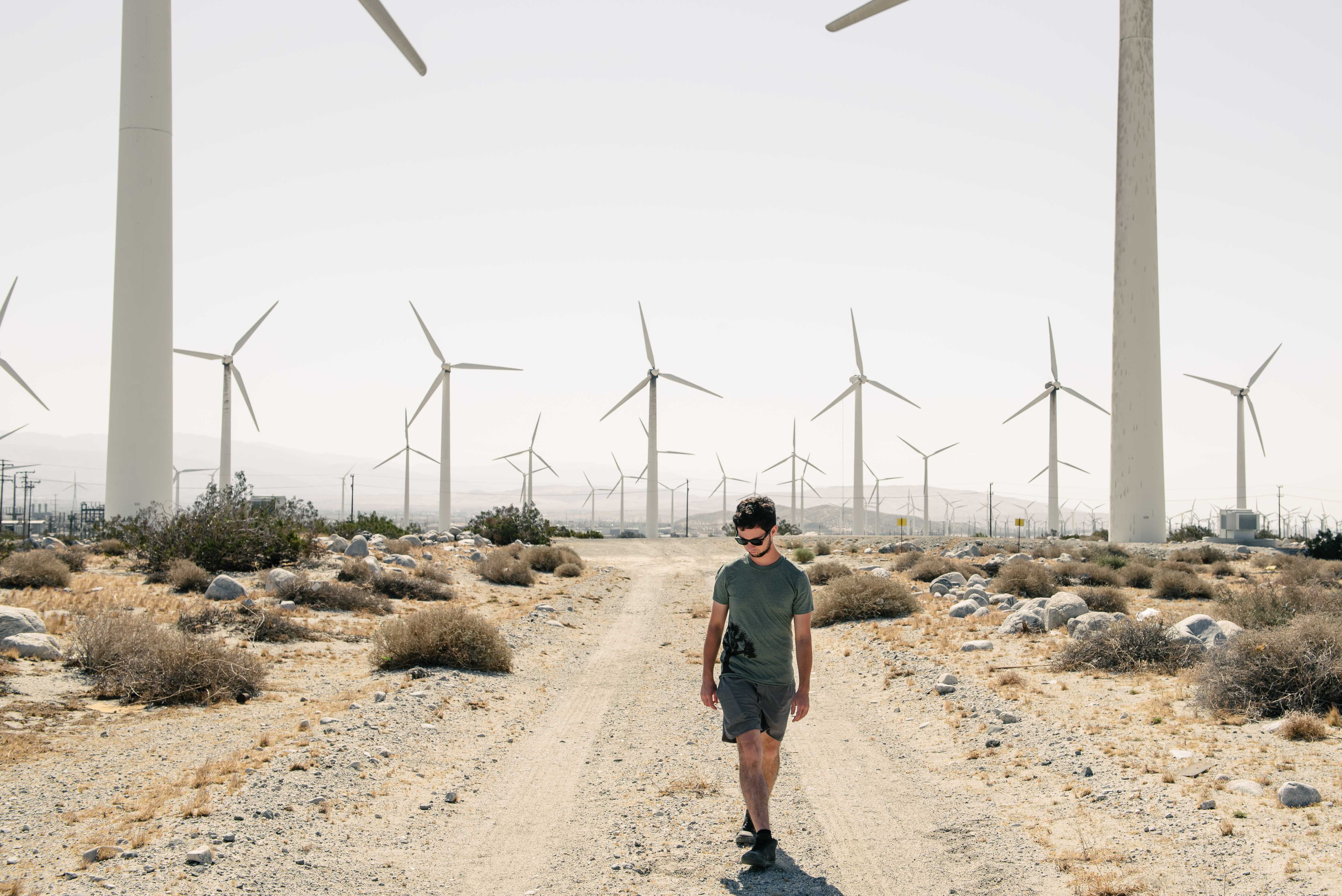 Cabazon Dinosaurs
A fun California roadside attraction located west of Palm Springs. Some enormous dinosaurs are getting a lot of attention. Which makes it a great little break if you're driving to Los Angeles.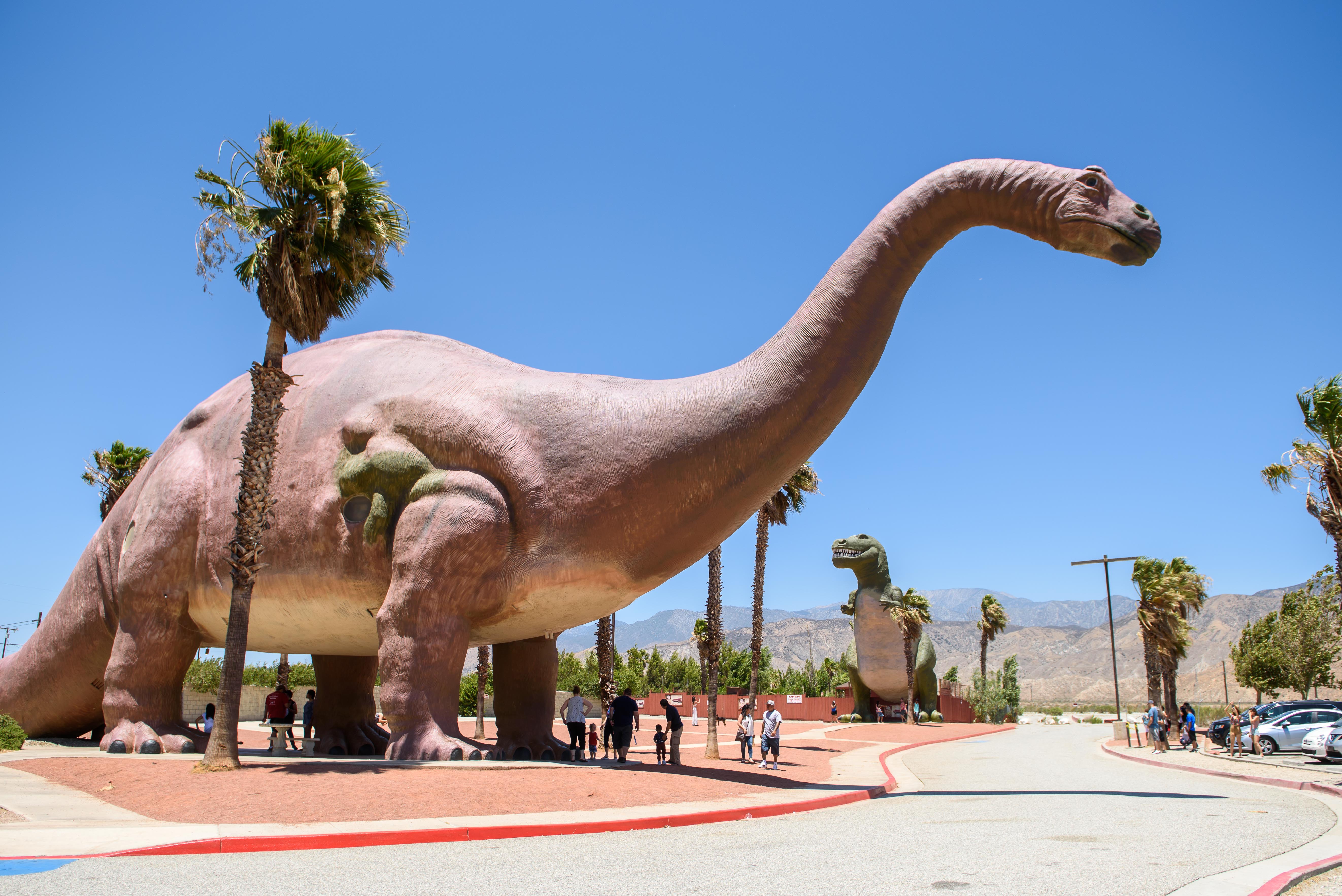 Our average cost for two persons: fuel, food, car hire and a place to sleep was $150 per day.
Travel period: June-July.