The beginning of April; days grow longer and blossom season is around the corner. One of the most beautiful spring blooms can be found in Bonn, Germany. This is a short itinerary of where to find the best cherry blossom streets in this city.
Breite Straße
In this street you can find the iconic "Altstadt" sign, which means "old town". From the historical city centre it's a beautiful walk through the blossoms.  When you walk by during daytime you'll see plenty of coffee –and giftshops.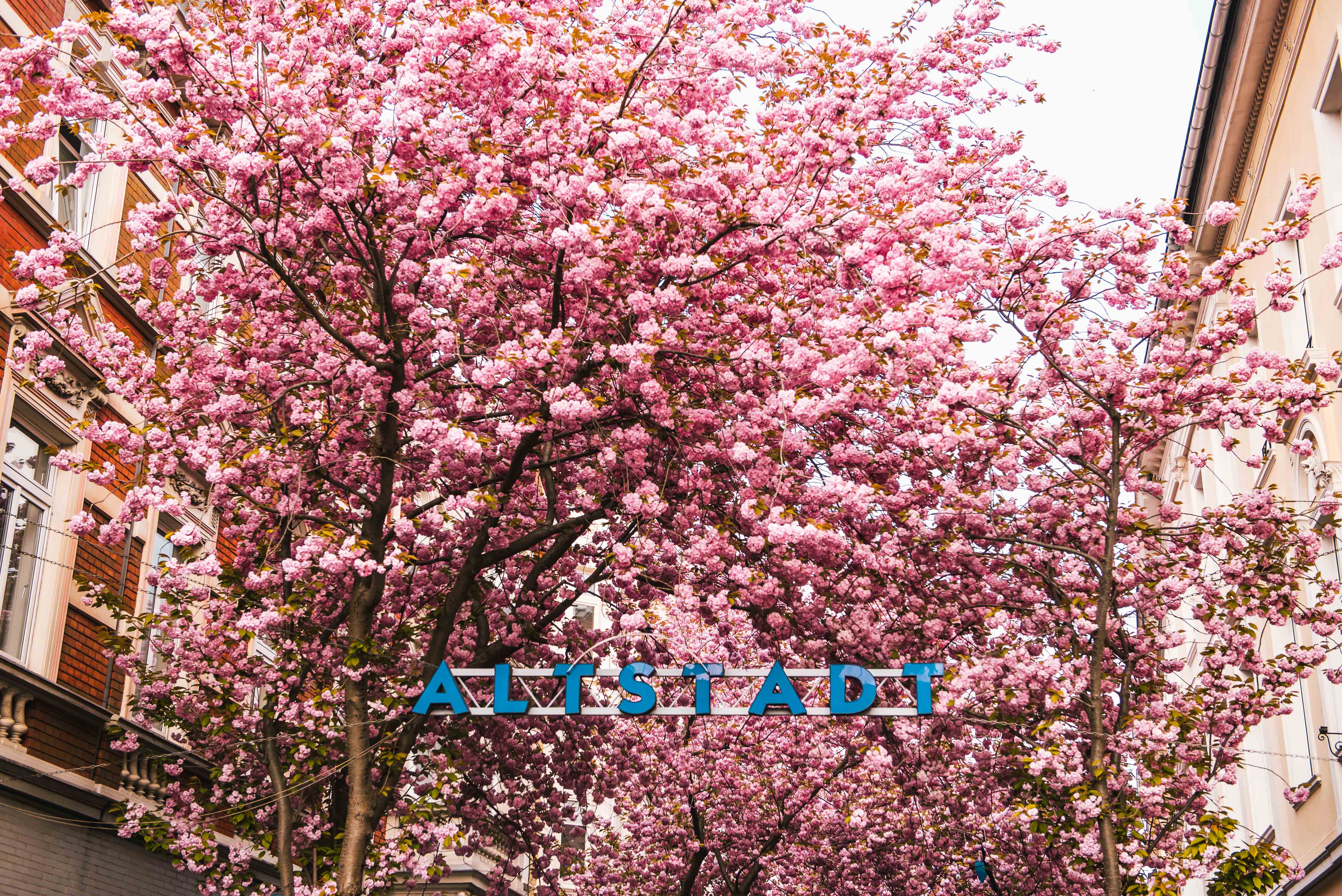 Heerstraße
Heerstraße is one of the most popular ones. This street runs almost parallel to Breite Straße. The street became an internet sensation when people started posting photos from the blossoming trees. Every year, usually in April the streets color pink.
Oldtimers are continuously driving around the neighborhood for an even more awesome experience. Some of them even offer a tour for a small tip.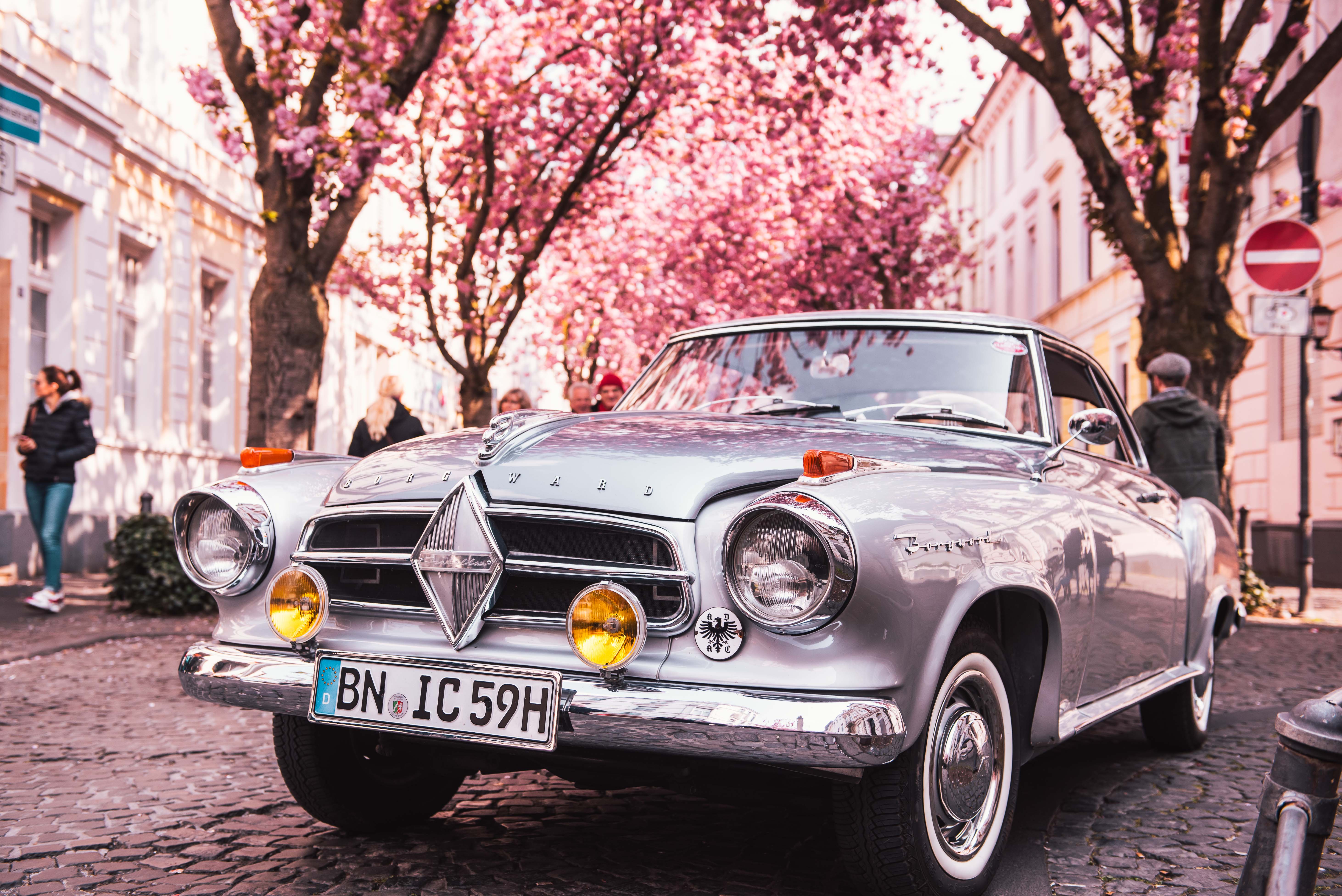 Best time to go
The best time to go to Bonn is usually in April. It can be tricky since it depends on the weather every year. Warmer temperatures mean blossoms appear earlier.